In this age of technology, turning book pages or visiting libraries may not be the coolest things around.
But what if the library gives you the opportunity to see first-hand old manuscripts that date back some 1,200 years ago?
National Geographic Travel takes you to five epic libraries around the world to see for yourself what you may have been missing.
1 United Kingdom
The University of Oxford's Bodleian libraries contain 12 million printed documents including the Vernon Manuscript and Shakespeare's first folio.
2 Switzerland
Literary treasures like the earliest known architectural plan drawn on parchment is stored at the resplendent 1,200-year-old Baroque-style convent of St. Gall in Switzerland.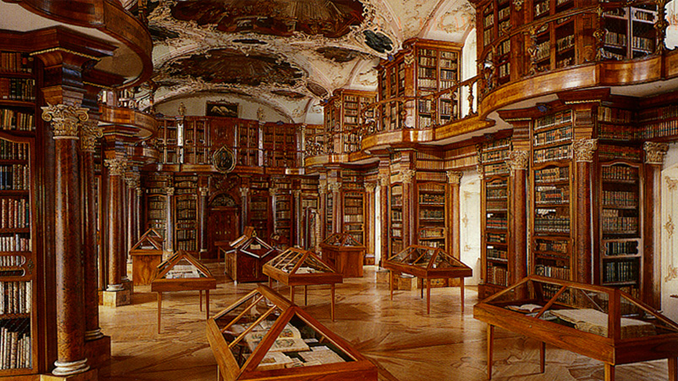 3 Morocco
The University of Al-Qarawiyyin library in Fez is one of the oldest operating libraries in the world. It was founded by a woman, Fatima Al-Fihri, in 859 C.E.
4 Japan
Every child can love a book by its cover at the international picture book library in Iwaki, Japan.
5 Turkey
Originally built in 117 C.E. atop the tomb of Celsus Polemaeanus, the library of Celsus's marble facade lives on in Turkey's Ephesus city ruins.