As they hustle to be one of the biggest distributors of petroleum products in the Philippines by 2030, Flex Fuel made efforts to continue operating throughout the pandemic.
New Station in Batangas Now Open!
Despite the weather and technical difficulties, the Grand Opening of Flex Fuel Pangao Ibaan pushed through yesterday at 5:00PM! Flex Fuel Business Consultant Roy Rañada and Ms. Alex opened the program through Facebook Live. Flex Fuel PH Pangao Ibaan is a 2-island, 2-pump station that also features a Lucky Mart Convenience Store.
Great point system for Membership Card Holders!
"Flex Fuel has the biggest point conversion in the industry!"
For Flex Fuel Card Holders, 1 Liter of Diesel is worth 10 points, 1 L of Unleaded (Flex 93) is worth 16 points, and avail premium fuel (Flex 95) for a convertible 20 points per liter! More points mean more chances of winning with some Ka-Flex already able to choose from laptops, appliances, cellphones, and more! Card Holders are entitled to other perks like the Free Gasoline Promos!
The membership card is FREE! The application process is simple and convenient. Just drop by from 8:00 am to 5:00 pm and apply at any Flex Fuel PH station with your driver's license to register. Start earning points and be eligible for further Flex Fuel promotions and promotions!
Euro 5: Quality, Efficient, and Less Emissions
"Of course dito sa Flex Fuel, we care about our employees, our motorists, and of course our environment, kaya talaga namang ang ating pong mga produkto ay we make sure na of high standards."
Flex Fuel PH provides fuel with high octane ratings (Flex 93 and 95) which means the fuel burns slower. It is fuel efficient and has less emissions at a competitive price!
If you're interested in learning more about Flex Fuel PH, you can check out their Facebook page, YouTube or Instagram.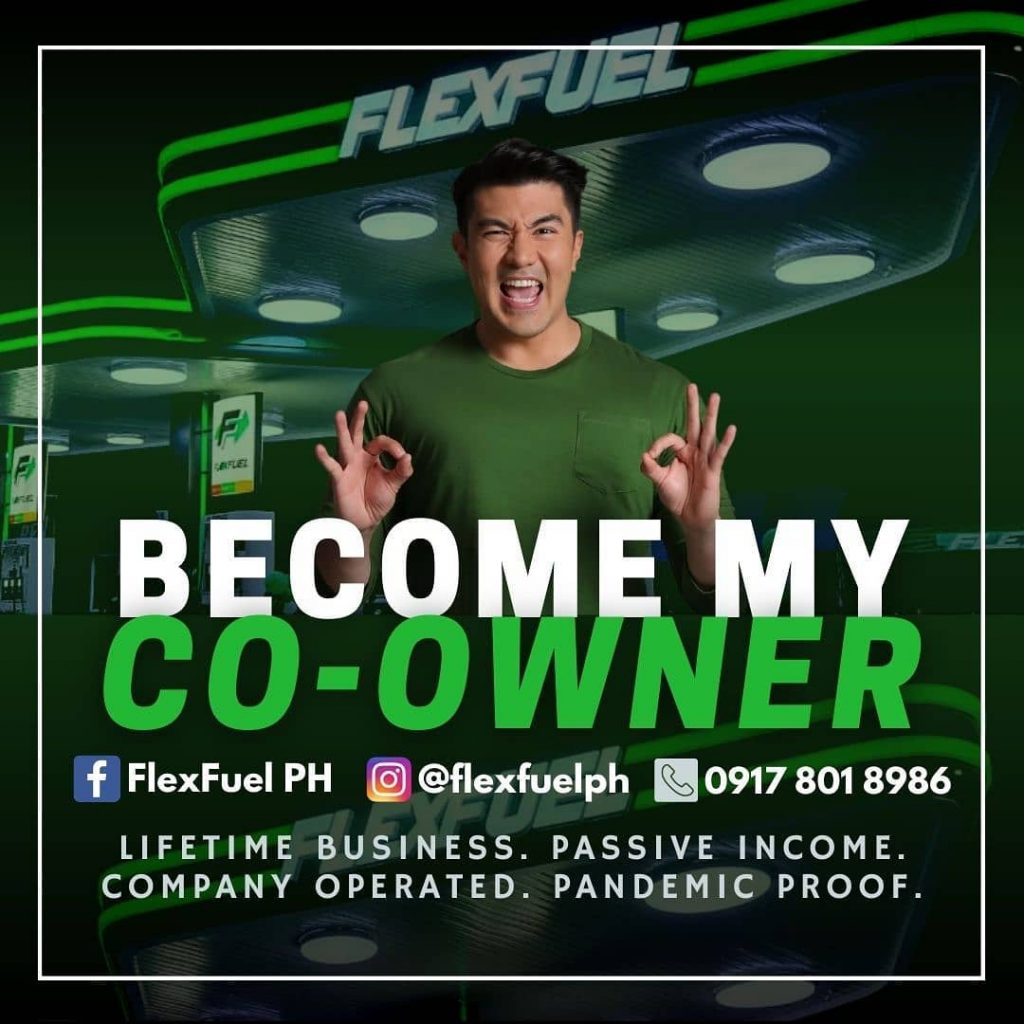 Share this article: