Convenience and premium service just got closer, with Flex Fuel's second station in Concepcion Batangas opening tomorrow, September 24, 2021. Flex Fuel PH now has 30 operational stations!
Keep winning with Flex Fuel's Ka-Flex perks!
Flex Fuel is an independent fuel company that aims to provide good quality products to all motorists and travelers at competitive prices inside and outside the cities. Set with this goal in mind, they were able to open 30 stations in just two years! All Flex Fuel's stations are built from the ground up, ensuring that all facilities are new and of excellent quality. Additionally, they also offer Euro 5 fuel that has 77 percent lower harmful emissions and has less fuel consumption.
CELEBRATE, WATCH and SHARE the Live Grand Opening of Flex Fuel Concepcion Batangas tomorrow, September 24, 2021, via FB LIVE at 5:00 PM ​and get a chance to WIN P2,000-WORTH OF GROCERIES and CASH PRIZES!
This is only one of the perks of being a Membership Card Holder. If you want to avail the card for yourself, the process is really easy and convenient. Just drop by any Flex Fuel PH's station from 8:00 AM to 5:00 PM and apply! Don't forget to bring and show them your driver's license to register. Start earning points and be eligible for other promos and perks with Flex Fuel!
If you want to learning more about Flex Fuel PH, you can check out their Facebook page or Instagram.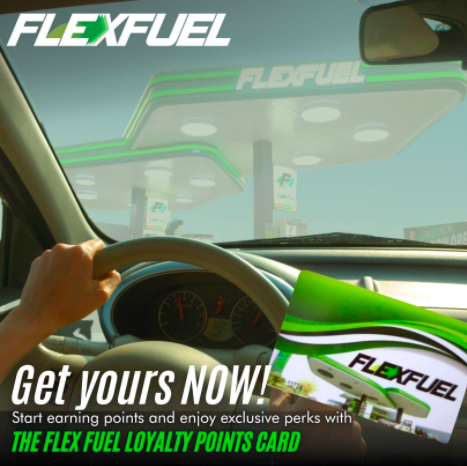 Share this article: