Senate President and PDP Laban President Koko Pimentel III signed a Memorandum of Understanding with United Russia, the largest party in Russia, in St. Petersburg.
United Russia is the ruling party of the Russian Federation and counts Russian President Vladimir Putin among its leaders.
"This is a historic moment, as it brings Russia and the Philippines closer together through relations between their ruling parties, and not just their governments", said Pimentel.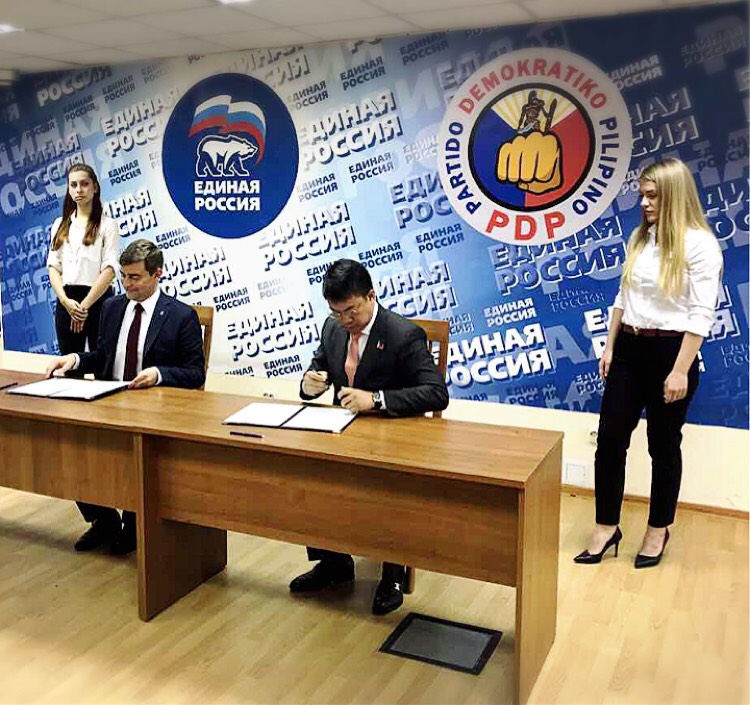 The Senate President is in St. Petersburg for the 137th International Parliamentary Union Assembly, as well for talks with leaders of United Russia.
The accord between the two parties is the second memorandum with a foreign political party signed by Pimentel for PDP Laban, the first one being the Memorandum of Agreement between PDP Laban and the Communist Party of China, signed in February of this year.
Pimentel said, "PDP Laban is unique among political parties in the Philippines not just for its active grassroots presence and ideological discipline, but also for its efforts to boost diplomatic ties through relations with ruling parties of other countries."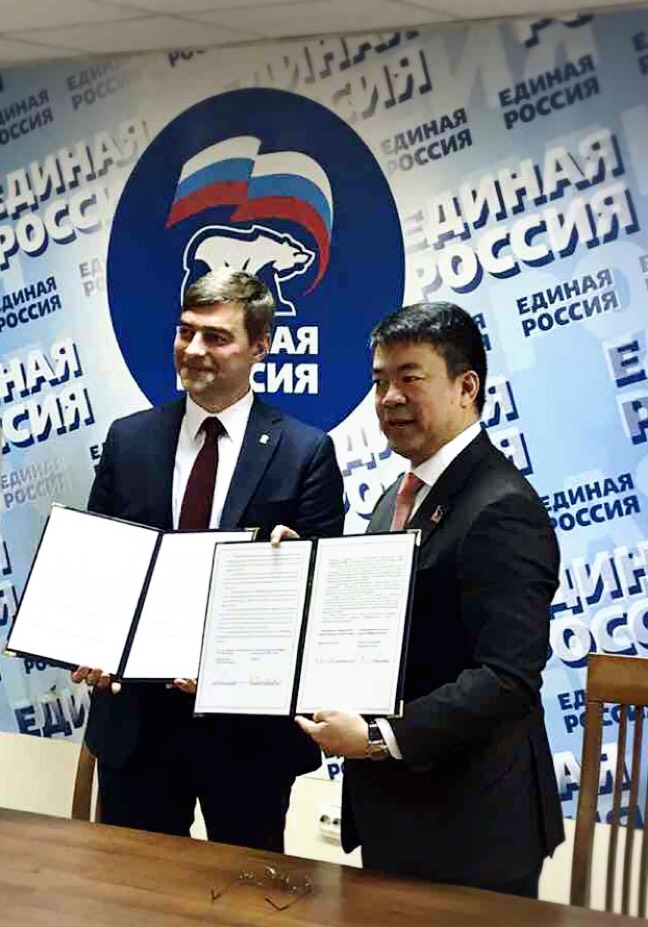 President Rodrigo Duterte, Party Chairman of PDP Laban, has rekindled ties with Russia and China as part of his administration's independent foreign policy.
Pimentel emphasized that PDP Laban is open to building ties with political parties in other countries that share its commitment to Change for the welfare of the people.
The PDP Laban President said, "We want to share our experiences with parties from other countries, and we want to learn from their experiences as well.
The Change we push is not change for the sake of change, but rather, it is aimed at eradicating age-old problems and must therefore be sustainable."