"There is no need to change the topic, but there is a need to change the way the story is told".
This according to retired general Dionisio Santiago, Chairman of the Dangerous Drugs Board (DDB).
"The fight against drugs should be about protecting the life of our people. The fight against drugs should be about the life of an addict who needs help to free himself or herself from the addiction. The fight against drugs should be about the life of possible or potential victims of crimes perpetrated by those who are drug-crazed. The fight against drugs should be about the life of those who are still drug-free but may sooner or later be dragged into this menace," said Santiago, who was also the former chief of the Philippine Drug Enforcement Agency (PDEA).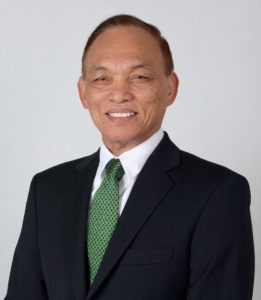 The DDB recently announced the upcoming launching of its "Love Life. Fight Drugs." campaign on the third week of November, in time for the celebration of the National Drug Abuse Prevention and Control Week. Included in the series of activities are a fun run, a concert, a fair and exhibit, and several skills trainings and livelihood programs, among others.
As the umbrella organization of the anti-drug campaign of the government, the DDB aims to do the following:
1. Lead the development and formulation of an inter-agency drug abuse prevention and control strategy, policy and infrastructure;
2. Initiate coordination and collaboration with international anti-drug counterparts and other foreign institutions;
3. Facilitate capacity-building of organic and related personnel involved in the enforcement of drug laws and prosecution of drug cases, and rehabilitation of drug offenders and their reintegration into mainstream society; and
4. Enlist the support of the private sector to launch national and local community drug abuse prevention and control programs and projects.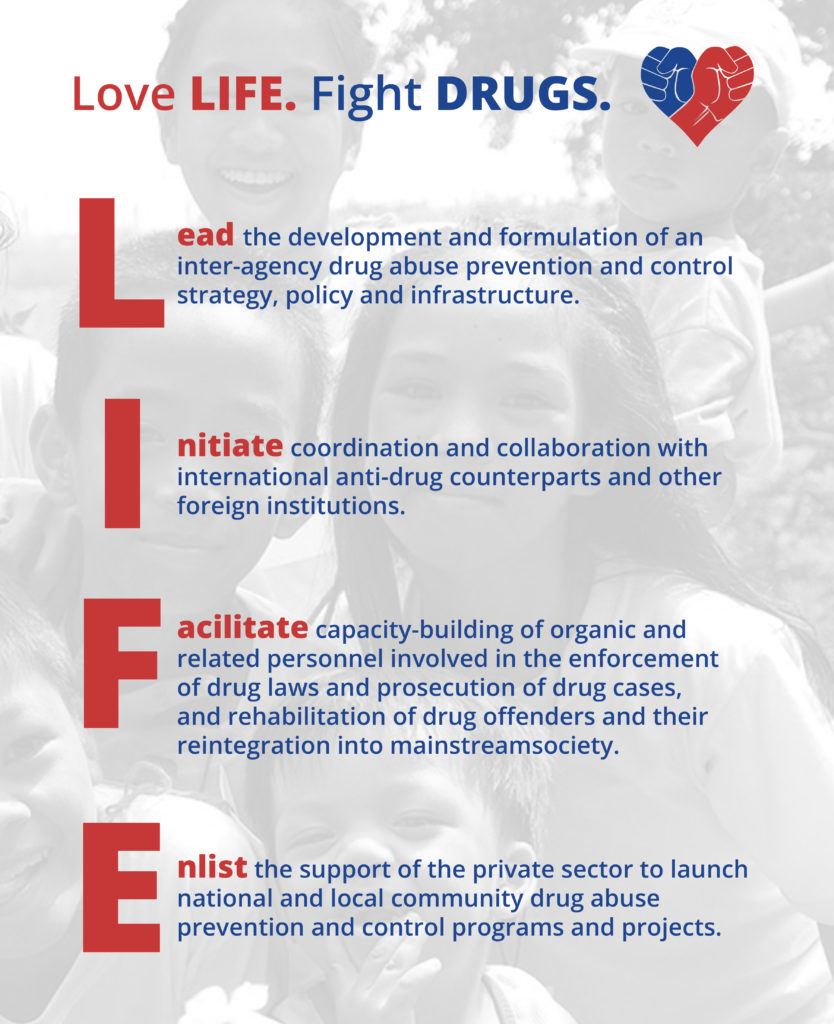 Initially, tarpaulin and electronic billboards in main thoroughfares in the national capital region are already displaying the logo of this new "Love LIFE" campaign. Stickers are also being distributed and installed in public and private vehicles as well as in stores and stalls.
Eventually, the DDB is hoping for popular support from the public, and not just from the agencies of the government, in terms of institutional involvement and community participation.
"One leader, or one agency, cannot win this fight alone. In fact, the government can also not win the fight by itself. If this fight is going to be won, everybody should fight together, including the private sector, as well as each and every Filipino," stressed Santiago.
"The war on drugs is not just about enforcement. It is also about education, health, and the economy. It is also about information, communication and the contribution of all groups and individuals nationwide," added Santiago.