Electric cooperatives (ECs) in Central Luzon have pledged P1.3 million financial assistance to the workers of the Lanao del Sur Electric Cooperative, Inc. (LASURECO) affected by the recently ended five-month siege of Marawi City.
Reynaldo Villanueva, president of the Central Luzon Electric Cooperatives Association (CLECA), made the pledge during a meeting with National Electrification Administration (NEA) chief Edgardo Masongsong in Nueva Ecija.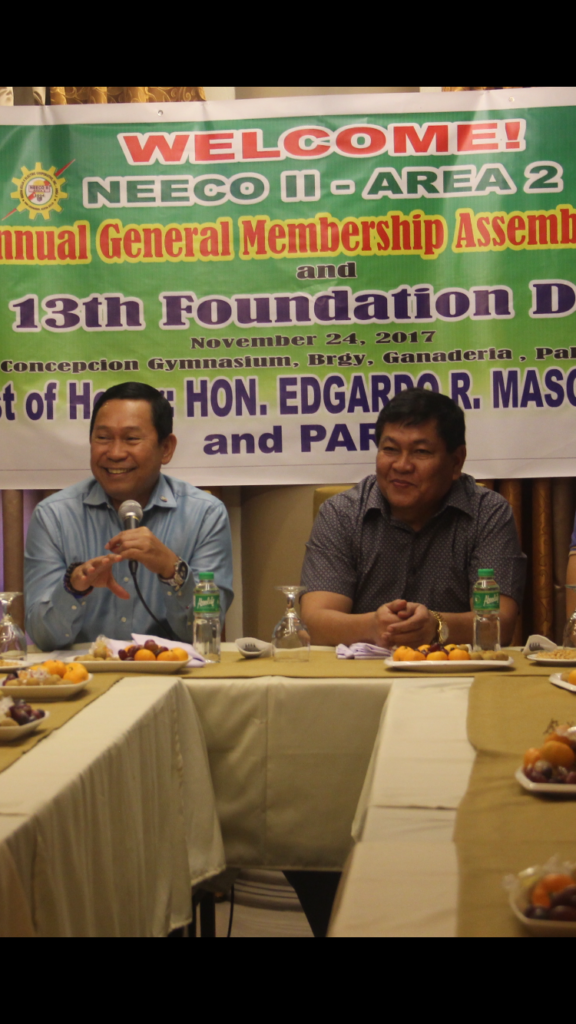 Masongsong met with Nueva Ecija II Electric Cooperative, Inc. (NEECO II) – Area 2 officials led by Board president Villanueva and general manager Ramon de Vera before gracing the coop's 6th Annual General Membership Assembly (AGMA) and 13th Foundation Day held at Palayan City Gymnasium.
The 13 member coops of CLECA, including NEECO II – Areas 1 and 2, vowed to extend financial aid to LASURECO workers and the Marawi Power Restoration Rapid Deployment (PRRD) Task Force, Villanueva informed the NEA chief.
The Marawi PRRD Task Force is a pool of volunteers from different ECs in Mindanao helping LASURECO to rehabilitate the damaged power lines and restore electricity in conflict-stricken areas.
For his part, Masongsong thanked NEECO II-Area 2 and the rest of the coops in Central Luzon for their assistance to LASURECO, which is currently under the management of Task Force Duterte Lanao Sur Power.
The NEA chief also bared his plans to consolidate all means of support being extended so far by the electrification agency and EC allied organizations to better facilitate its distribution.
"Salamat sa tulong para sa mga kapatid natin sa Marawi. Inaayos ko 'yung sistema ng pagtulong sa Marawi at 'yon na rin siguro ang magiging reference natin kung paano tumulong sa mga calamity-affected na mga areas," Masongsong said.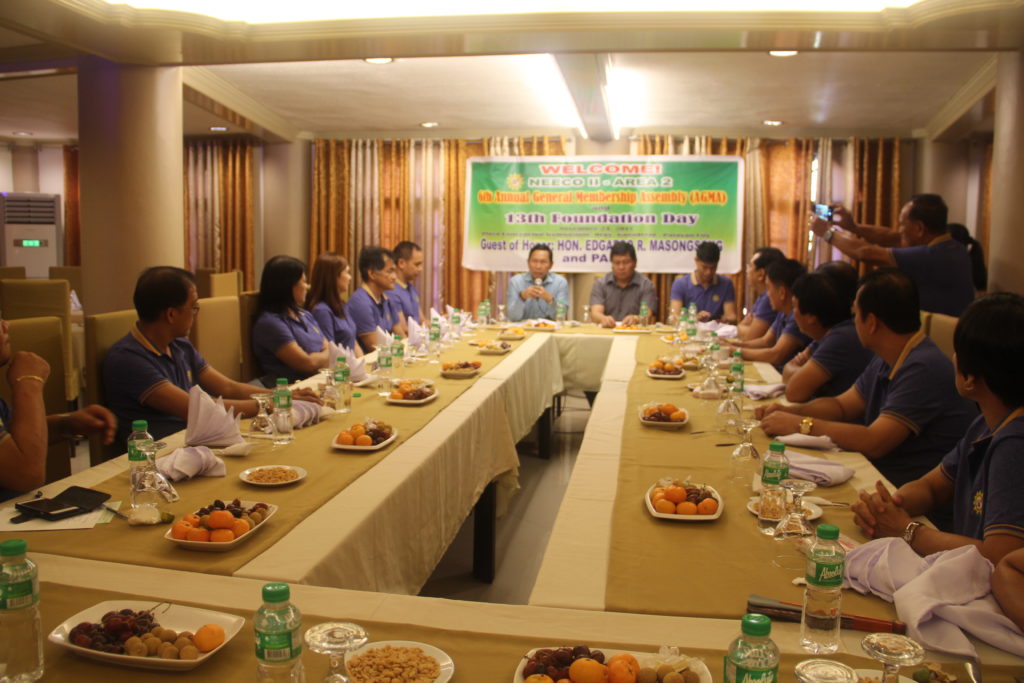 Meanwhile, the Philippine Rural Electric Cooperatives Association, Inc. (PHILRECA) has also initiated the pooling of financial assistance for LASURECO employees. As of September, the association has raised close to half a million pesos.
PHILRECA president Presley De Jesus in a statement likewise lauded the heroic efforts of the employees of LASURECO under the leadership of Acting General Manager Nordjiana Ducol.
"lndeed, the commitment and sacrifice of the personnel of LASURECO to ensure the continuous delivery of basic electricity services to the residents of the conflict-stricken city is nothing short of admirable," he said.
"PHILRECA is confident that LASURECO will get up on its feet quickly as it undergoes rehabilitation in order to fulfill its mandate to the member-consumer-owners," he added.