"The Philippines is at the forefront of the global concern for the protection of journalists. In creating a presidential task force specifically organized for the purpose of media security, the government is showing that it is serious and sincere in addressing the rights and welfare of journalists."
This according to Undersecretary Joel Sy Egco, Executive Director of the Presidential Task Force on Media Security (PTFoMS), and former President of the National Press Club (NPC).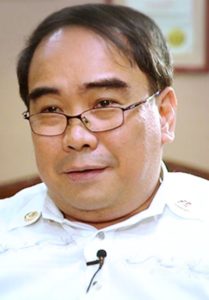 Expressing concern over the continuing threats to journalists' security, media delegates from the member states of the Association of Southeast Asian Nations (ASEAN) lauded the Philippines for its PTFoMS – an inter-agency body tasked to protect members of the Philippine press.
According to Dr. Pham Manh Lam, consultant on Media Information and Development based in Vietnam, the PTFoMS is a very useful tool for the government to ensure the safety of journalists.
"The Philippine task force is a very good example that other ASEAN countries should learn from," said Dr. Lam as he lamented the unabated culture of impunity, not just in Southeast Asia, but in the rest of the world.
Citing data from UNESCO 2016 Report on the Safety of Journalists and the Danger of Impunity, Dr. Lam said from 2006 to 2015, a total of 827 journalists have been killed or an average of one death every week in different parts of the globe. In nine out of 10 cases, he said, killers remain scot-free.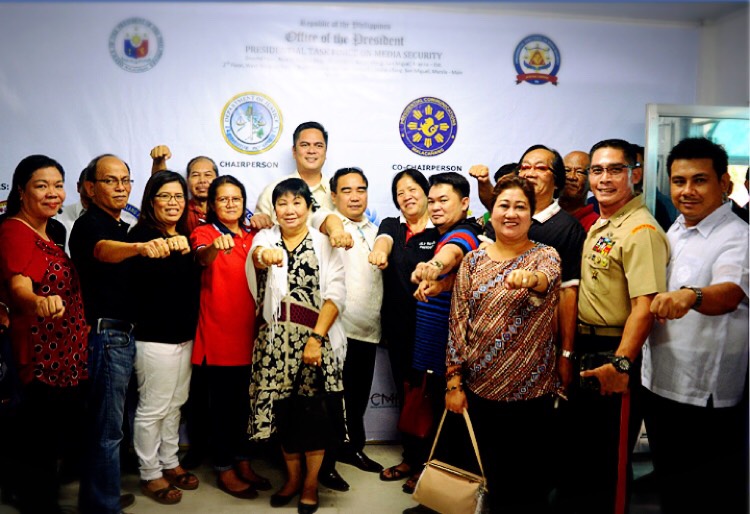 Similarly, Dr. Jeong Tae Nam, South Korean adviser on social network, said the PTFoMS must be the best way to respond dynamically to the urgent situation and aged-old problem with impunity.
"Despite the severity of the situation, I believe that there could be big improvement soon through the task force, said Dr. Nam expressing high hopes that PTFoMS will be able to fulfill its mission.
For Mohammad Anthoni, of the Antara News Agency – Indonesia, the PTFoMS is an impressive development considering that the Philippines ranks 1st in the ASEAN as far as the record of impunity from 2014 to 2016 is concerned.
"I have read and got information that there are journalists killed in the Philippines. It seems to me there is no protection for journalists working there. If there is any, the security for them does not work well. However, learning that there is a task force on media security is a very impressive development," Mohammad said. "It is a good effort taken by the government to set up the PTFoMS. I can say it is a very good lesson for countries having similar problems."
PTFoMS was created pursuant to Administrative Order No. 1 signed by President Rodrigo R. Duterte on October 11, 2016, citing a 2014 Human Rights Watch report that the Philippines is one of the most dangerous places in the world for journalists.
The Philippines has notably improved its position in impunity ranking. According to the 2017 Committee to Protect Journalists (CPJ) Impunity Index that covered a 10-year period from 2007-2017, the Philippines dropped one place in the index from last year. From 4th since 2015, the country is now 5th and slowly moving away from the worst spot and hopes to to be excluded from the top 10 list by 2020.
Drs. Lam and Nam were the primary resource speakers in a two-day "Workshop on Capacity Building to Improve Safety of Journalists" organized by the ASEAN Committee on Culture and Information.
The workshop, which was hosted by the Ministry of Information and Communication of Vietnam, brought together 21 media delegates from Cambodia, Indonesia, Lao, Malaysia, Philippines, Thailand and Vietnam to join hands in providing recommendations to fight impunity and ensure the security and protection of all journalists and other media workers in the ASEAN.
The workshop delegates summarized their recommendations to end impunity, as follows:
ASEAN should cooperate with UN organizations in:
Developing curricula, which include materials relevant to the safety of media workers, for use in teaching programs of journalism institutions;
Organizing and facilitating courses on code of ethics and theoretical and practical training for media workers' safety;
Developing security protocol manuals for media workers' safety for massive dissemination;
Organizing exchange programs, workshops for media workers, media owners and policymakers from ASEAN countries to share best practices and experiences on media safety toward the prevention of violence against media workers;
Finding mechanisms to ensure healthcare, life and accident insurances, just and special compensation for media workers sent to dangerous coverage.
Member States should continue to develop legislation and mechanisms for efficiently guaranteeing the safety of journalists and to ensure full investigation and prosecution of crimes against media workers;
It should be the policy of Member States to ensure the life, liberty, and security of media workers;
Member States should continue to raise public awareness on the threats to media safety, on the issue of impunity, and that media workers are protected by law while performing their duties; and
Member States should encourage all media owners and other stakeholders to provide regular safety trainings to all employed media workers.