How many pounds, or kilograms for that matter, did you gain over the holidays?
The holidays have just ended and most of us are still at our binge-eating sprees. We have grown accustomed to eating lots of yummy food over the season that it seems impossible to just stop.
Now, of course, with us moving on with our normal lives, a halt to this free-for-all is inevitable. But, with our relatives/friends/colleagues/classmates coming back from their respective home provinces with their pasalubongs, maybe we can insert just one last hurrah of a food-fest.
So, if you have friends who went home to the Visayas during the holiday season, here's a guide of the treats to ask for as pasalubong from them.
Here's our list of the top 10 (food) pasalubongs from the Visayas.
10 Camiguin – Pastel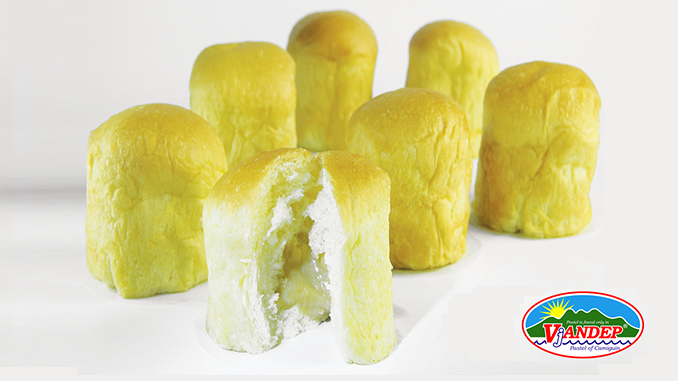 Originating from Camiguin, the popular Vjandep Pastel buns were, originally, buns filled with custard or, as the locals call it, "yema". Up until now, this is still the most popular variety of these Pastel buns in the market. However, there are at present all sorts of fillings to choose from, like pineapple, chocolate, blueberry, etc. Currently, there are 12 fillings to choose from. These Vjandep Pastel products can be found not only in Camiguin but also all over the Visayas and many parts of the country.
9 Tacloban City – Moron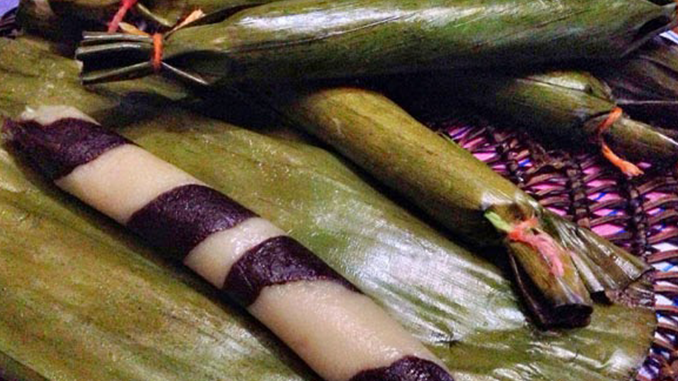 Moron may sound negative, but boy does it taste positively delightful! Pronounced differently from the English word "moron", moron is a variation of the local Filipino delicacy, suman. It is made of rice, milk and cocoa. Basically, it's a rice cake with a chocolatey twist to it wrapped in fresh banana leaves. Suman Moron can be found in Pasalubong Stores scattered all over Tacloban City.
8 Antique – Bandi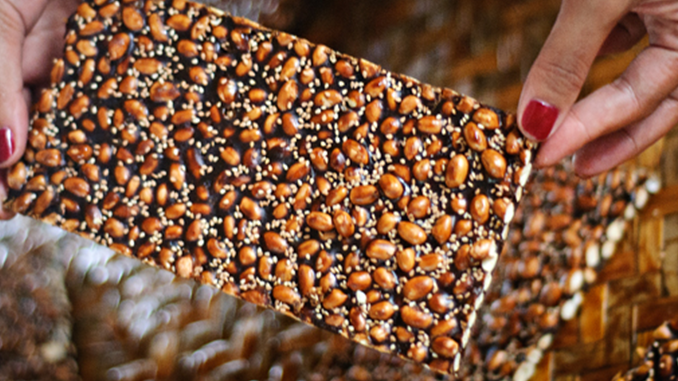 Bandi is Antique's own version of peanut brittle. With the province's production of muscovado sugar, their version of the peanut brittle is made with this type of sugar. This produces a unique sweetness to the product which makes it taste differently from Luzon's version of peanut brittle, the 'panutsa', and Baguio's version of peanut brittle. These Bandi can be bought in pasalubong shops all over Antique.
7 Roxas City– Seafood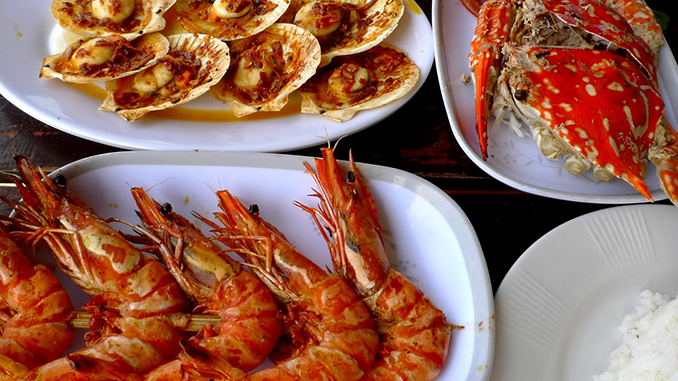 Roxas City has been deemed as the Seafood Capital of the Philippines, and for good reason too. With crabs that have claws so big you'd think they've been lifting weights at the gym, shrimp the size of a baby's arm, and oysters the size of a glass coaster, you'd be wrong to think otherwise. Not only are the seafood in Roxas fresh, they're also pretty cheap! Yes, I know, it's weird to ask for fresh seafood as pasalubong but have you seen how expensive seafood is in the metro?! The stigma that getting fresh seafood as pasalubong is weird should be stopped, ASAP.
6 Bohol – Kalamay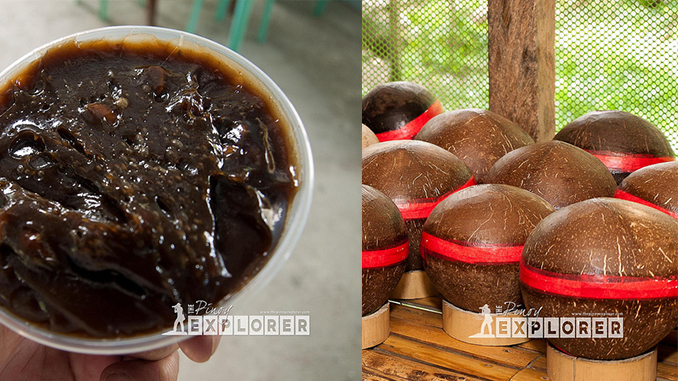 At first glance, Bohol's Kalamay may not look like food. It may look like just a round wooden ball to the untrained eye. But to the certified foodies, they know that within this odd-looking wooden ball is a taste of sweet, sweet, sweet heaven. The Kalamay is made of brown sugar, coconut milk, and rice mixed and ground into a sticky paste. These balls of Kalamay can be found in pasalubong stores all over Bohol.
5 Guimaras – Mangoes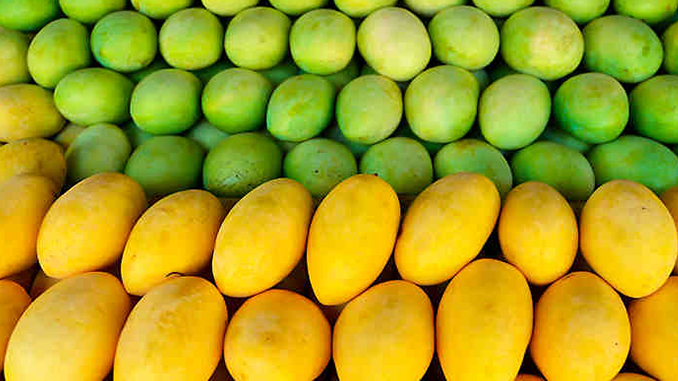 Mangoes from Guimaras are the sweetest. Period. There's a reason why mango vendors all over the country claim that their mangoes hail from Guimaras. Guimaras mangoes taste like they're dipped in honey. No hint of sourness at all. You can devour baskets full of mangoes in Guimaras and I tell you, you will not experience even just a hint of sourness in their mangoes. These mangoes can be found all over Guimaras and don't worry about finding the wrong mangoes because it is forbidden to import mangoes to this place. People are only allowed to export mangoes from this place, never to import, to make sure that no sour mangoes infiltrate the land of the sweetest.
4 Iloilo City – Biscocho from Biscocho House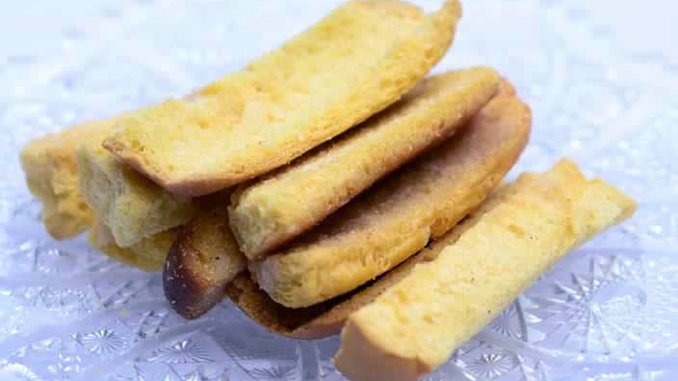 Biscocho is the main product of Biscocho House, a famous pasalubong shop in Iloilo City. Yes, biscocho can be found in pasalubong centers all over the country but none of the other biscochos rival Biscocho House's Biscocho. After all, this pasalubong center is the house that was built by Biscocho. Biscocho House Biscocho has the perfect blend of sweetness. The sweetness is spread all over the piece of biscocho unlike others that have spots that are sweeter and spots that have no taste. Another difference is that the Biscocho from Biscocho House is crunchy, but soft. Other biscochos are too hard to even crack with your jaws or too soft that it feels like chewing on bread. These Biscochos are available at the different branches of Biscocho House all over Iloilo City.
3 Bacolod City – Napoleones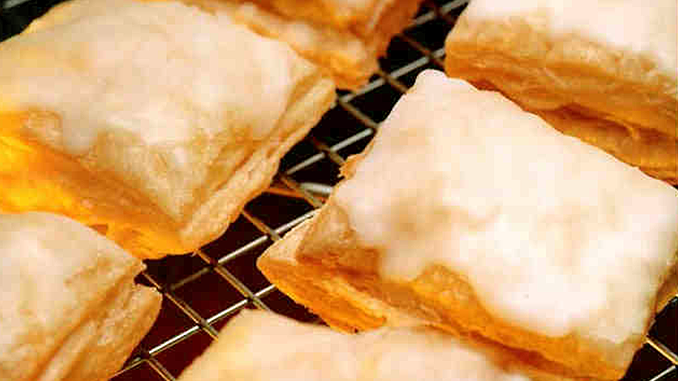 Bacolod is known as the Sugar Capital of the Philippines, and rightly so, as Bacolod is home to one of the best and sweetest delicacies in the country. Usually known for being the home of the piaya and the chicken inasal, only few know of Bacolod's other mouth-watering pastry, the Napoleones. The Napoleones is made up of layered pastry filled with custard and glazed with white sugar on top that melts and mixes in your mouth. This then results in an amazing experience of the blend of these different textures. Boxes of Napoleones can be bought at different pasalubong centers in Bacolod City, Negros Occidental.
2 Dumaguete City – Silvanas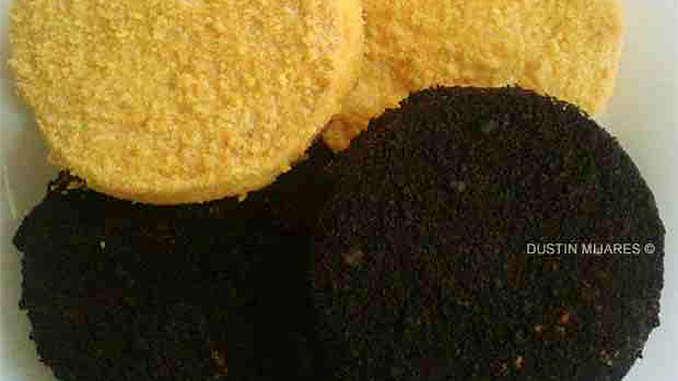 The Silvanas has put Dumaguete in the maps of sweet tooths nationwide. With its creamy, buttery filling, and buttery outer layer, sinking your teeth into a piece of this will make you feel like you're in paradise. The sweetness is just of the right amount and isn't too overpowering. The Silvanas is available in 2 flavors, original and chocolate, both satisfying in their own tastes. Boxes of Silvanas can be bought at the Sans Rival Cakes and Pastries Shop in Dumaguete City, Negros Occidental.
1 Cebu – Cebu Lechon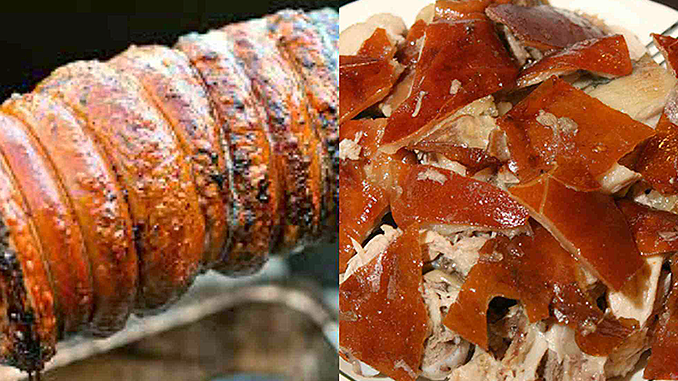 Cebu's world famous lechon! I don't think there's a single Filipino who has never heard about Cebu's world-class lechon. Yes, lechon has become a staple in Filipino celebrations and a lechon can be found almost anywhere in the Philippines. But the lechon in Cebu has a different taste to it. Anyone who has ever tasted Cebu Lechon will know that the lechon from Cebu is just uniquely sumptuous and has a very distinct taste that seeps up to the bones.
Editor's Note: The author is the Vice President for Communications of TEAM Philippines (Tourism Educators And Movers of the Philippines), an organization of individuals and groups committed to promote the tourism industry in the Philippines