The Department of Environment and Natural Resources (DENR) has suspended the operations of two big companies over alleged violation of their Industrial Forest Management Agreements (IFMAs) after President Rodrigo Duterte blamed them for the flash floods and mudslides, which killed dozens of people in Zamboanga del Norte at the height of Typhoon Vinta.
DENR regional director Felix Mirasol, Jr. confirmed they have issued the suspension order on Dacon Group of Companies (DGC), which is operating in the province through its subsidiaries, the South Davao Development Co., Inc (SODACO) and the Sirawai Plywood & Lumber Corp. (SPLC) in Sibuco town.
Environment Secretary Roy Cimatu said investigators from the DENR have been deployed in the province so that "an exhaustive probe can be conducted to see if there have been violations in their permits."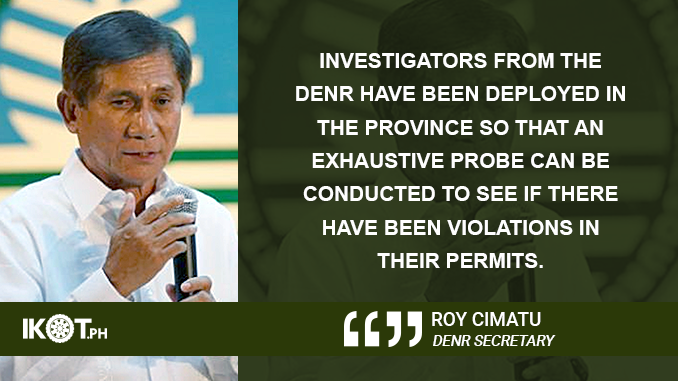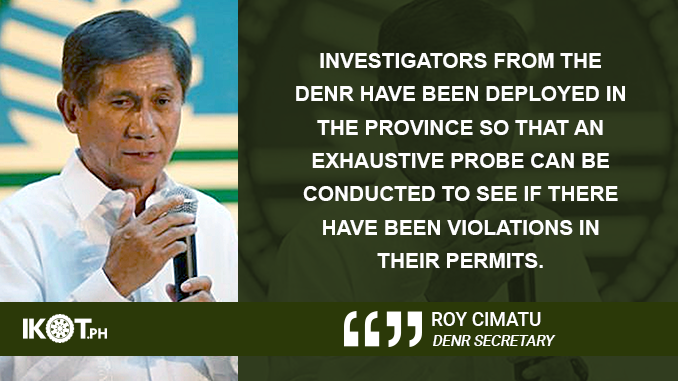 President Duterte issued the closure order to Cimatu during a Cabinet meeting after watching a five-minute video of the deforested portion of the Zamboanga mountain range, where flash floods brought down logs that rampaged through the coastal communities.
The environment chief said a 12-member team consisting of local DENR officers from the forestry, mines and environment bureaus has been created to look into the operations of SODACO and SPLC for violations of their IFMAs.
Under their IFMA terms, SPLC and SODACO is allowed to establish industrial tree plantations, which they can harvest. They, however, are not allowed to cut residual trees unless authorized by the Office of the DENR Secretary under very strict conditions such as for site development and plantation establishment.
The DENR has issued five IFMAS to the two firms with a combined area of 70,709 hectares, covering 12 towns traversing the boundaries of Zamboanga del Norte and del Sur.