Deputy Speaker and Manila 6th District Rep. Benny Abante Jr. on Wednesday expressed support for efforts to amend the economic provisions of the Constitution, and said that the move would allow the country to be more "flexible" and enable it to better respond to global economic trends––a position echoed by the members of the government's economic team.

At the second hearing of the House Committee on Constitutional Amendments on Resolution of Both Houses (RBH) Number 2, the lawmaker said he was supportive of long overdue moves to improve the Charter, and pointed out that out that the U.S. Constitution "was amended about 27 times since it was first of all approved."
"Unlike most East Asian countries, the Philippines has constitutional restrictions on foreign investments."
The legislator quoted a report by the Preparatory Commission for Constitutional Reform (PCCR)––created by former President Joseph Estrada  in 1999 to study the Constitution––which said that "the basic legal framework of the 1987 Constitution presents practical and philosophical difficulties in approaches to economic trade and investment policy."

The report said Abante, stressed that the restrictive provisions of the Constitution have "limited the flexibility of the government to respond to the changes in the global environment. Hence, adversely affecting the economic capacity to achieve higher growth."

The solon explained that the report provides a concrete example of this problem: a Supreme Court decision on the choice of site for a proposed petrochemical complex. After the decision was handed down in 1990, investment from Taiwan fell from P3.4 billion in 1990 to P329 million in 1991.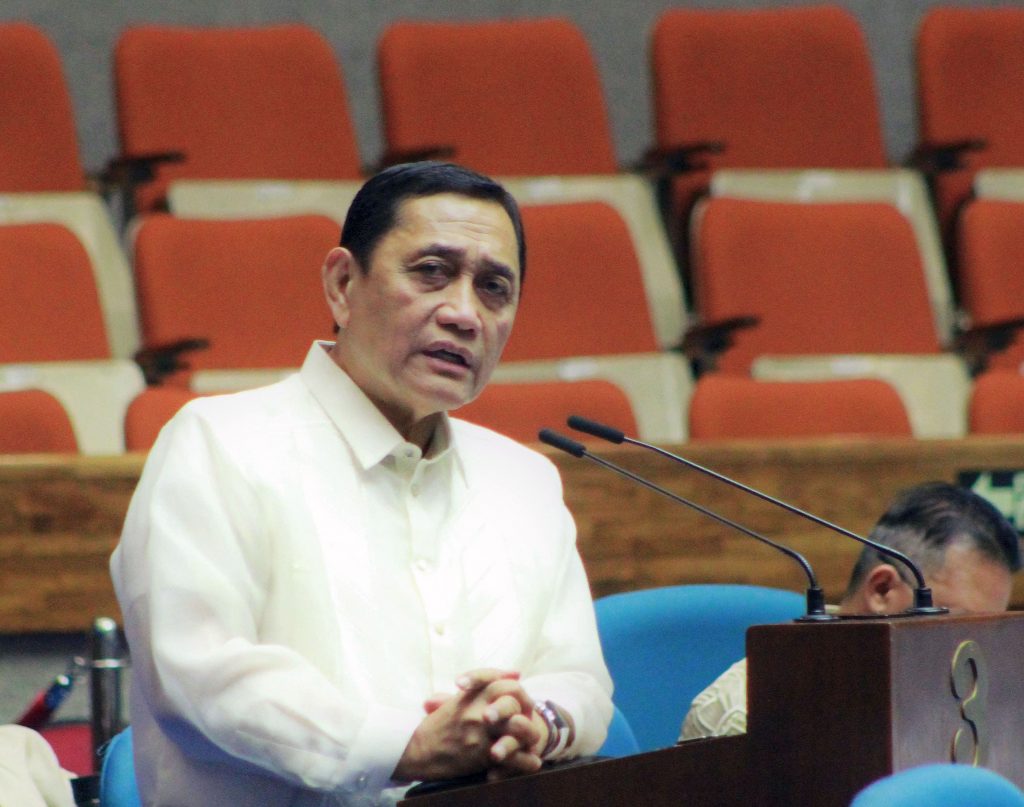 The PCCR study further states that "unlike most East Asian countries, the Philippines has constitutional restrictions on foreign investments. In other states, foreign investment policies are regulated by legislation."

The same point was raised by Department of Finance Secretary Carlos Dominguez III, who said that "it is never a good idea to tie down our economy to a fixed set of policies."

"The Philippines should have the flexibility to be able to adjust and maximize economic opportunities as, and whenever necessary, state policies should be in the Constitution, should be limited to fundamental policies universally accepted and unalterable in character. Meanwhile, regulation and foreign investments must be left to ordinary legislation of Congress," added Dominguez.
"Restrictive provisions of the Constitution have limited the flexibility of the government to respond to the changes in the global environment."
National Economic and Development Authority Undersecretary Rosemarie Edillon added that "giving the power to restrict or expand foreign ownership to Congress, we feel is actually the right approach… so it gives us the flexibility to react to whatever would be the changing context over time."

Abante said he supports the resolution authored by House Speaker Lord Allan Velasco as it addresses these concerns and gives Congress the prerogative to set economic policy.

"It is proposed, therefore, that the Constitution gives Congress and other government institutions, the flexibility to craft and formulate policies responsive to the changing economic environment; thus, I support the resolution of the Speaker."