House Committee on Human Rights chairperson Benny Abante Jr. is urging fellow legislators in the House of Representatives to again pass the Magna on Religious Freedom, a measure that was passed by the 18th Congress on third reading, a bill intended "to protect and promote the right of a person to propagate one's religious belief without any form of coercion, and to disseminate religious information or publication, in whatever form, kind or nature and through any platform such as broadcast, print, social media or other online platforms."
In his sponsorship speech, Abante stressed that House Bill (HB) 6492, or the Magna Carta on Religious Freedom, is consistent with the State's duty "to protect the right of every person to freedom of religion and liberty of conscience, as well as the free exercise or expression thereof."
"HB 6492 aims to ensure that no act of the government or any of its agencies, instrumentalities, officers or employees shall burden, curtail, impinge or encroach on the person's right to exercise one's religious belief, freedom and liberty of conscience; and the government must also prohibit any act by a person, natural or juridical, or any group of persons that burdens or encroaches on the said right."
The Manila 6th District representative pointed out that the right to freedom of religion or belief is enshrined in Section 5, Article III of the Constitution, which states: "The free exercise and enjoyment of religious profession and worship, without discrimination or preference, shall forever be allowed."
"HB 6492 aims to ensure that no act of the government or any of its agencies, instrumentalities, officers or employees shall burden, curtail, impinge or encroach on the person's right to exercise one's religious belief, freedom and liberty of conscience; and the government must also prohibit any act by a person, natural or juridical, or any group of persons that burdens or encroaches on the said right," explained Abante.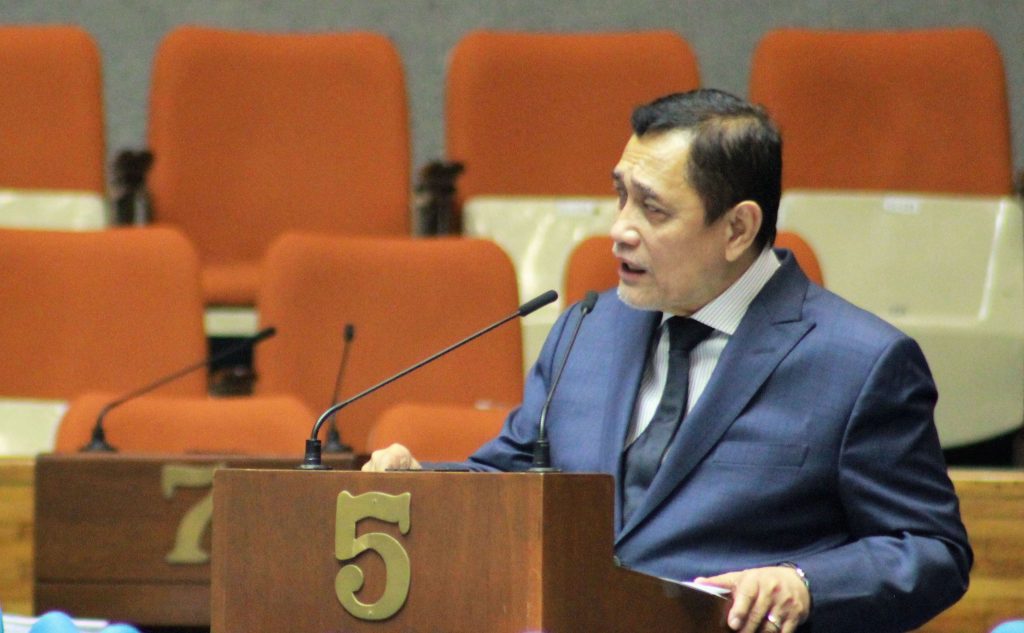 To accomplish this, the measure enumerates prohibited acts "which characterize violations on the exercise of the right to profess one's religion or belief."
Penalties shall be imposed on violators, with a fine of not less than P100,000 but not more than P500,000, or imprisonment ranging from eight to ten years, or both.
Among the acts prohibited under HB 6492 are:
– To compel a person by means of force, threat, intimidation, or undue influence, to choose or not to choose a particular religious group, or to subscribe to a particular religious belief;
– to threaten a person with harm or exert undue influence or pressure in order to prevent such person from changing one's religion of belief;
– to force a person to commit an act that violates one's religious beliefs;
– to defame, harass, humiliate, or offend persons because of their religious beliefs or the practice of their religion;
– to obstruct or prevent the flow of access to religious information;
– to hinder and obstruct, or unjustifiably refuse the production of the valid and free distribution of religious publications, provided that these do not violate the religious beliefs of the owners of the publishing company and do not violate existing laws; and
– to deny employment to qualified applicants, or to terminate employment solely on the basis of religion.
Abante told colleagues that the measure is "a significant opportunity for us, legislators, to step up in our game and steer the course of human rights towards a path that fully guarantees the exercise of our freedoms of religion or belief, of thought, and conscience, and our right to promote the protection of human rights."
"It is my core belief that conscience precedes freedom, and non-discrimination resonates above all, for these presuppose that we are all human beings with inherent rights that are inalienable, with inherent rights that values equality, with inherent rights that gives accord to dignity and self-respect."