Antipolo is an underrated road trip destination. Every time friends or families decide to go on a spontaneous joyride; Tagaytay has always been the first choice. It's probably because of the cold weather and the numerous bulalo joints. But, you'll be surprised with what Antipolo can offer. You may enjoy not just the view of the Metro Manila skyline but also restaurants, art galleries, cafes, gardens, and spas.
Here is a list of five places that you may consider in your next road trips:
1 Pinto Art Museum
Boarded with white structures and a beautiful garden landscape, Pinto Art Museum houses contemporary artworks of famous Filipino painters and sculptors, even including National Artists. It also houses indigenous arts from Kalinga and Mindanao.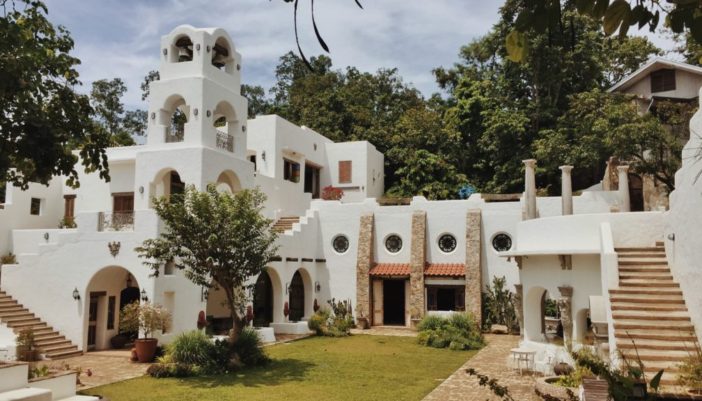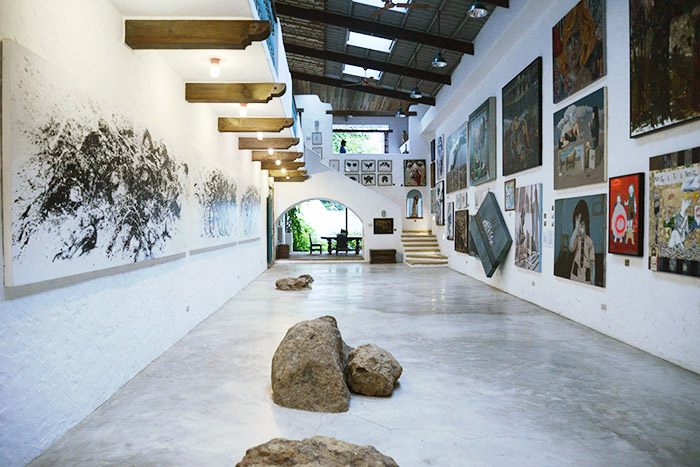 Walking around the 1.3 hectare-museum will leave you hungry and thirsty. But you need not worry, there is a café called Rizal Café which offers a wide variety of food choices. There are two sites— one is near the museum entrance, another is located between the galleries.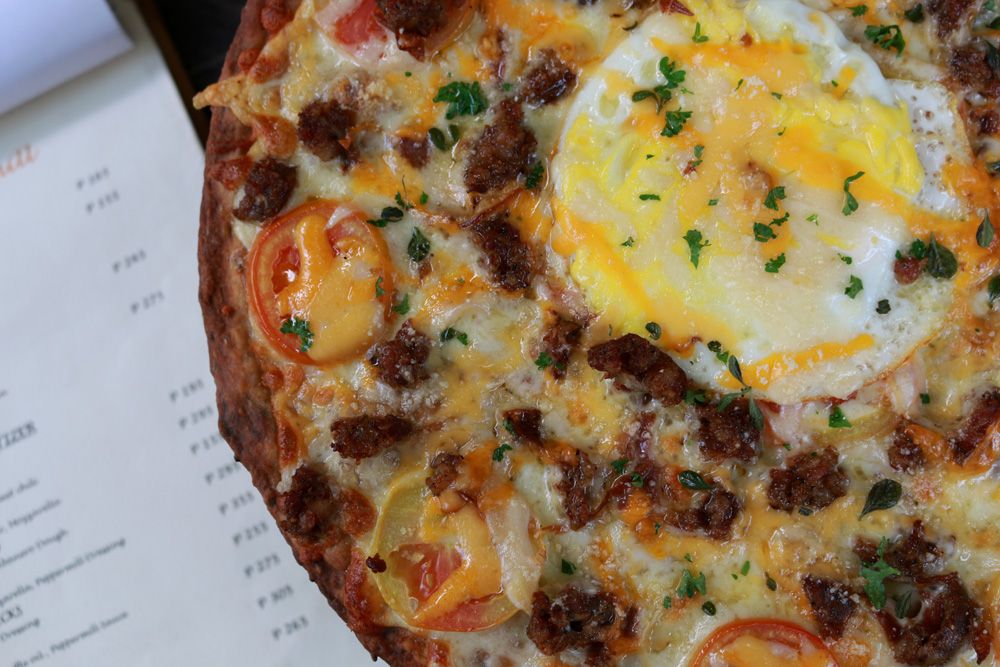 Pinto Art Museum is located at 1 Sierra Madre Street, Grand Heights Rd, Antipolo City. It is open Tuesday-Sunday from 9 AM- 6PM. There is an entrance fee: Adult- PhP 200, Senior Citizen/PWD- PhP 180, Student with valid school ID- PhP 100.
2 Luljetta's Hanging Gardens and Spa
Luljetta is a breath of fresh air from the city's hullabaloos. It has a spa and gardens that offer a view of the Metro Manila skyline and Rizal mountains. It plays soothing tunes and operates relaxing water-therapy facilities that will make you feel some Asian vibes.
​​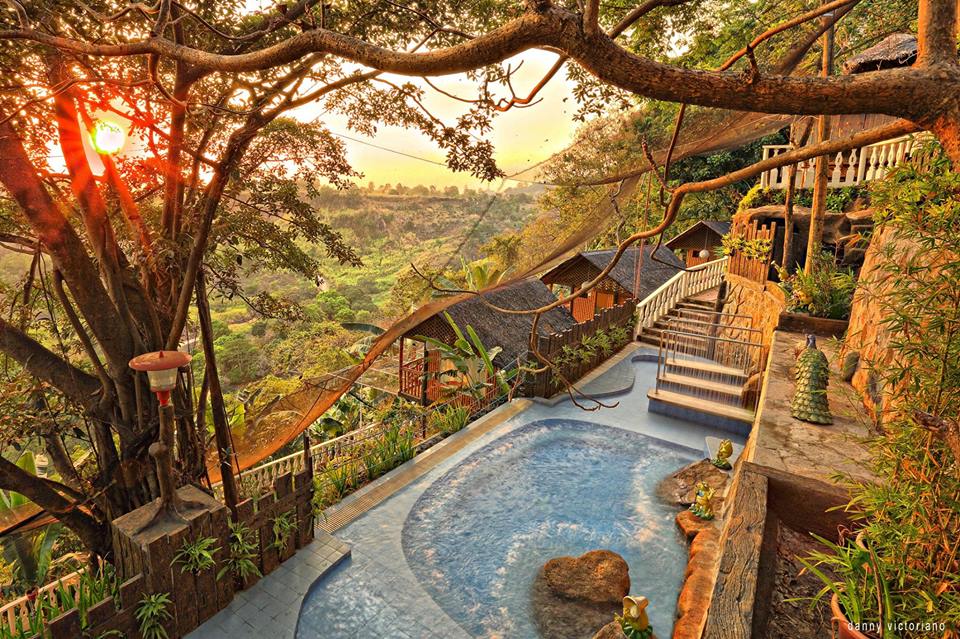 Asian inspired relaxing view of the hanging garden. Photo from https://www.travelbook.ph/images/tour/plan/80001707/80001707_001.jpg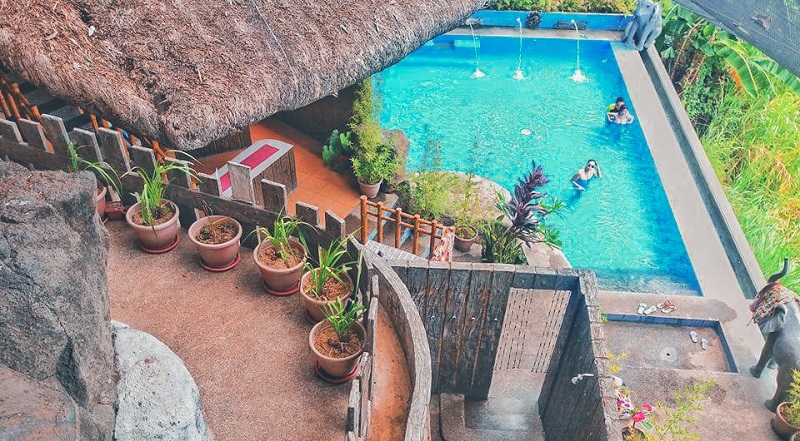 Luljetta also provides rooms that are nature-themed. The rooms can accommodate up to four people at a proce of PhP 10,420 on a weekday / PhP 11,920 on weekends or holidays. Along with the accommodation is a complimentary breakfast.
Luljetta can also accommodate meetings or planning seminars perfect for schools, organizations, and companies. It can also provide venues for big gatherings of 20-200 people.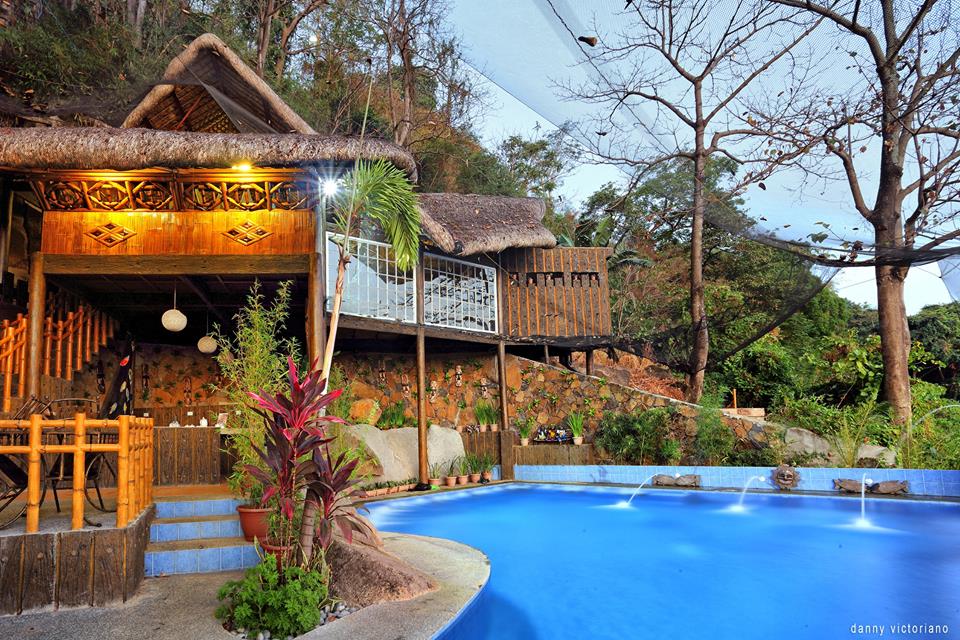 It is located in Brgy. San Roque, Loreland Farm Resort, Antipolo. Reservations may be made through 570-2532 | 695-1965 / 0917-544-4432 | 0928-627-8897.
3 Café Agusta
With its motto, "Changing your view with Coffee", Café Agusta surely adds a delicious taste of coffee to the overlooking view of the Metro Manila skyline. It serves hot and cold coffee, teas, frappes, pastas, and pastries.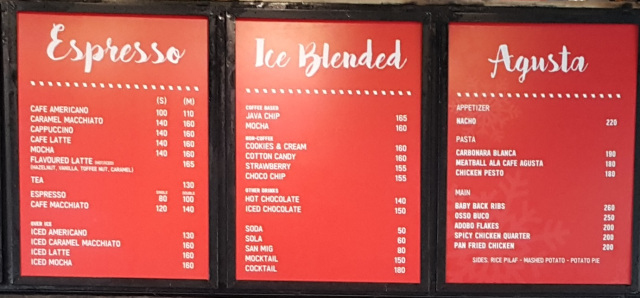 Café Agusta can cater to family and friends who look for a refreshing view. Since it is situated in a high altitude, it provides a cool and relaxing kind of chill that could be a perfect break from the city. It is also a perfect venue to witness sundown.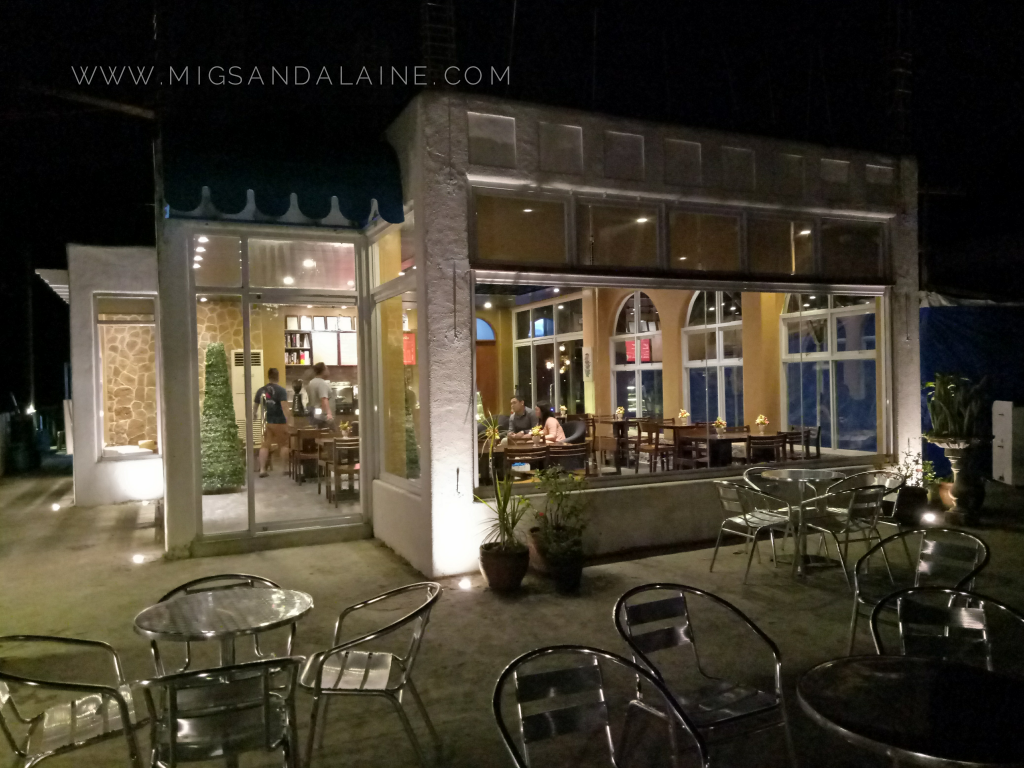 Beside the restaurant is a spa that offers different therapies and massage services. Café Agusta is located in Grand Heights Rd., Brgy. San Roque, AntipoloCity. It is open daily from 11 AM- 1AM.
4 Cloud 9
Cloud 9 is a relatively popular restaurant in Antipolo where you can eat, drink, and chill. It is best to visit at night when you can witness the city lights of Metro Manila. It offers a wide array of affordable Filipino foods and drinks. Cloud 9 is usually visited by family and group of friends. It is also often a venue of programs, meetings, and other huge gatherings.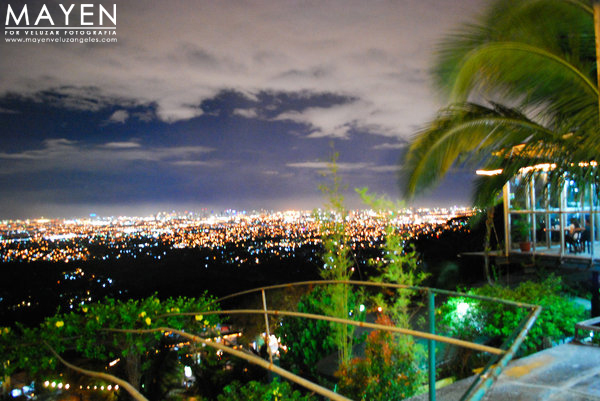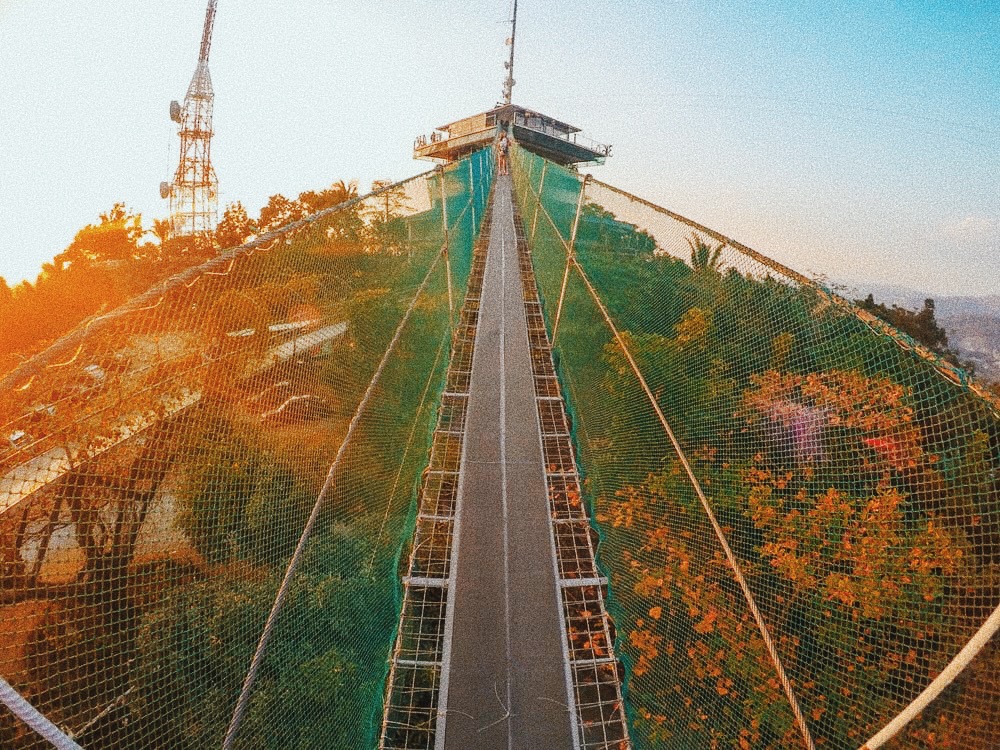 Aside from the food, Cloud 9 also displays art works in its gallery. The art works are visible the moment you enter the restaurant. It also has a hanging bridge where you can witness a 360-degree view of Metro Manila and Rizal.
Cloud 9 is located in Brgy. Sta. Cruz, SumulongHighway, Antipolo. It is open from 7AM- 2AM daily.
5 Yellow Lantern Café
Similar to other restaurants, Yellow Lantern Café also offers an overlooking view of the Metro Manila skyline. But there's one thing that makes it especially unique—everything in it is yellow. It gives a bright and energetic feeling to everyone who visits.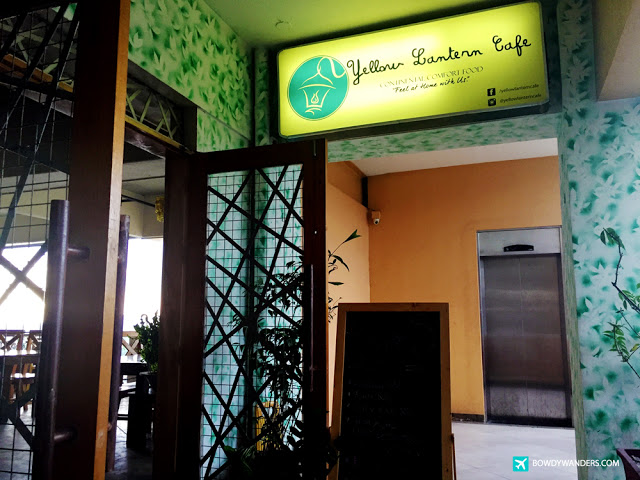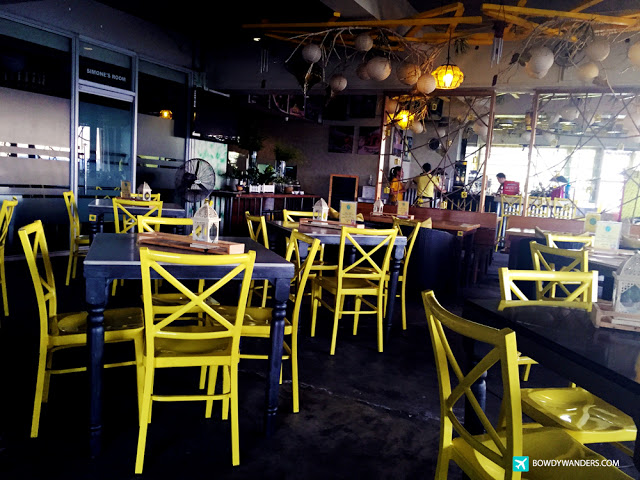 Its menu has a wide array of choices, but its EmCaropizza is remarkable. It is made of YLC pizza sauce, ground beef, pepperoni, mushrooms, bell pepper, and fresh basil, topped with parmesan cheese. Yellow Lantern Café also offers beer, whiskey, and cocktails.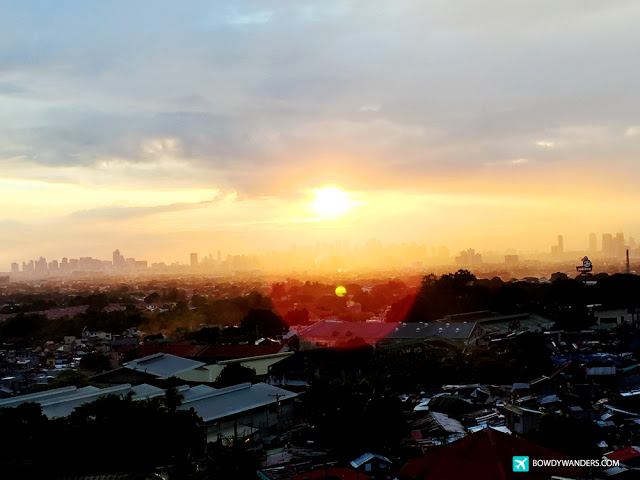 It is located in G/F Comodaville, Mambugan, Sumulong Highway, Antipolo. It is open daily from 10 AM-12MN.
These are just few of the destinations in Antipolo. But for first-timers, these five are most recommendable. Next time you plan a spontaneous roadtrip, consider and discover the gems of Antipolo.