For 75 years, UNICEF has been at the forefront of protecting and promoting children's rights and the rights of people of disempowered sectors in our society. They envision a world where children, regardless of race, religion, and gender, are aided to reach their full potential and live a dignified life free from inequity, inequality, violence, and discrimination.
As with its parent organization, UNICEF, the De La Salle University's Archers for UNICEF continues to carry out its mandate to protect Filipino children and women's rights. They also urge the country's leaders and lawmakers to create better legislation to bridge the gap and provide children, especially the disadvantaged and vulnerable, a positive outlook on life and a brighter future.
Archers for UNICEF, blooming where they are planted.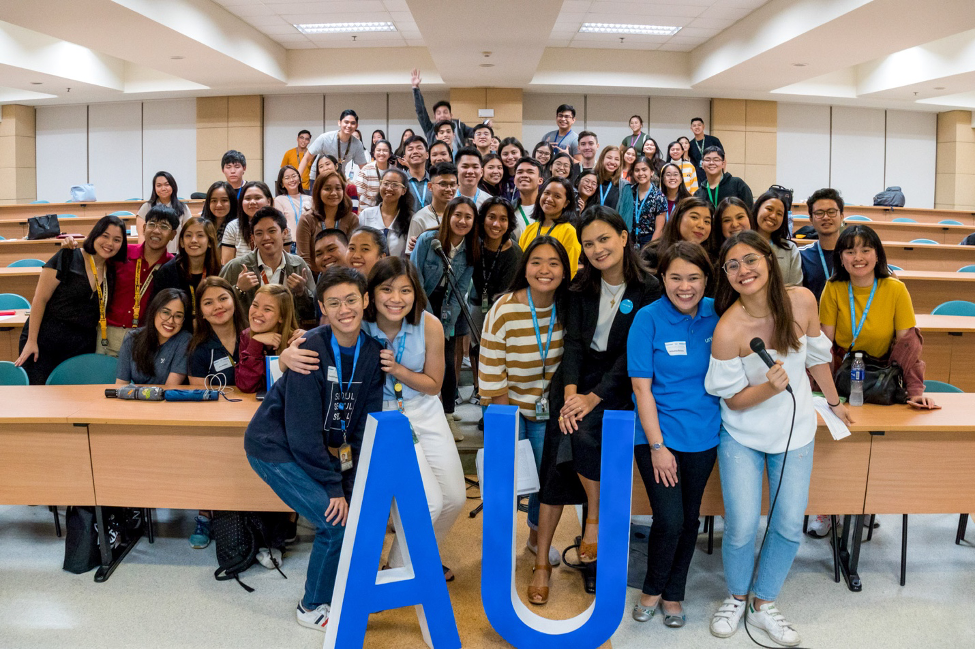 The youth will soon take on the noble role of shaping our country to become a safer place for children and the marginalized sectors of our community. What better way to advocate for our emerging leaders than to develop a clear and complete worldview? Schools remain the best training ground for the youth to experience and understand the socio-political situation in the country.
Their exposure to humanitarian programs and various initiatives advocating for a safe and equitable environment is their armor against apathy and indifference. One of the most reputable organizations that carry this goal is Archers for UNICEF. It is a multi-awarded student organization from DLSU Manila that envisions making a difference that will sustain its objectives and goals in hopes of achieving a holistic society that will prioritize the rights of the people.
The Philippines is the twelfth most populated country in the world. For a country with an archipelagic makeup, one could only wonder how fairness and impartiality cascade from highly urbanized cities to far-reaching communities. With the uneven access to education, health care, clean food, and shelter, many children risk not fully realizing their potential—ultimately endangering their welfare and future.
Always for the children.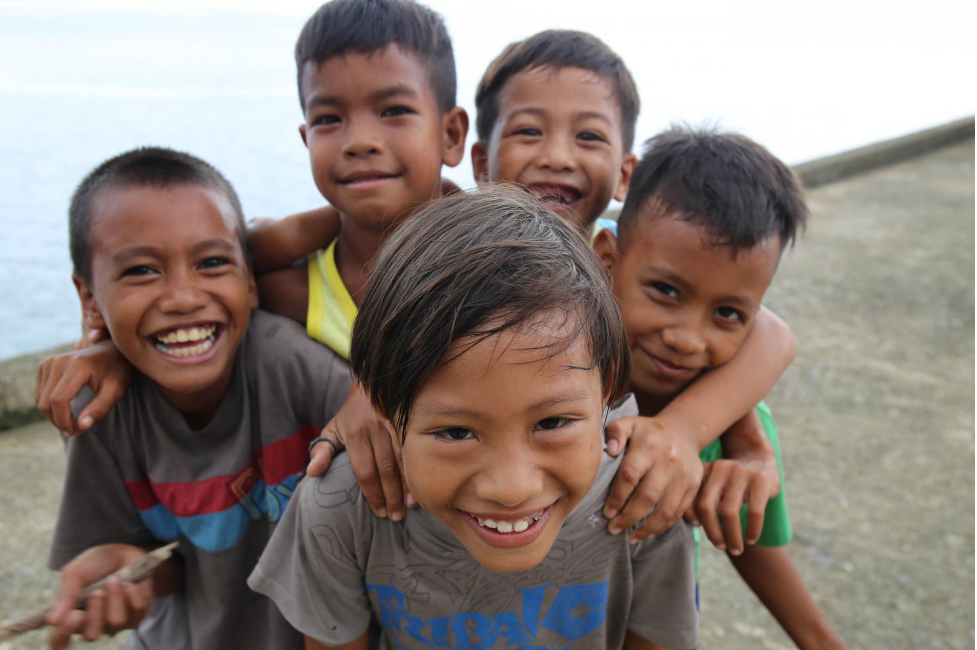 Archers for UNICEF is one of the many prolific humanitarian organizations that unfailingly work toward ensuring that the welfare of children and women is at the center of every action they take. They work with various Philippine government agencies to deliver programs like HIV Prevention, Water, Sanitation, and Hygiene (WASH) Program, and Proper Parenting Program that aim to address these pressing issues through spreading awareness, and imparting knowledge, while also integrating the Lasallian values.
When the COVID-19 global pandemic hit every corner of the world, Archers for UNICEF was one of the many organizations that had to step up and accelerate positive change. With the pandemic highlighting the needs of the Filipino people, especially the children, the most vulnerable among us were at the receiving end of the most challenges a health crisis has brought upon us.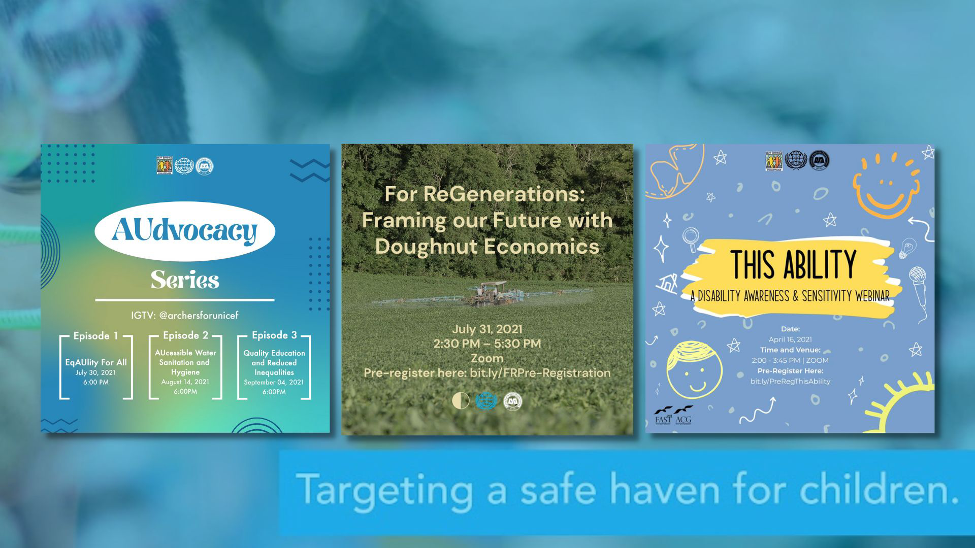 But Archers for UNICEF weathered these challenges by further expanding their network and strengthening their partnerships. Through their past programs like the AUdvocacy series, Doughnut Economics, This Ability, and many more, they stayed true and continued to serve their purpose of promoting and protecting Filipino children and women.
We are still living in a world where inequity may dampen the hopes and dreams of the less fortunate. But youth organizations like Archers for UNICEF will continue to carry the torch for them. They are the voices of those who are voiceless, the legs of those who can't stand, and the future that will bear the promise of a safer, brighter, and fairer society. They are the youth that incessantly fights and promise to uphold the mission of providing a better future for every Filipino child.
Want to know more about DLSU AU? Check out their official Facebook page, or you may visit their website through this link.