In the early 2000s, when IT-related jobs started to rise in the country, putting us in the global IT landscape, Eastwood City was the leading IT hub in the country. It housed notable brands and IT companies that gave way to nearly 17,000 related jobs and 30,000 in total, including non-IT related ones.
It was busy; it was fun; it has everything you need in this 42 acres commercial and residential development. It was the go-to place for younger demographics and professionals— until the pandemic shifted the world we live in.
Before the pandemic, Eastwood introduced itself as the City of Music. It welcomed so many local and international artists to its stage. It was home to budding artists and staple household names in the music industry. I will never forget that one time Lea Salonga performed in the mall's courtyard. Her voice blanketed the entire space. Of course, it was also the place where I met Up dharma Down—under the colourful fireworks and the New York-inspired New Year's countdown to star drop, back in 2012.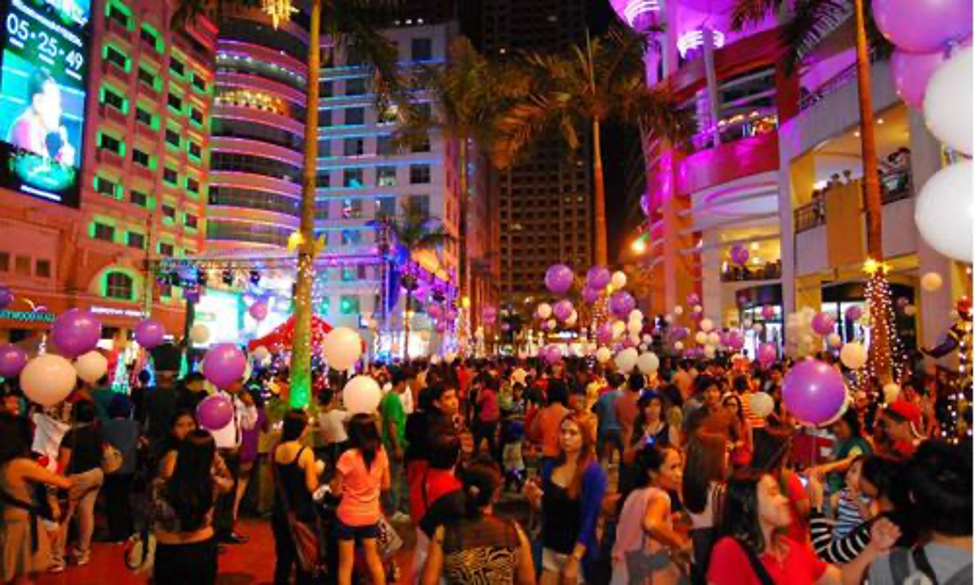 Despite the rise of newer and bigger commercial and residential spots like BGC, Eastwood City continues to grow and cater to anyone who still considers it home. If you compared the environment a decade ago to now, you would notice the significant change in demographics. Now, Eastwood City is filled with families and professionals who still see it as the place-to-be when indulging with the irresistible pulse of the good life.
Eastwood City is a home for a diverse culture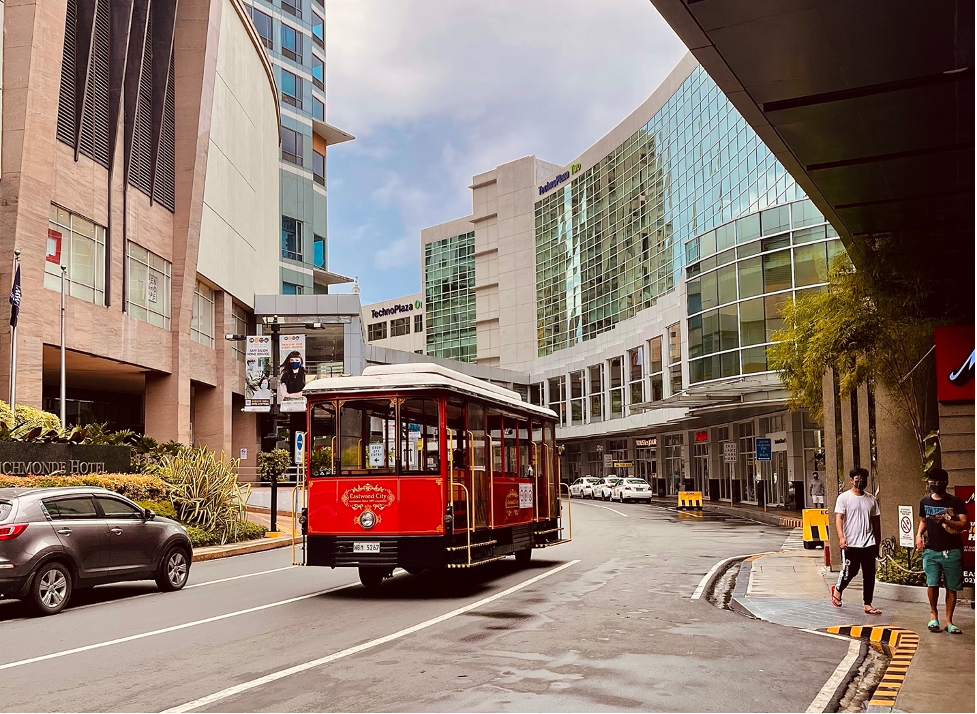 Its convergent lifestyle remains to be the biggest marketing front of this humble city. But taking out the statistics and numbers, Eastwood City has grown to be the place for people who wish to experience the best of both worlds, the fusion of various cultures, the mix of old and new, and the comfort of being in a place that balances work and life.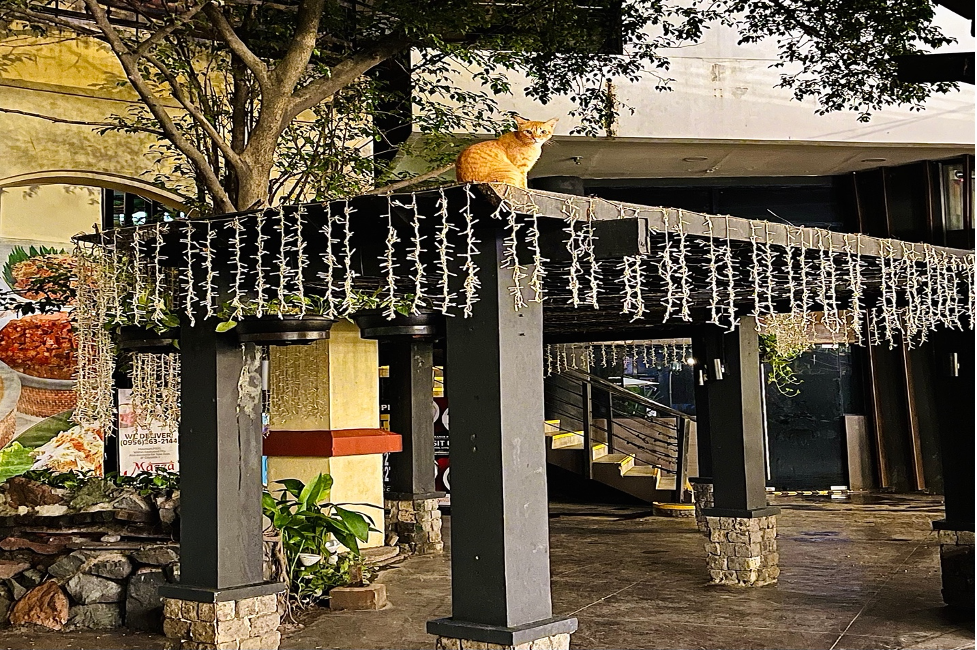 You can circle the entire place in less than half an hour. That is, if you can resist checking out the stalls and pop-up stores that feature local and international brands. Another great thing about Eastwood City is how you can freely stroll anywhere with your pets. There is even a designated Cat Park in the area. Probably made due to the number of stray cats roaming around, which residents happily feed from time-to-time. You would see individuals and families carrying a tub filled with kibbles to feed their feline neighbours.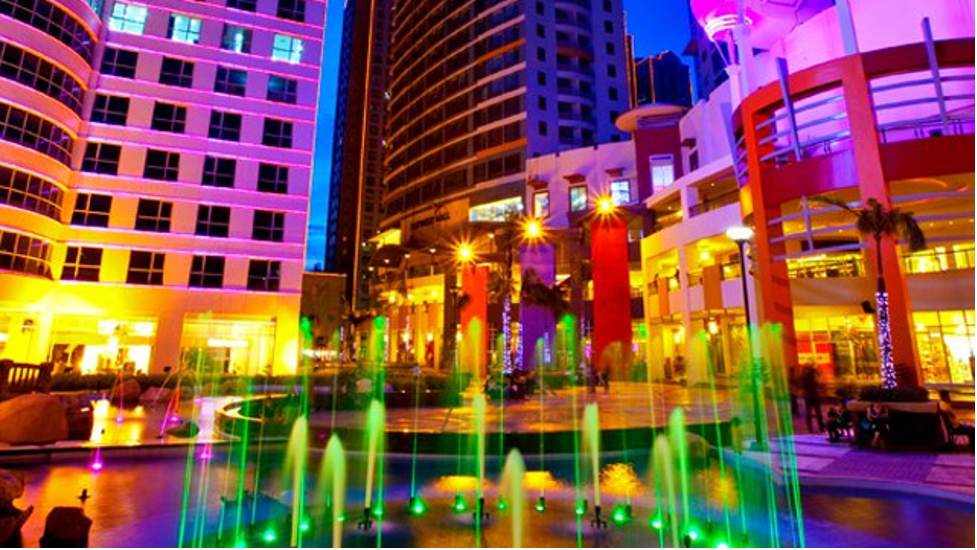 Every weekend, it never fails to surprise me how many people still visit the place. Whether to watch the dancing fountain (which was a BIG thing back then) to the tune of Frozen's theme, Let It Go, or to dine in one of the many restaurants that offer alfresco dining, people just spring out of nowhere, making it look like there is no unseen enemy around the air. Or maybe they are just hoping to bump into the country's sole Olympic Gold-medalist, Hidilyn Diaz.
City of lights and colours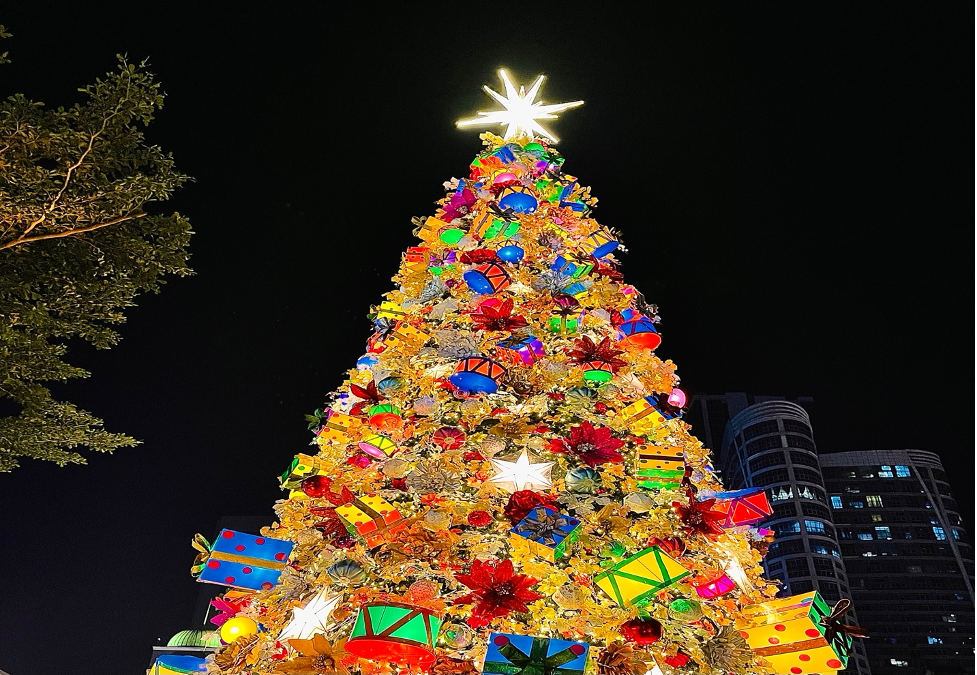 Last week, they finally lit the 50-foot-tall Christmas tree that is now one of the main attractions in the city. Even before the Christmas season, though, lights were already abundant in Eastwood. Wherever you look, the lights make one for a good Instagram-worthy photo. If there is one thing unique about the city, at least for someone who resides in the area, it has to be the flickering lights in different colours. They make the vibe so welcoming and light, even for those who carry heavy baggage inside.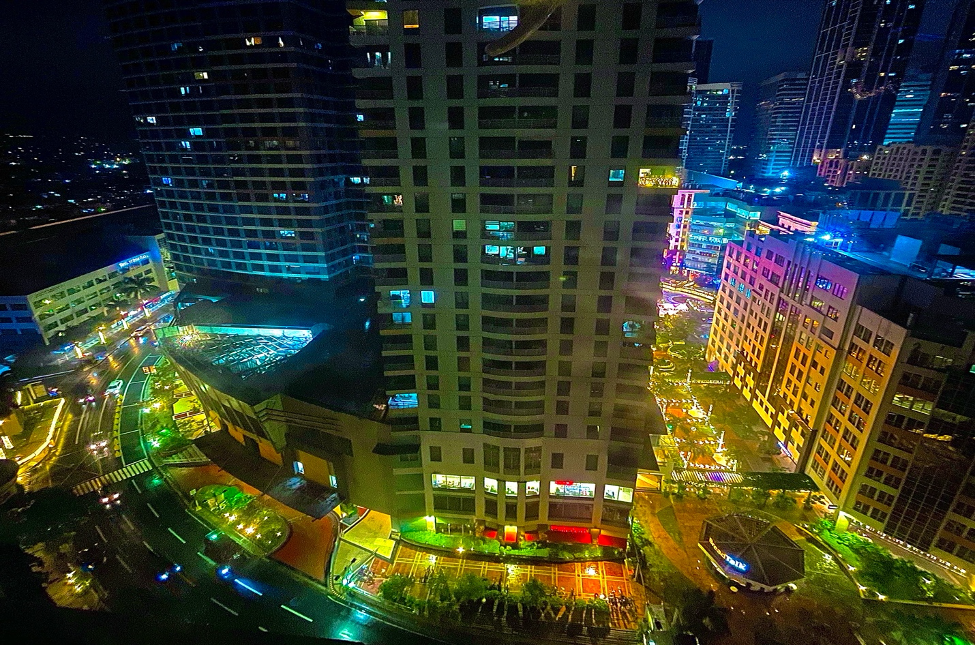 Eastwood City continues to grow and adjust for the people who visit it for light and love. It may be old, but it still has magic. It never fails to astonish and make anyone walking along its streets smile and be happy through lights and colours. In a time when global uncertainty is seemingly lording the air, one deserves to be in a place that could bring out joy and comfort. For me, that is Eastwood City.