Over the weekend, Carlos Yulo competed for the 2021 FIG Artistic Gymnastics World Championships in Kitakyushu City, Japan. He was among the 196 male gymnasts representing a portion of the 56 participating nations. Yulo competed for floor exercise, where he was defending his title, Vault, and Parallel bars.
Despite losing his title defense after placing 5th out of 8 competitors in his pet event – floor exercise – with a score of 14.566 and a penalty of 0.3, the lone Filipino representative in the world championship still managed to bag two podium finishes, with gold in Vault and silver in Parallel bars.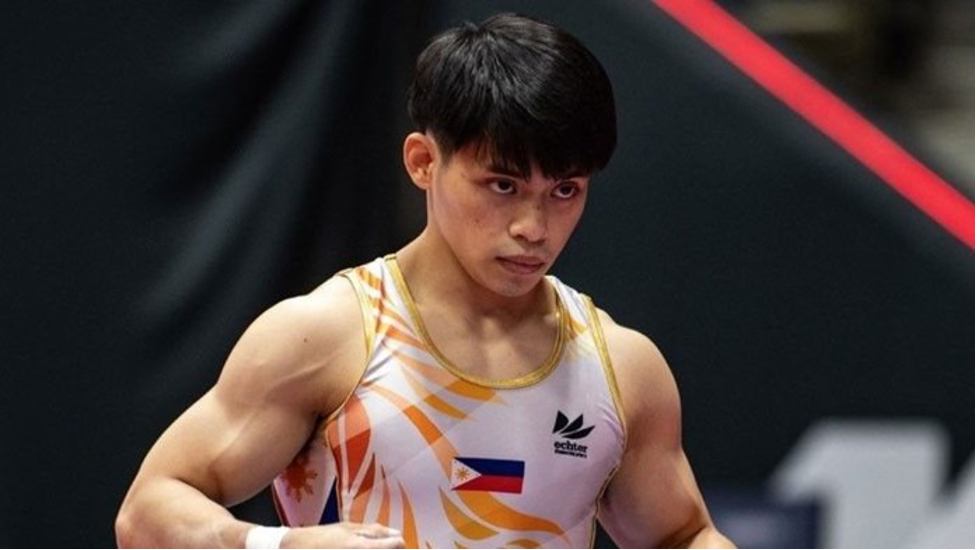 He gained a score of 14.916 in the Vault Finals, besting seven other competitors, including 2019's vault gold medalist Ukraine's Nazar Chepurnyi, who fell on 7th place for this year's edition. His first Vault gave him a score of 14.800 after executing three twists before landing. Yulo displayed mastery, especially on his second Vault, where he executed the Dragolescu vault, a front handspring double front with a half twist out of it.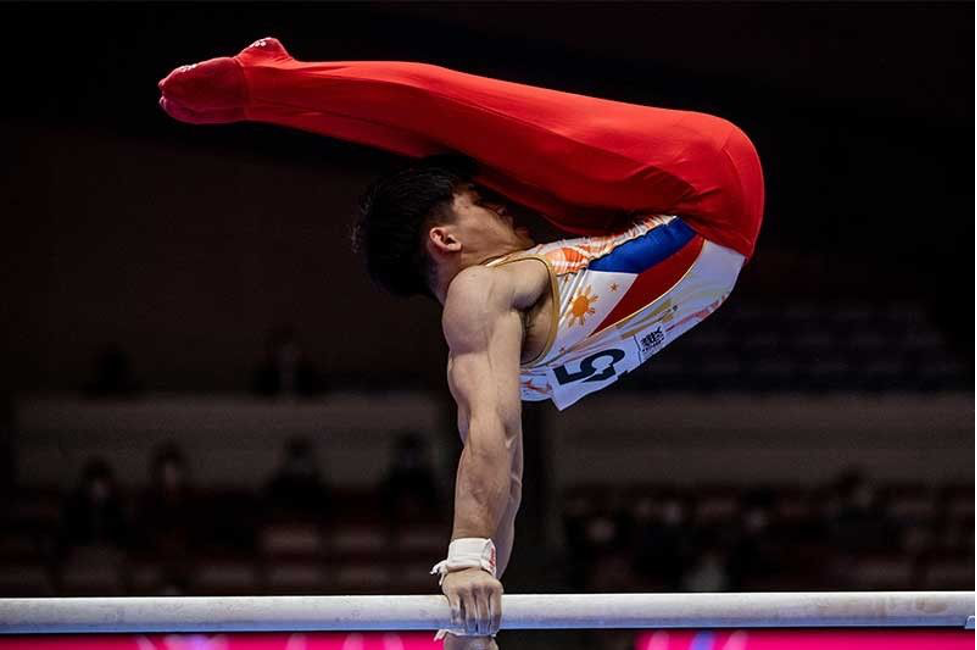 Yulo's winning movie
Dragolescu vault was named after the Romanian Olympic gymnast Marian Dragolescu. In gymnastics, when a gymnast performs a stunt or move that has never been done by anyone before, it would usually be named after the person who first executed it perfectly. The 32-Olympic medalist Simone Biles has four signature moves named after her.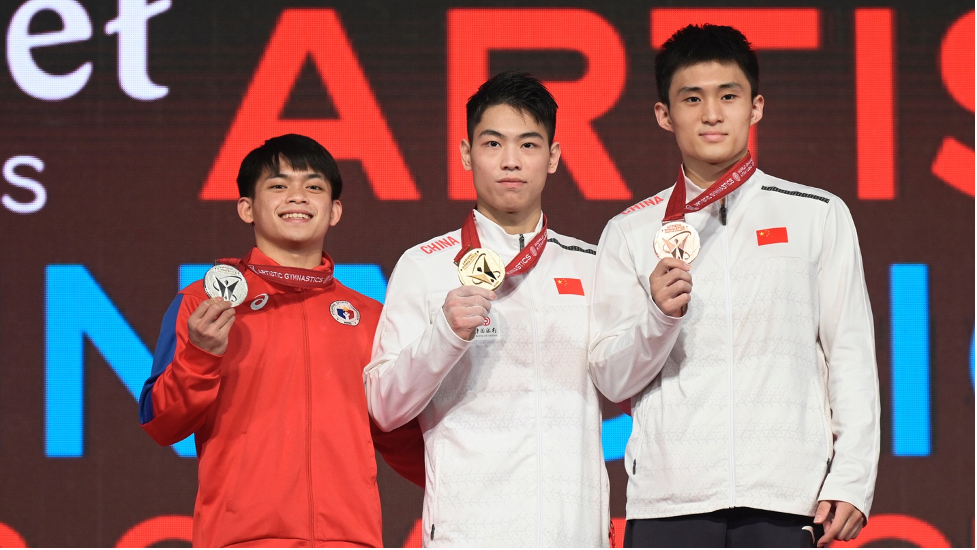 Right after winning the Men's Vault Finals, Yulo proceeded to his next event, Parallel bars or P.bars. He took home his second medal, winning silver, after garnering a score of 15.300 behind China's Xuwei Hu's 15.466.
With the two medals won by Yulo, he has set another record in Philippine sports. He is now the first Filipino gymnast to win multiple medals in a world championship.