The House of Representatives has approved on second reading House Bill (HB) 6570 seeking to prohibit leaving children eight-years-old and-below unattended in motor vehicles.
The committee on welfare of children chaired by Rep. Divina Grace Yu endorsed for plenary approval the bill which is principally authored by Reps. Strike Revilla and Gloria Macapagal-Arroyo.
Under the bill, a child must always be attended by someone 18 years or older while onboard a motor vehicle with engine running or the key is inside the vehicle.
It provides for a penalty of P5,000 for the first offense, P10,000 for the second offense and P50,000 with confiscation of the driver's license for the third offense. Any subsequent offense shall carry the penalty of revocation of the driver's license.
A public awareness campaign on the prohibition and dangers of leaving children unattended inside motor vehicles shall be undertaken nationwide by the Land Transportation Office (LTO) will also be mandated by the bill if passed into law.
The LTO, in consultation with the member-agencies of the Council for the Welfare of Children shall issue the implementing rules and regulations of the measure once it is enacted into law.
Revilla said the deaths and injuries caused by leaving children unattended in motor vehicles are predictable and preventable.
"These injuries and deaths were caused by heat stroke, a motor vehicle being put in motion by a child, choking while inside a car, being kidnapped, inhaling toxic fumes, activation of automatic power controls, or being trapped in the vehicle's trunk," said Revilla.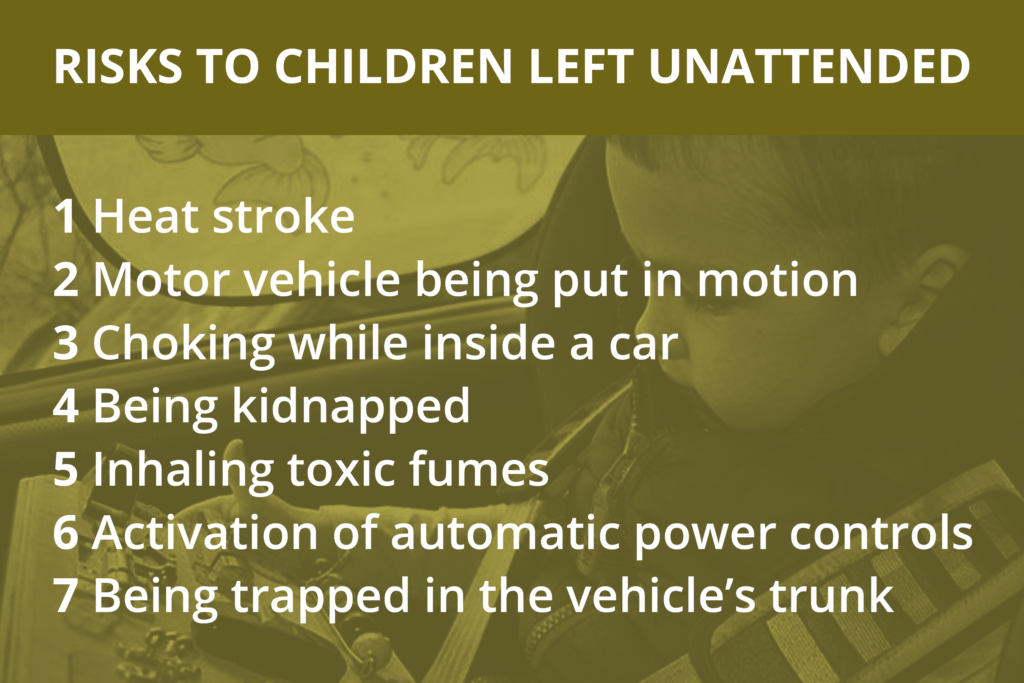 Once children get into a vehicle, Revilla said they often do not have the skills to get out. "We leave children unaccompanied in motor vehicles every day for a variety of reasons, not knowing of the risks of leaving them alone," said Revilla.
Macapagal-Arroyo said it only takes vigilance to prevent such incidents from happening over and over again. The former Chief Executive said her bill was filed to heed the urgent call instilling public awareness about the dangers of leaving children unattended inside motor vehicles.
"Through education and legislation, the injuries and deaths caused by the dangerous practice of leaving children unattended in motor vehicles can be greatly reduced. Parents, relatives or guardians should always be made aware that unsupervised children in a motor vehicle pose a great threat to their safety and unnecessary emotional burden to their families," said Macapagal-Arroyo.