Senator Joel Villanueva filed a resolution calling for an inquiry regarding the disclosure of beneficial ownership of mining companies operating in the country.
Under Senate Resolution No. 612, Villanueva urged the senate committee on public information and mass media to conduct an inquiry on the beneficial owners of extractive companies, which include mining, oil, and gas.
This is for transparency and compliance with the foreign equity restriction in the Constitution and to ensure that Filipinos are really the ones benefitting from the extraction of these resources.
It can be noted that a similar issue on foreign equity restriction emerged last month when the Securities and Exchange Commission (SEC) revoked the corporate registration of Rappler for allegedly violating Constitutional restrictions on ownership and control of mass media entities.
Villanueva, through filing the said resolution, deems it would also be wise to require disclosure of beneficial ownership of mining, oil, and gas companies which also have ownership restrictions under the law.
Thus, the legislator proposes to implement a beneficial ownership registry which is a publicly available register of extractive entities that apply for, or hold a participating interest in an exploration or production of oil, gas, or mining license or contract. The registry shall include the identities of their beneficial owner/s, the level of ownership, and details about how ownership or control is exerted.
"Through a beneficial ownership registry, our country's extractive industry is poised to build trust, ensure accountability, improve investment climate, enhance revenue collection, and prevent corruption and illicit financial flows," the lawmaker explained.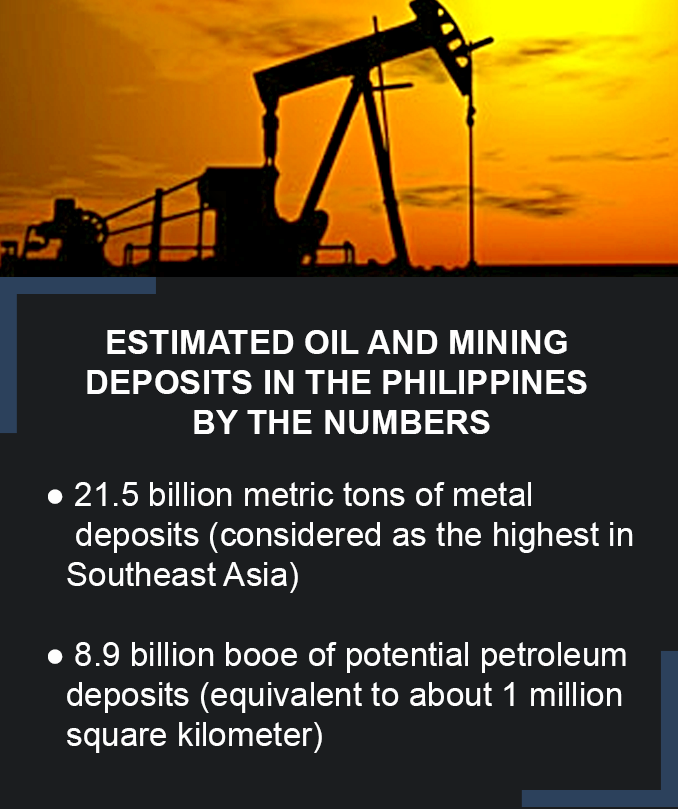 The Philippines, known for its abundant mineral, oil, and gas reserves, is estimated to possess about 21.5 billion metric tons of metal deposits which is considered as the highest in Southeast Asia. The country also has potential deposits of petroleum of about 8.9 billion barrels of oil equivalent (booe) or a total of about 1 million square kilometer.
"Disclosure of beneficial ownership of extractive companies operating in the country will peel off corporate layers to allow the examination of ownership among firms, understand the influence of companies or individuals, prevent corruption, and eventually create a level playing field among investors in accordance to our laws," the senator from Bulacan said.
Aside from knowing who ultimately benefits from the mining, oil, and gas operations in the country, he also emphasized that getting the free prior and informed consent of indigenous people are very important if investors are to mine in ancestral domains.
"It is not just about investment but about the rights of our indigenous people to pursue the kind of development they want to pursue," Villanueva noted.
He said it is illegal to just take away the lands that are rightfully theirs under the Indigenous People Rights Act (IPRA).
The IPRA, which was passed in 1997, recognizes IP's rights to their ancestral land. Any plan to use their lands by outsiders, whether for mining or agricultural ventures, requires consultation and approval by the IPs.
Our law demands that we respect the IPs' right to self-determination. These indigenous people were in their lands even before the colonizers came.
"Our law demands that we respect the IPs' right to self-determination. These indigenous people were in their lands even before the colonizers came. A lot of them have been driven out of their land too," Villanueva shared.
He further called on the government and stakeholders to stop the abuse and land grab of IPs.
"We have been unjust to them for decades. Instead of taking away their lands, I believe the government must instead strive to protect the IPs rights over their ancestral domain," Villanueva said.