After nearly two years of not fielding its MVP-led lineup due to the COVID-19 pandemic, F2 Logistics Cargo Movers returned to the tara flex with a bang after winning the first PNVF Champions League held inside the Aquamarine Recreational Center Gym in Lipa, Batangas.
Despite not fielding their prized Setter, Kim Fajardo, the Cargo Movers breezed through the short tournament after winning all their matches in straight sets. They logged a 25-20, 25-20, 25-22 victory against the PVL Conference 2021 Champions Chery Tiggo Crossovers during their final match.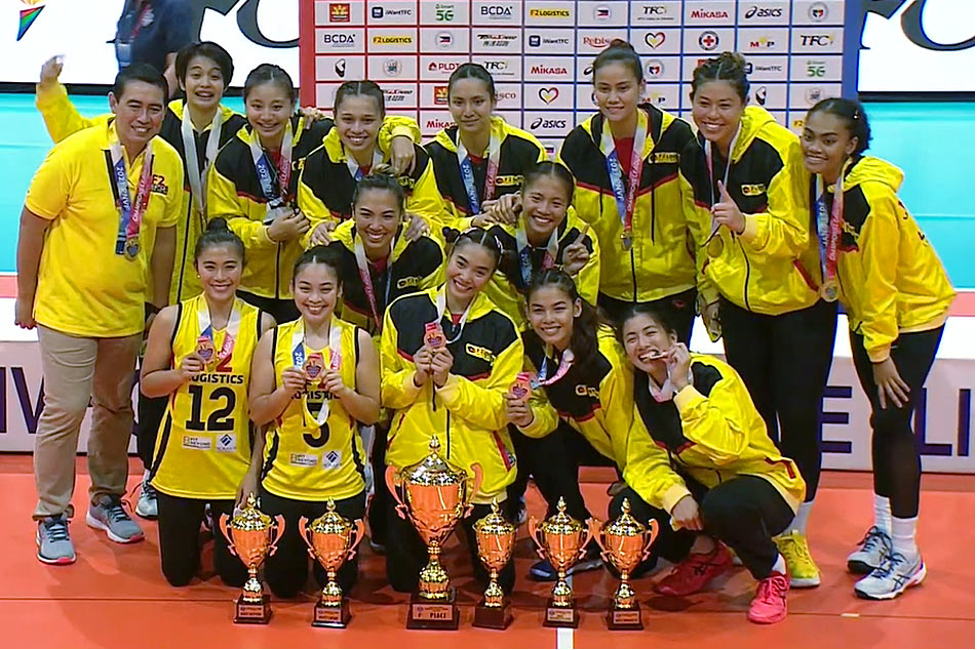 The Champions League tournament, organized by the Philippine National Volleyball Federation, with Rebisco as the platinum sponsor, fielded six teams to go head-to-head to be the first Champions League best of the best. In straight sets, F2 Logistics also defeated California Precision Sports, Baguio Lady Highlanders, Tuguegarao Perlas Spikers, and Petrogazz Angels.
After the final match between the two champion teams, an awarding ceremony followed. PetroGazz Angels took home bronze after defeating 4th placer Tuguegarao Perlas Spikers, Chery Tiggo Crossovers took silver and gold for F2 Logistics Cargo Movers.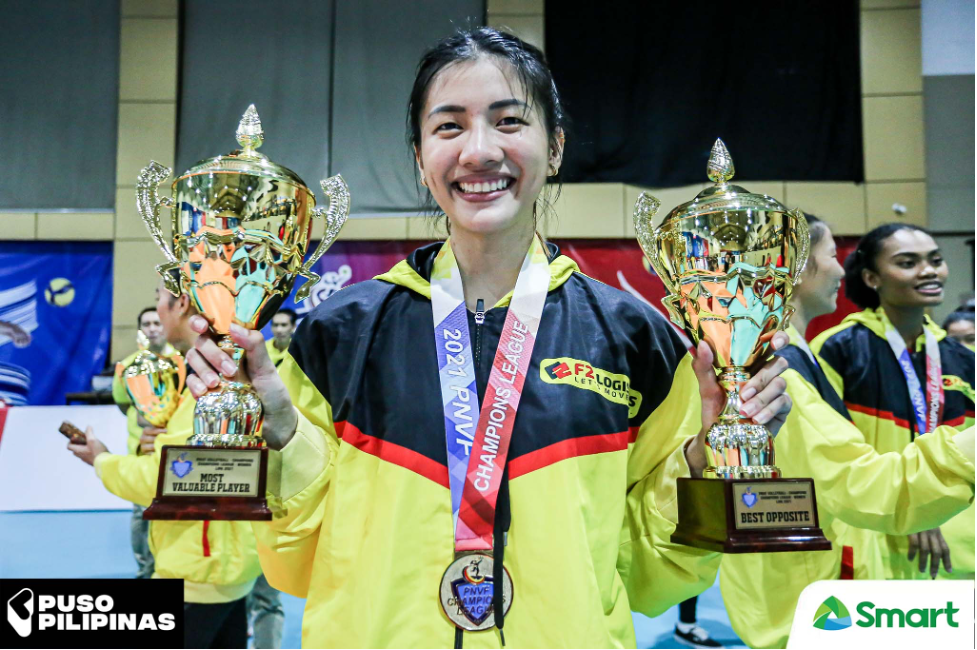 The PNVF Champions League also named the league's Dream Team. Dindin Santiago-Manabat took home the first Outside Spiker award, with Ces Molina as the second best. Aby Maraño as the first middle blocker, while Maika Ortiz took the second-best middle blocker award. Iris Tolenada took the Best Setter award, while Dawn Macandilli added another Best Libero award under her name. The vastly-improved Kim Kianna Dy was named the Best Opposite Hitter and the league's Most Valuable Player.
Bright spots from the young guns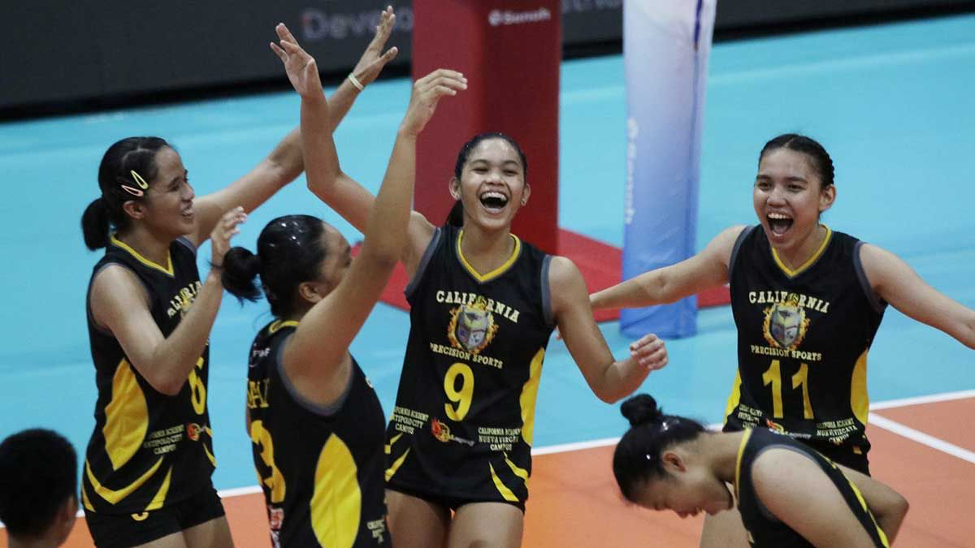 The short tournament showcased some talents volleyball fans will surely look forward to. During the first match of the tournament, California Precision Sports' main gun, Jelai Gajero and Casiey Dongallo proved that they could go head-to-head with the country's best club teams.
F2 Logistics Cargo Movers will represent the country in the Asian Women's Club Volleyball Championship in May 2022.
Share this article: