The internet is a vast arena for all kinds of information. This is why most, if not all, businesses use it for marketing their products and services. It provides a fast and easy way for businesses to connect with their new and loyal customers. However, it isn't entirely safe. Its unfiltered nature can also cause a dent in brand-consumer relationships.
Imagine yourself stuck on the road with a dead car battery. Naturally, you'd find a listing on the internet for outlets where you could get assistance. You call an outlet advertising your brand, but to your surprise, they're out of stock. So they offer you alternatives. You ended up getting the brand you have never experienced using. You drive uneasily, knowing that the car carrying you home is running on an entirely different power source. But what could you do if the brand you're looking for is unavailable? Our suggestion? Hold your horses and follow these steps before falling into a possible marketing strategy for you to switch to another brand.
CALL YOUR USUAL AND TRUSTED OUTLET
If you have been driving for quite some time, more often than not, you have already developed a relationship with an outlet that takes care of your car battery needs. In times of trouble, it's human nature to call those we trust the most. If the need for a fast car battery replacement arises, it's only logical to reach the outlet servicing you since they already know you, your car, and its needs. They are less likely to deceive you and offer a different brand, especially when they know you have been sticking to one particular brand ever since. But if they start offering something else, read through to see what you can do. Protect yourself from deceptive marketing strategies and protect your car and your relationship with the brand you trust.
DOES YOUR CAR BATTERY SUPPLIER HAVE AN ONLINE APP?
Whenever we need roadside assistance, one of the first questions we ask is, who can we contact for help? Nowadays, brands that offer services even after you purchase their product remain on top of the list in terms of reliability. One good example, and perhaps the only one to fit this narrative, is Motolite. Motolite Res-Q app is a life-saving app and a one-stop shop for any concerns you may have about your car battery.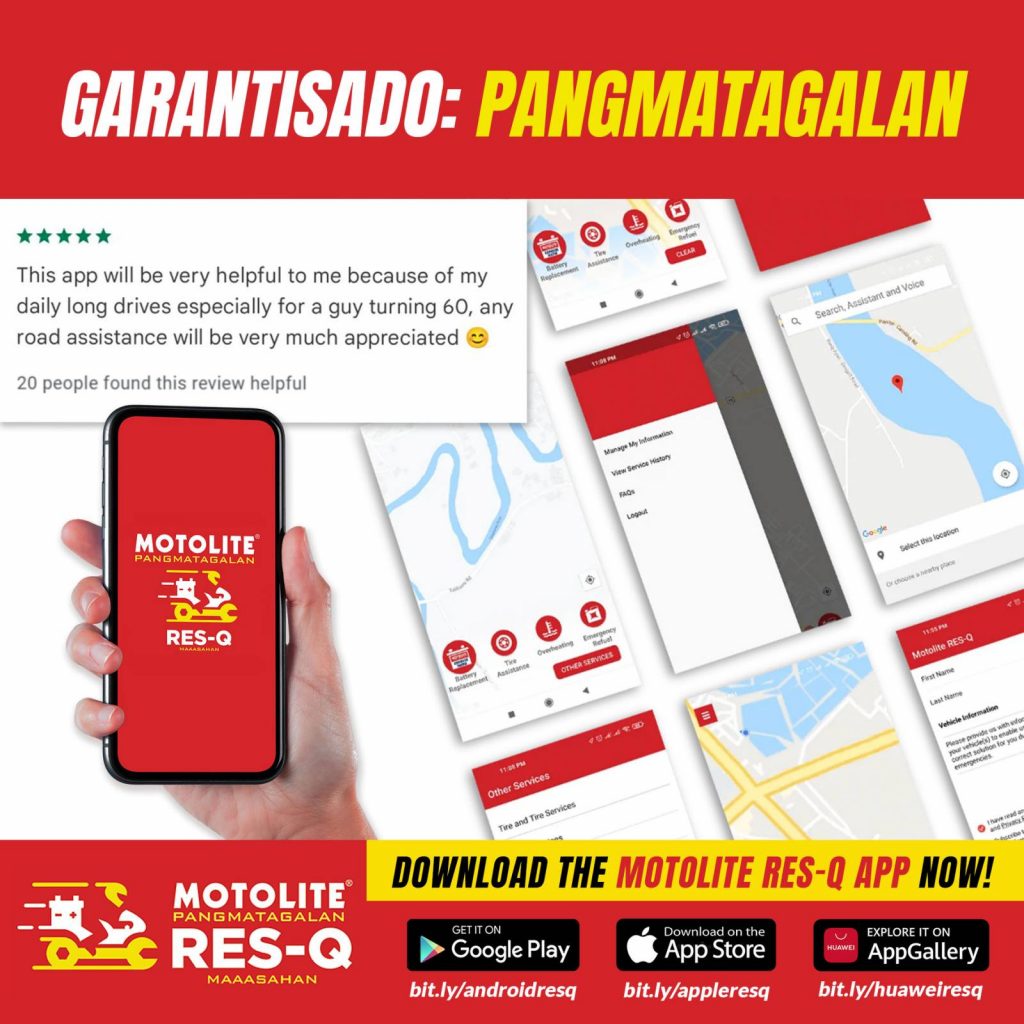 If you aren't using Motolite yet, consider the situation above and realize the value of having back-end support that you can call and run to when you need assistance 24/7, wherever you are in the Philippines. Having the peace of mind that someone's got your back is a premium worth having. Plus, it saves you from engaging with outlets that may lure you into changing your car battery brand.
DOESN'T HAVE THE MOTOLITE RES-Q APP? CALL EXPRESS HATID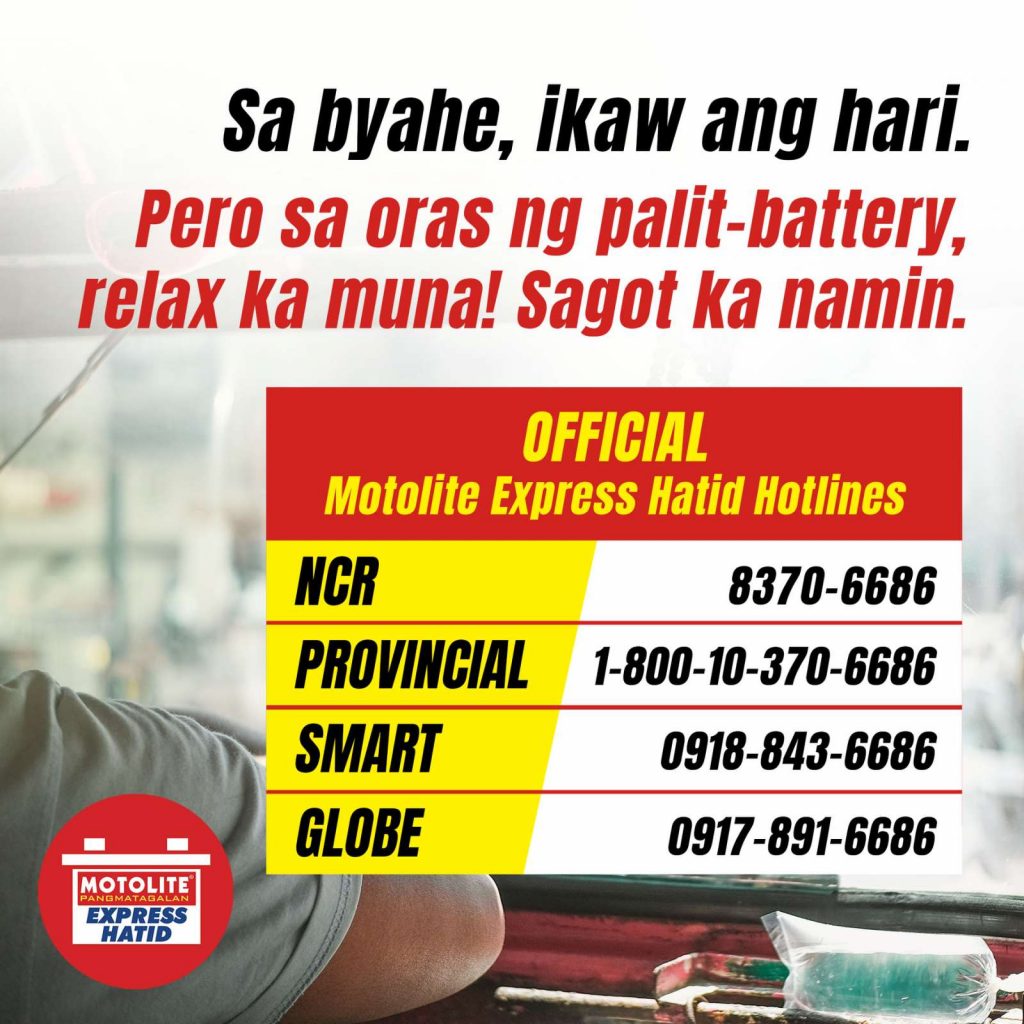 More than 97% of the country's population uses the internet, but for those who do not have access to it or are still on the side of doing the traditional, Motolite still has you covered. One of the staple offerings of Motolite is its 24/7 Express Hatid service. Imagine the ease of simply dialing a number to get yourself out of the road and back on the wheels in minutes. Motolite Express Hatid will take care of that by finding an outlet near you, arranging the delivery, and sending assistance to wherever you are, fast and easy.
Utilizing the Motolite Express Hatid service also prevents you from engaging with dubious outlets and businesses that only advertise the brand to lure you into availing of something else.
If you do not know whether you are engaging and doing business with accredited and verified Motolite outlets, ensure you have the Motolite Res-Q app installed on your mobile phone. You may also save the numbers below for future use. These are the fast, easy, and safe ways to get your Motolite car battery.