The National Electrification Administration (NEA) welcomes the recent appointment of former Lanao del Norte Representative Alipio Cirilo Badelles as new member to the Board of Administrators (BOA).
Administrator Edgardo Masongsong said Badelles' addition to the NEA Board will be of great help as the state-run agency continues to iron out several issues involving distressed electric cooperatives.
"We find in new NEA BOA member Badelles an added partner in addressing the problems of ailing electric cooperatives," Masongsong said.
"With him, we hope to achieve the President's desire to prioritize the aspirations of electricity consumers all over the country for a stable, reliable, responsive and cheap electricity service," the NEA chief added.
Badelles, whose appointment papers were signed by President Rodrigo Duterte on September 27, replaced Eugene Tan.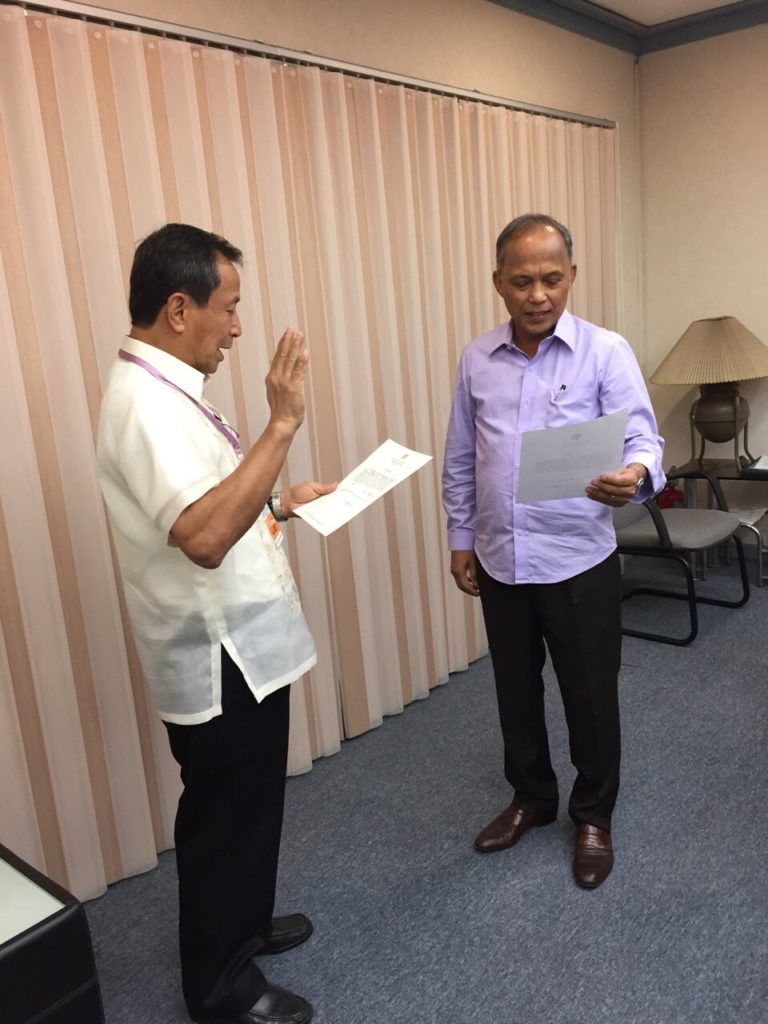 "It is more than a privilege in joining NEA which has done so much in rural electrification. I will do my share as a team player in NEA's goal of countryside development," the former congressman said.
A native of Iligan City, Badelles represented the first district of Lanao del Norte for three consecutive terms from 1998 to 2007. He also served as chairman of the House Comittee on Energy and co-chairman of the Joint Congressional Power Commission in the 12th and 13th Congress.
He was also assigned as Vice Consul of the Department of Foreign Affairs to Los Angeles, California from 1987 to 1990. Badelles obtained his law degree in 1973. He is married to Jennifer Lynn Andrada Badelles. They have two children and five grandchildren.