"It is the responsibility of the government to improve the welfare of its people, especially those who need it most."


This according to Quezon City Rep. Winnie Castelo, principal author of House Bill 6194 which seeks to provide free hospitalization for senior citizens.
"Senior citizens, because of their old age, are vulnerable to health risks and illnesses. This is further compounded by their decreased capacity to earn sufficient income that will cover their health and medical expenses as well as other living expenses," said Castelo.
"Senior citizens have contributed to nation-building and continue to contribute, even in their old age. Their participation in society should not be disregarded as they play an important role in its development. As such, it is important that the State take the necessary steps to address their concerns and give them proper care and attention," added Castelo.
House Bill 6194 seeks to provide free hospitalization to senior citizens to alleviate them of one of the biggest expenses that they might encounter in their lifetime. It recognizes the rights of senior citizens and accord full respect to them, particularly providing full support in the improvement of their health and well-being.
The senior citizens shall be entitled to the following: free medical and dental services, diagnostic and laboratory fees such as, but not limited to, x-rays, computerized tomography scans and blood tests, in all government facilities, subject to the guidelines to be issued by the DOH in coordination with the Philhealth.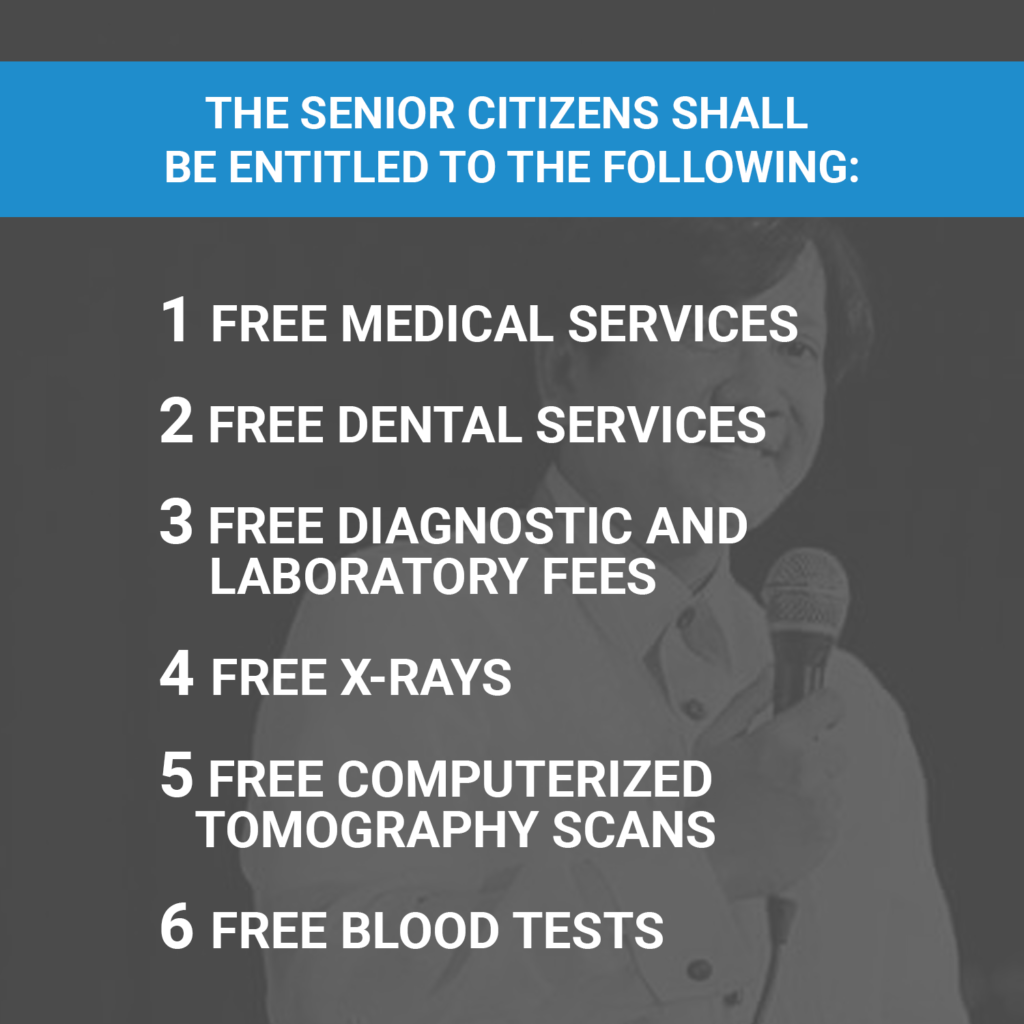 It also provides that hospitalization of senior citizens in government facilities for any illness that requires their hospitalization shall be completely free and without limit as to the number of days of allowable confinement for as long as there is a medical reason to remain in the facility as advised by the attending physician.