Have you ever been Res-Qed? Technology is meant to improve our ways of living by making things simpler and easier. Imagine the time when our concept of phones is confined to our households or in phone booths reminiscent of TARDISes — and not inside our pockets. Imagine how challenging it was then if your car suddenly breaks down in the middle of the road away from anything but trees and an empty road. If it was you, what would you do?
Luckily, we no longer have to worry about experiencing that horror. Modern advancements are continuously making it possible for us to have a life that is not only simple and easy but also safe from danger. So when you experience having a broken-down car in the most unfortunate of places, with the power of connectivity at your fingertips, you can save yourself from mishaps that may arise.
This is what's in the mind of the people behind Motolite's RES-Q app. In 2018, Motolite introduced a game-changing service for its customers and those who will eventually become its patrons. A super app that could get you out of trouble without you moving from wherever you are. An app that extends the service range of Motolite down to consumers' fingers. In just a few taps, the most frightening experience a driver could ever have can be taken care of without going to an actual store. Be it a car battery replacement, tire assistance, emergency refueling, or overheating, help will come to you wherever you are in the country.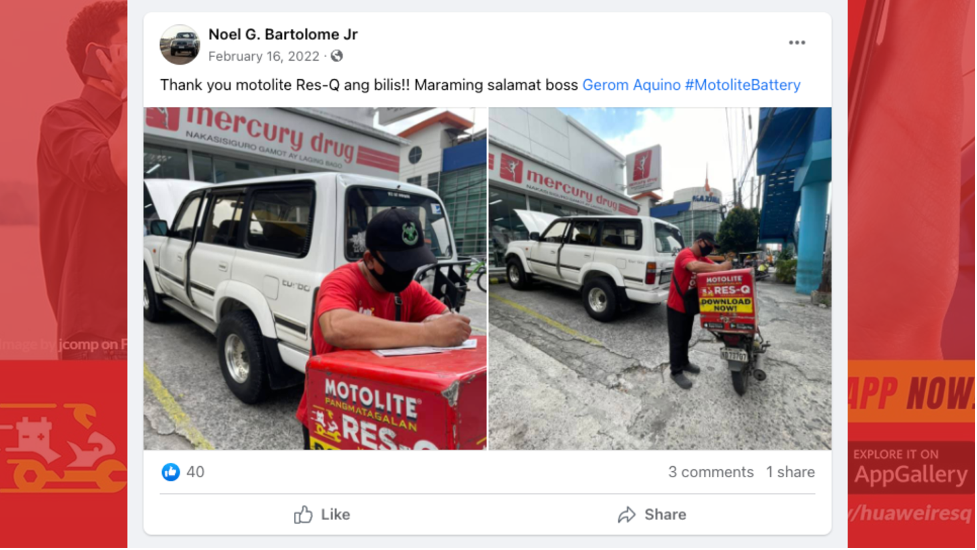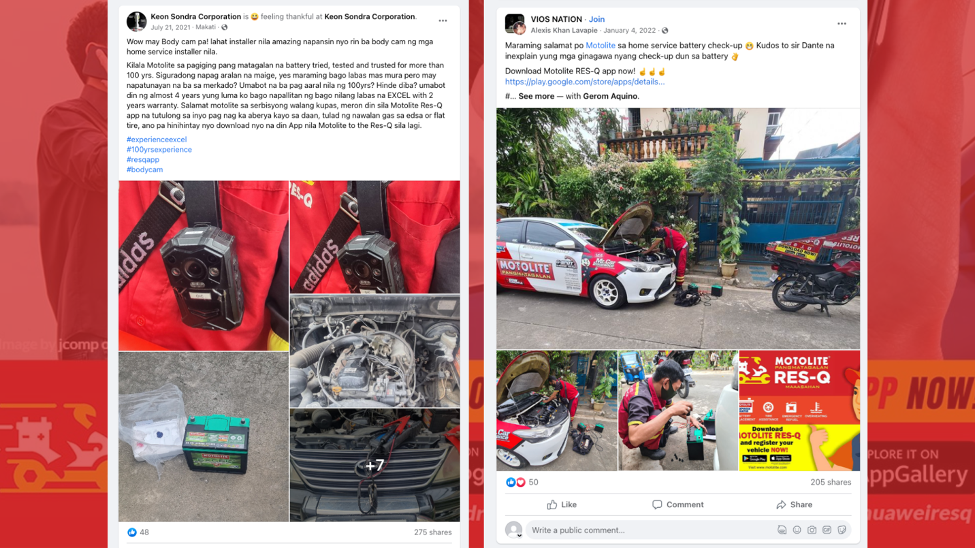 Getting RES-Qed by Motolite is not just plain service; it's reliability at its finest
Motolite RES-Q app does not only get things done, but most importantly, it saves lives. In the most unexpected moments, knowing where to ask for help is important. The 24/7 roadside assistance provided by the Motolite RES-Q app ensures that a stressful and inconvenient experience can be turned into a story of ease, simplicity, and reliability.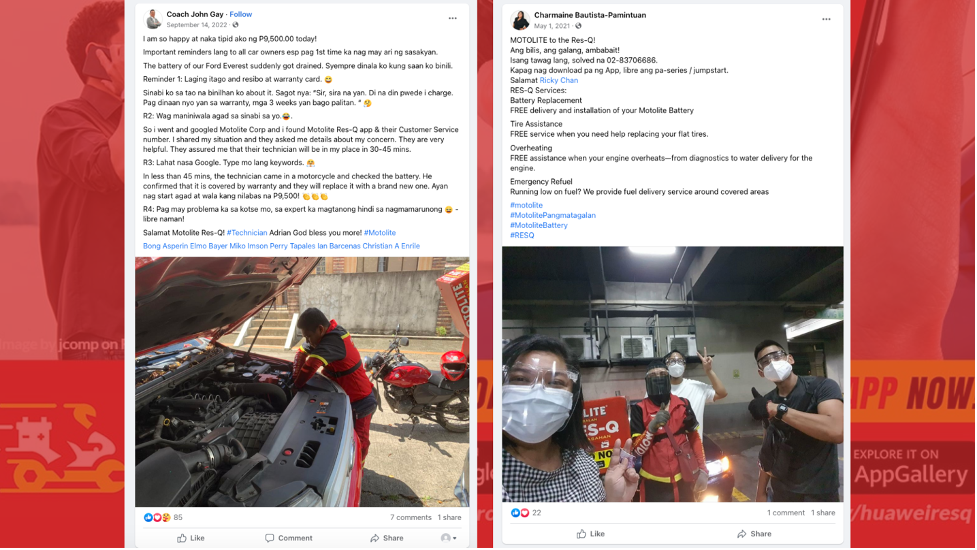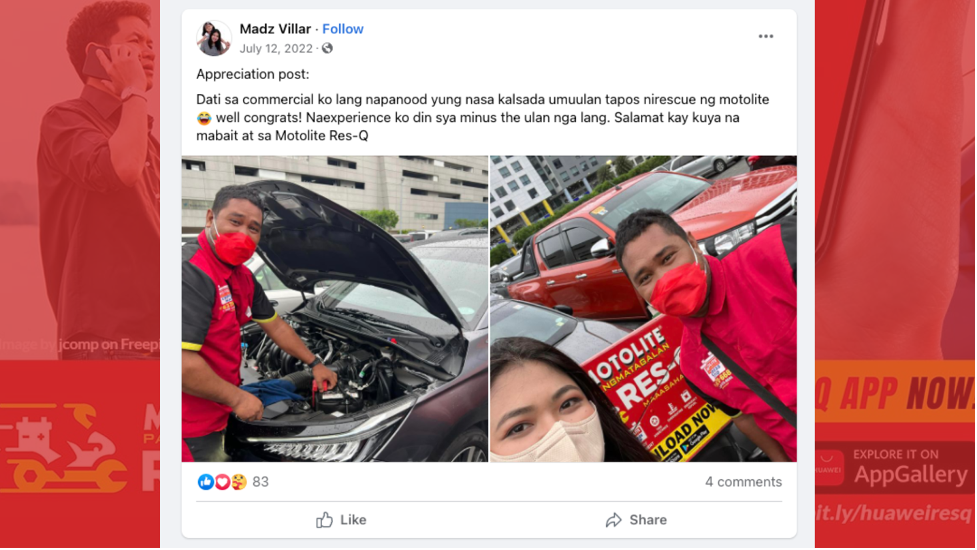 Part of delivering quality and reliable service includes providing easy access to such services. Just like anything else these days, using the Motolite RES-Q is easy. After downloading the app, you just have to register your vehicle, provide your details including your location, choose the service you need, and get RES-Qed!
With their commitment to providing products that are pangmatagalan, Motolite, a market leader, also ensures they cover all basis in terms of providing services within reach of anyone who needs roadside assistance. RES-Q is currently the only app in the country that provides such assistance to motorists.
Road safety should be everyone's concern. One way to keep yourself away from stressful situations is by having the RES-Q app installed on your mobile device. Do not forget also to complete your E-Warranty registration for swifter processing of your details. This way, Motolite Express Hatid, and Motolite dispatchers would have access to your warranty details — making the process a lot shorter and more efficient. But, if you are new to Motolite, now is the best time to hop on the quality service and reliability bus. Download the Motolite RES-Q app now before hitting the road!