Vaccinated yet? It is of utmost importance to get as much protection we can get especially with the rising cases of Omicron in other parts of the world and the recent reports about the local cases of the COVID-19 variant in the country.
One of the major goals of the country's vaccination drive is to achieve herd immunity. Initially set to 60% to 70%, it is now at 80% to 90% due to the Delta variant. This means that 80-90% of the population must recover from the COVID-19 or develop protective antibodies to halt the pandemic.
During the holiday season, the national government gave a green light for the administration of booster doses for all fully vaccinated adults. As of December 30, 2021, the Philippines sits at 45.3% of the population fully vaccinated. We are already halfway through the target for herd immunity, but with the recent threat of the Omicron variant, we need to ramp up on vaccinating the other half of the population.
Get vaccinated!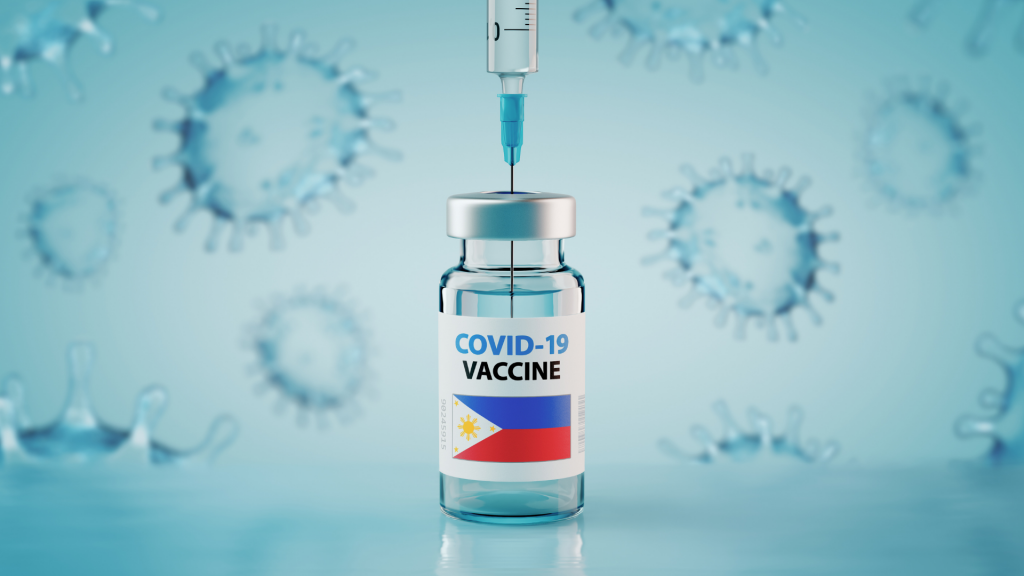 Before Christmas, the Department of Health announced the shortened interval for fully vaccinated adults to receive a booster shot. At least three months from the completion of a two-dose primary vaccine or two months from a single-dose vaccine.
Local government units continue their operations to get as many people vaccinated. Visit the official Facebook page of your LGU for updates and announcements.
If you are one of the 19 million fully vaccinated adult Filipinos, you are now eligible to receive the additional shot. See the table below for the Department of Health's schedule recommendations and vaccine combination: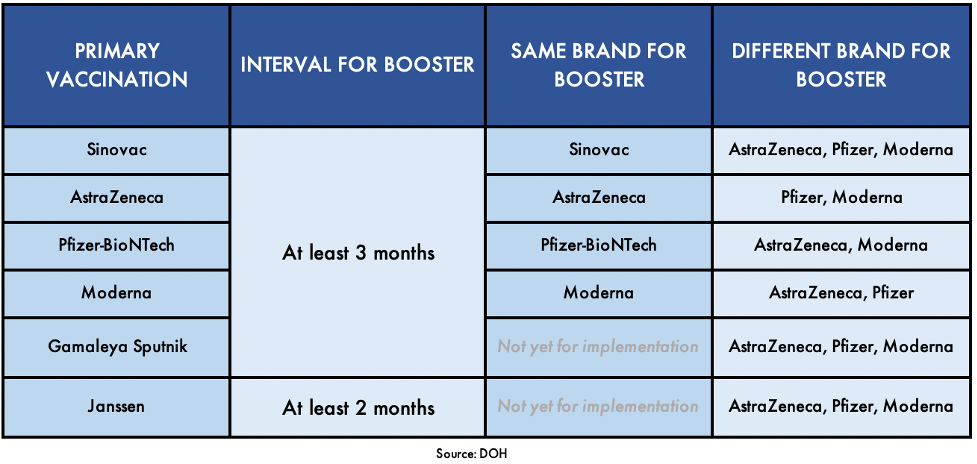 In the National Capital Region, Metro Manila mayors "approved in principle" to restrict unvaccinated individuals from entering public establishments. The ruling came after the DOH reported at least 85% of the current cases in the region are unvaccinated.
As we embark on a new year, may we take our health off the backseat and focus on protecting ourselves. When you protect yourself, you protect the people around you. Get vaccinated—it's free. Getting sick isn't.