Senate President Koko Pimentel III called on the Department of Health (DOH) to not just ask for a refund on unused vaccines, but for the cost of the entire contract.
Pimentel's statement came on the heels of DOH's announcement that it has issued demand letters asking Sanofi to refund the P1.4-billion cost of the vaccines that remain unused and to conduct serotesting of the children who were given Dengvaxia.
"All the vaccines were defective from the very beginning. Therefore, under our laws, we should demand the whole P3.5-billion we paid them and not just part of it," the senate chief said.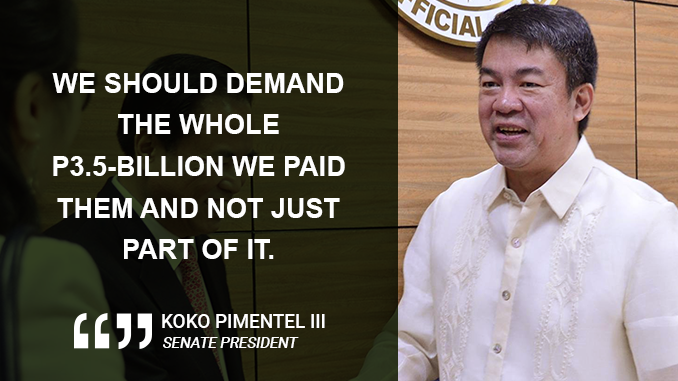 "The Civil Code says you can have a defective product replaced or refunded. Since there is no possible replacement for the vaccine, refund is the only option," the senate head stressed.
Pimentel also noted that even if Sanofi pays the full amount, it still does not release them from any liabilities that may arise from putting more than 800,000 children at risk.
The Philippines was the first country in Asia to approve the use of the vaccine in December 2015.
The government bought these vaccines intended for public schoolchildren in areas with high incidences of dengue, in a program that began on April 2016.
In November 2017, Sanofi, the manufacturer, released a statement saying that the vaccine increases risks of contracting severe dengue for those who have never been infected with the dreaded disease.
The Senate is currently probing the procurement of Dengvaxia through its Blue Ribbon Committee.