Summer 2017 is about to arrive! Now before all reservations get fully-booked and before considering the usual go-to places like Boracay and Palawan, why not try the paradise up north of Luzon? Try Hannah's Beach Resort and Convention Center located at Balaoi in Pagudpud, Ilocos Norte.
You have two options to go there, either through a 45-minute plane ride from Manila to Laoag then a short bus ride to Balaoi or if you are a fan of long road-trips, then bond with your friends in your car as you travel 10 hours going to Pagudpud.
1. 
Have a great morning and witness this Blue Lagoon!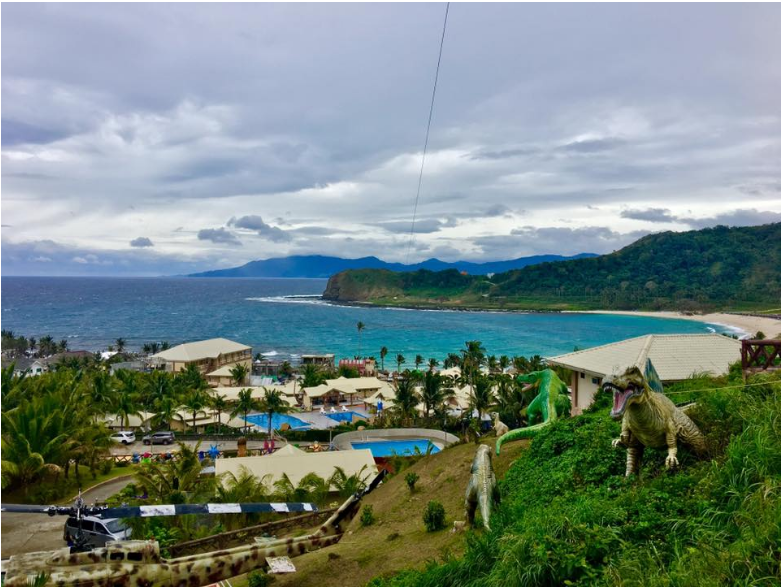 Don't worry, those dinosaurs aren't real but good enough for your selfies right? Seriously, who wouldn't flash a smile as bright as the morning sun with this kind of view from your room?
2. Swim in a Palayok Pool!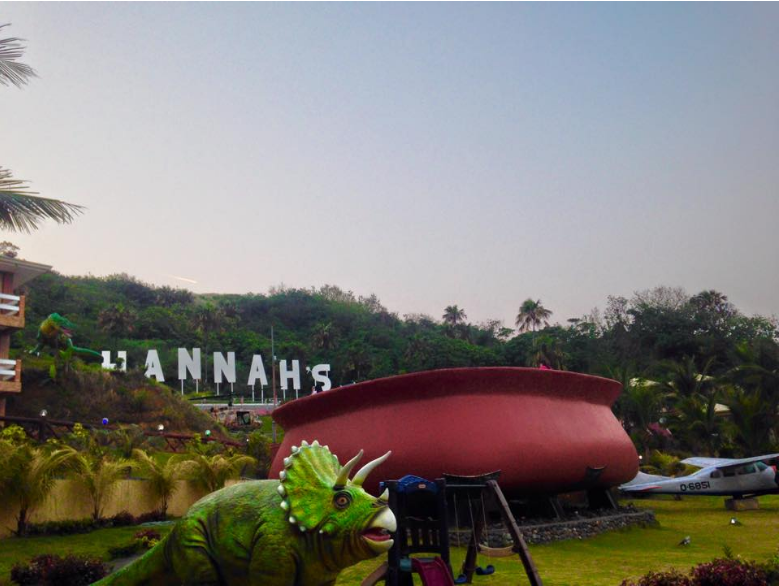 If you feel like swimming in a pool, why not try doing it in a Palayok or pot pool? I assure you though that you won't end up being a Bulalo, but isn't this a unique way to swim with your family and friends? And, yes, it's still guarded by those dinosaurs and that a la Hollywood sign of Hannah's.
3. 
Rest well like a true royalty in the new Premium Suites building, secured by some Egyptian guards!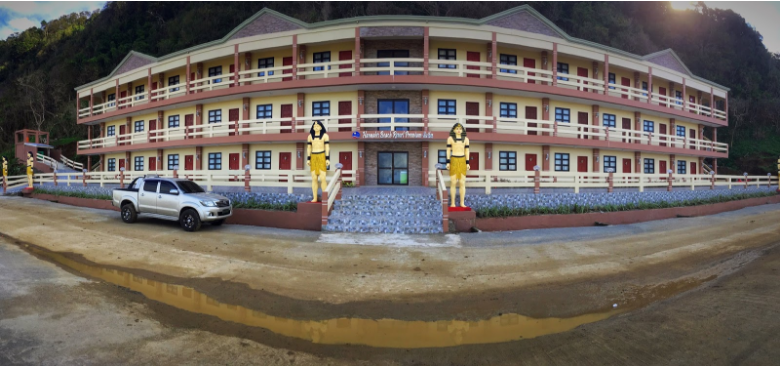 The resort actually has a long list of options for your accommodations, from the Deluxe Villas by the mountainside or with an ocean view, to affordable dormitories, Family & Executive Suites, Superior and Ocean View Rooms, Ocean View Premium Suites, Presidential Suites, and the Blue Lagoon Tower. Just recently, the resort opened its new Premium Suites Building with 36 rooms.
4. 
Take a selfie with Obama and the Statue of Liberty!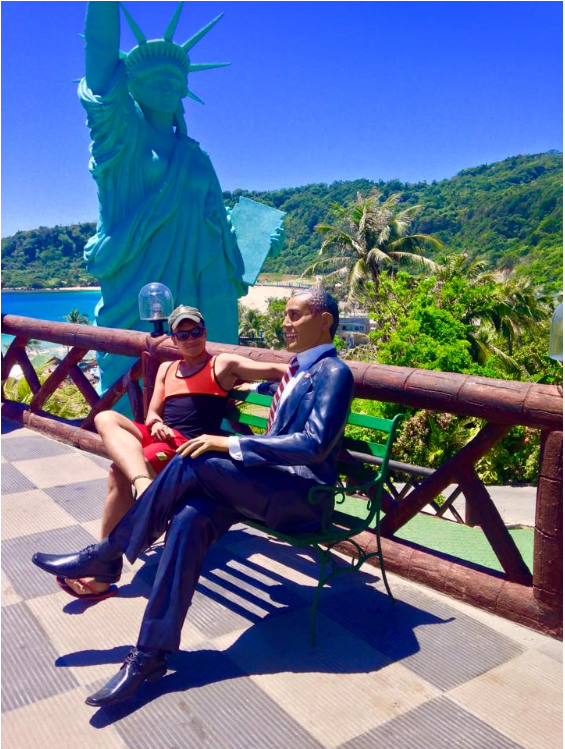 Colonel Ricardo Nolasco (Rtd.), who owns the resort, has a pretty colorful and fun imagination. Different popular destinations, famous characters, and even this charismatic Obama are placed in different locations of the resort. The kids will definitely love this!
5. 
Practice your firing skills at the Maira-ira Firing Range of the resort!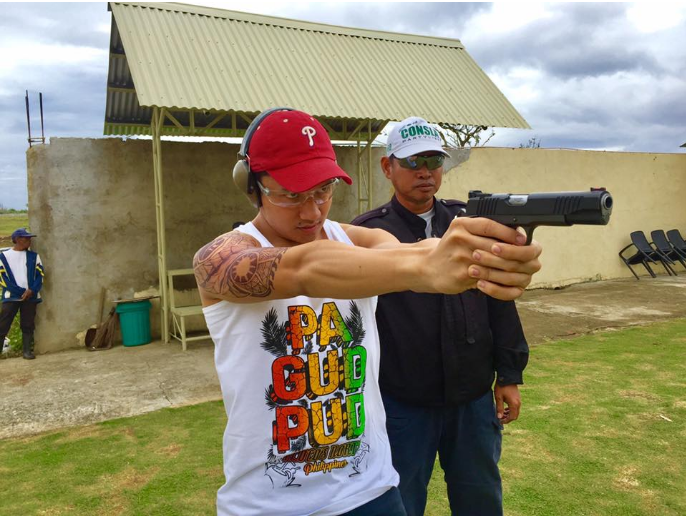 If you have dreams of becoming an action star, then this is the perfect spot for you. They have very, very patient instructors and you will learn all the basics on how to hold and shoot a gun. Of course, everyone should really be careful when holding a gun.
6. 
Roam around the beachfront while riding an ATV!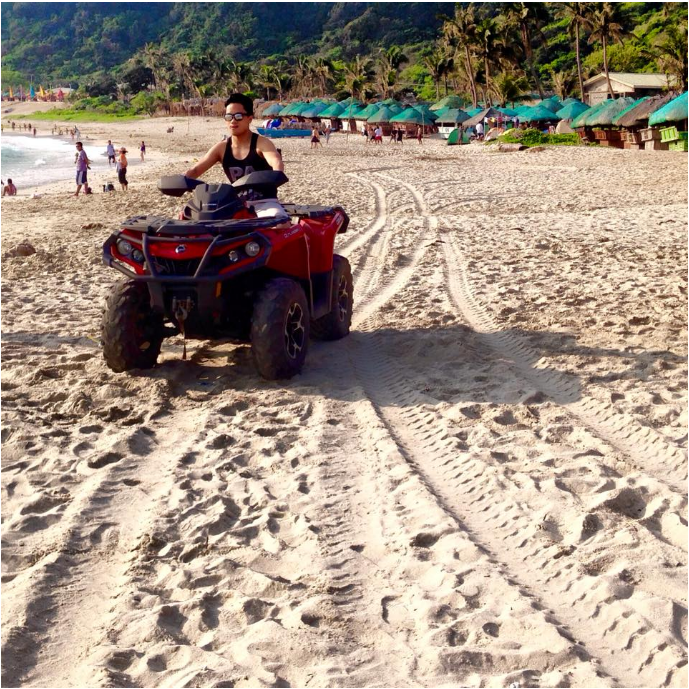 This all-terrain vehicle (ATV) allows you to drive on smooth or rough roads. You can roam at the beachfront and climb up the highlands using this ATV. Unlike this picture though (lol, that's me), make sure to always wear a helmet!
7. 
Get some Henna Tatoo at Hannah's!
To get a complete beach vacation experience, why not pretend to be a local of "Moana" and get some Polynesian-design henna tattoos? You can also request to incorporate some of your own designs with the artist's on-the-spot (yup, he's that creative) designs.
8. 
Star in your own version of "Fast & Furious", Pagudpud edition, using a Jet Ski of course!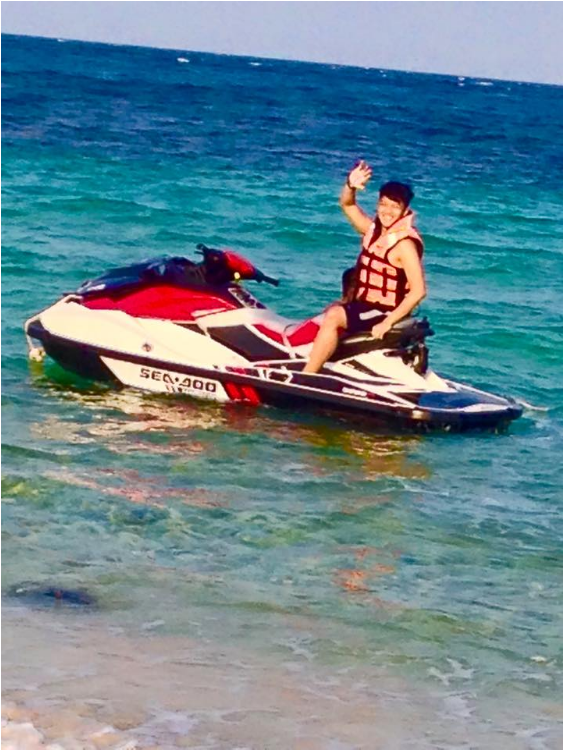 If you're a fan of fast-moving cars, why not do it on water? Try the resort's Jet Ski and explore around the Blue Lagoon like a true boss. Of course, just to be safe, wear a life jacket.
9. 
Fly like Superman using the longest Zipline above water in the world!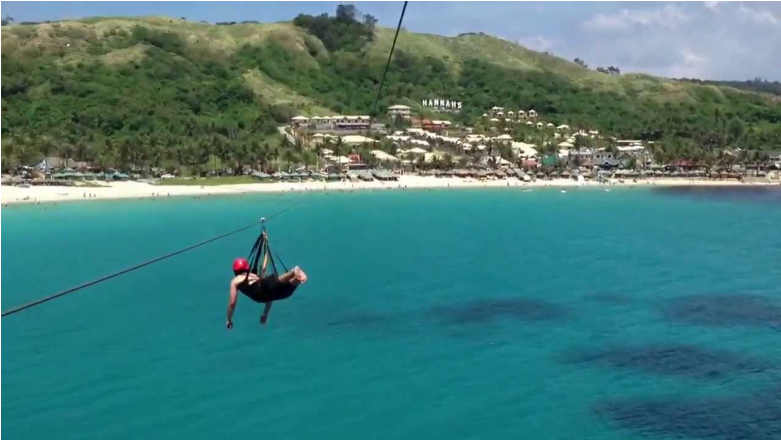 If you want to have the perfect bird's eye view of the resort, then better sign-up at the Zipline of Hannah's Beach Resort. It currently holds the world record of being the "longest zipline above water!" Be brave enough and try this one. You will definitely say that indeed it is really more fun in the Philippines!
Or ever thought of surprising your loved one with this kind of proposal?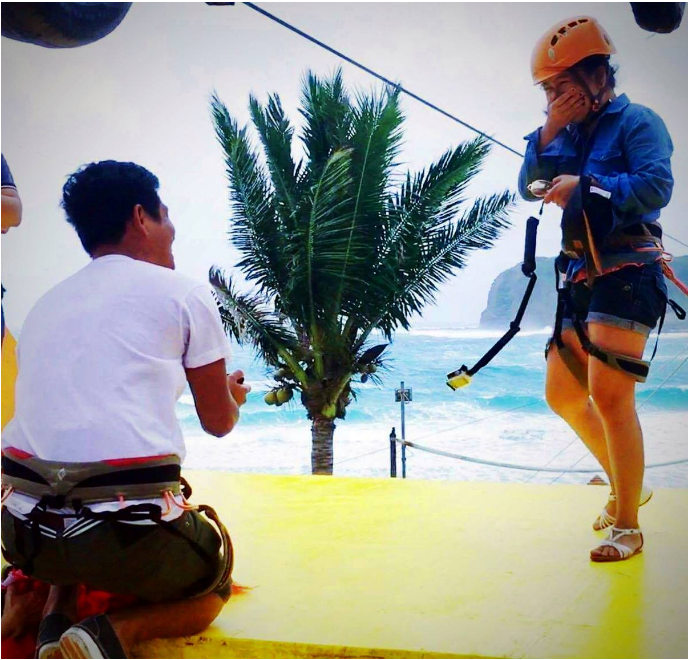 Or if you're romantic enough, why not propose to your loved one in this resort like this kind of surprise that this dude presented to his fiance. Congratulations!
10. 
Because beauty meets beauty at Hannah's Beach Resort!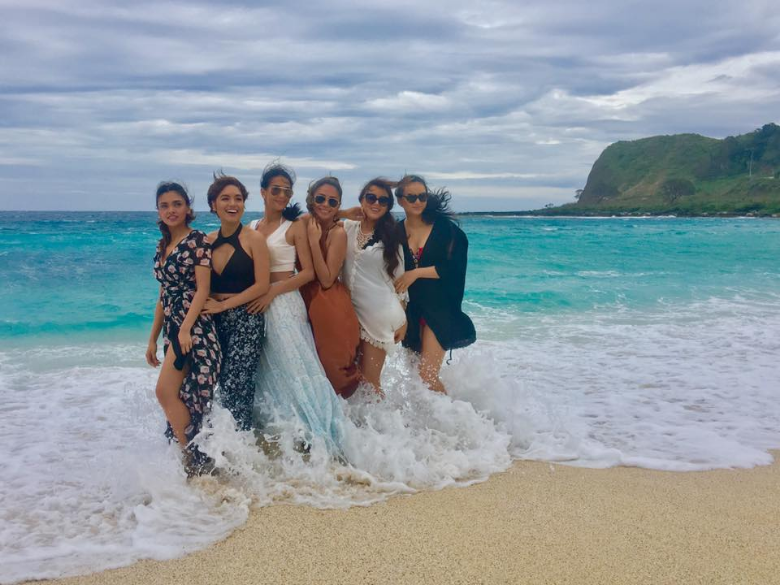 Lastly, what more can I say to convince you and try out Hannah's Beach Resort and Convention Center in Pagudpud, Ilocos Norte? Maybe these international title-holder beauty queens will do? So what are you waiting for? Spend your summer with the whole gang at Hannah's and experience why these Queens prefer to stay here in the north.