Have you ever wished to be forever young? Have you ever dreamt of becoming the next commercial model of a beauty product? Have you ever felt that you just wanted to have a smooth, vibrant and younger-looking skin for your crush to notice you?
Recently, I have read a lot of posts and comments of several beauty junkies sharing their own skin care routines on a Facebook beauty group with more than 80,000 members. Based on the comment section, Korean and Japanese stores always run out of stocks of beauty gels, masks, toners and essences. It came to a point that these stores implement a "one person, one product policy", since some of the buyers hoard various skin care products and sell it online for a more expensive price. This just goes to show how the sales of Philippine-based Korean and Japanese stores have skyrocketed due to the K-beauty and Jap-beauty craze.
I think this craze began when Korean drama infiltrated the country. Kdrama fans have noticed how beautiful the skin of Korean actresses and idols are – smooth, supple, and radiant. I am pretty sure that you would have a difficult time to come across a Korean woman who does not have a beautiful and flawless skin.
Dying to know what their secrets are? Well, it is because Koreans are very conscious about how they look. They view beauty as an investment – worthy not only of their money, but also of the time and effort spent on doing the various steps on their daily skin care routine.
So, now, how do we start taking extra care of our skin? Let us borrow the beauty hacks of our SoKor and Jap idols. Here is a detailed guide to the Asian skin care regimen.

1 Make-up Remover and Oil Cleanser
Many of us just use make-up removers to get rid of the mascara, foundation and cheek blush on our face. But this product would not suffice to totally remove all the make-up residues. Grab an oil cleanser and start your skin care 101 with this product. Add lukewarm water to emulsify the cleanser. Massage it thoroughly on your face then rinse it off after a few minutes. Oil cleansers are known to draw out bacteria and sebum without drying out the skin.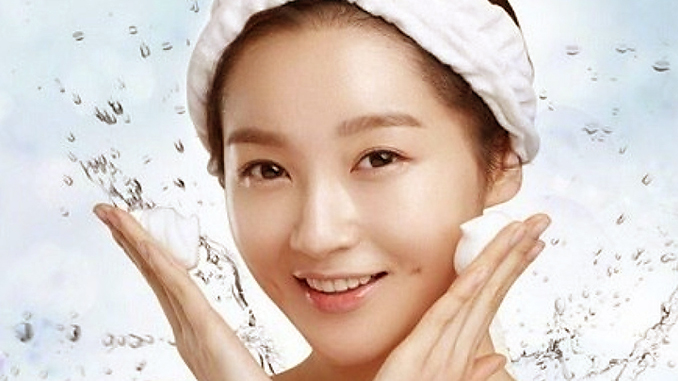 2 Water-based Cleanser
Korean women firmly believe that double cleansing removes skin impurities. Proper and deep cleansing makes the skin glowing and blemish-free. Gently massage the cleanser in a circular motion and thoroughly rinse it off with water.

3 Exfoliator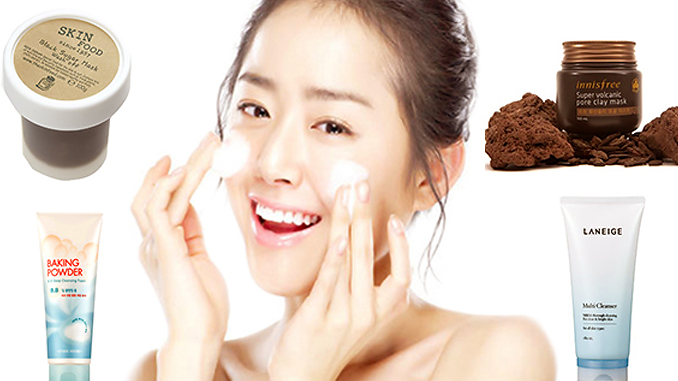 This step is actually optional. You will just be including this on your routine for at least once or twice a week. Please take note that too much exfoliation may cause irritation to sensitive skin. Using exfoliators once in a while can eliminate dead skin cells on your face. Apply it on your face down to your neck and massage it for a couple of minutes for a smooth finish.
4 Toner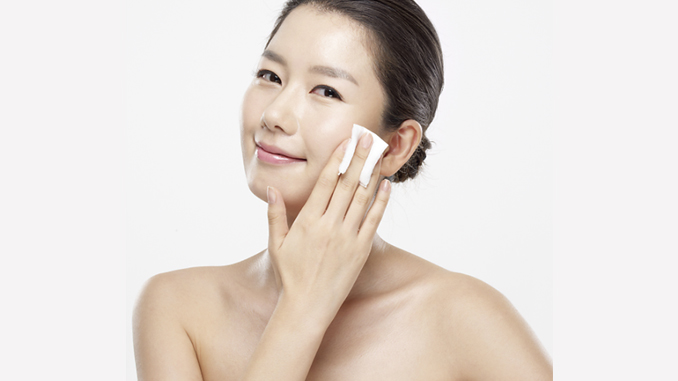 In order to balance the skin's pH level, it is a must to apply a toner to leave the skin healthy and hydrated. Toners are also known to prepare your skin for further absorption of the next products that will be applied. Just put a small amount on a cotton and gently swipe it all over your face. Remember, when buying a toner, make sure to check the ingredients first. You can find alcohol-free toners in Korean and Japanese stores located in different malls nationwide.

5 Essence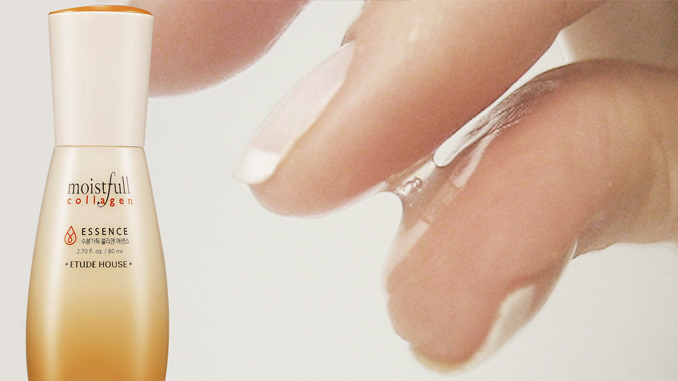 What is an essence? How does it differ from a serum? Compared to serum, essence is less concentrated and more lightweight. After toning your face, add an essence to increase the level of hydration of your skin. Essence application is actually considered as a very important part of the skin care routine, next to the double cleansing phase. It repairs and nourishes the skin and renews skin cells that delays the aging process, leaving the skin firm and elastic. With religious application, it can also brighten and improve your skin complexion.
6 Serum/Ampoule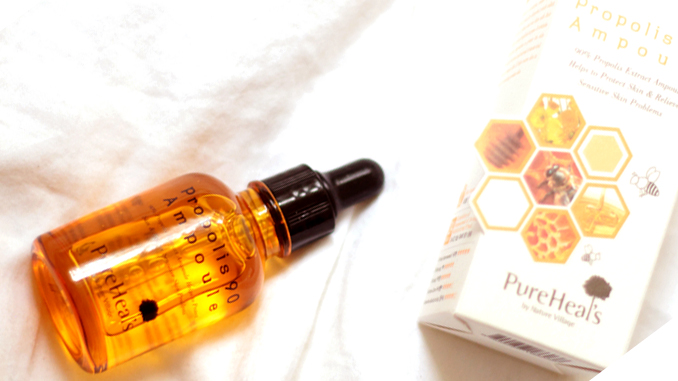 You can apply either serum or ampoule on your face to target the problematic areas you are most worried about. These two are considered as treatments that address impurities on your skin. Serum contains an active formulation that prevents fine lines, wrinkles and dark spots. While ampoule, on the other hand, is packed with potent ingredients that deeply nourishes and hydrates the skin. A few drops of ampoule can rejuvenate damaged and dull skin and help fight potential aging problems.
7 Face Masks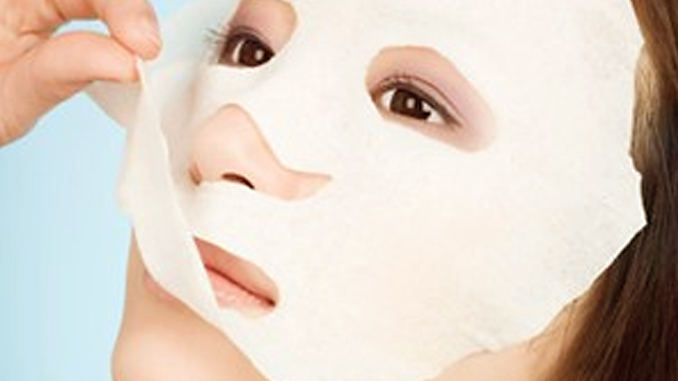 Purchasing a sheet mask is as common as eating noodles in South Korea. SoKor women's favorite skin care beauty product is definitely the sheet face masks! Sheet masks are usually applied before bed time for just 15-20 minutes. These face masks are packed with powerful ingredients that provide thorough skin hydration and nourishment. Personally, I recommend charcoal sheet masks that impart maximum skin treatment and exfoliation. For best results, use it twice or thrice a week.
8 Eye cream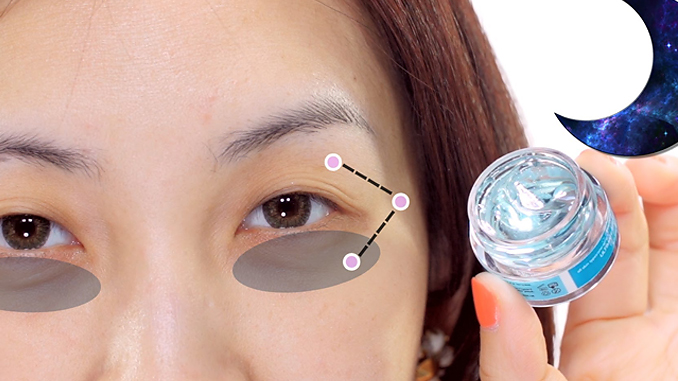 The skin on the eye area has a very thin layer. There are no sebaceous glands that produce natural oils. Thus, it should be given extra attention. Use an eye cream every night to keep the eye area protected and well-hydrated. Make sure to look for creams with key ingredients that can also reduce the dark spots and puffiness of the eyes.
9 Moisturizer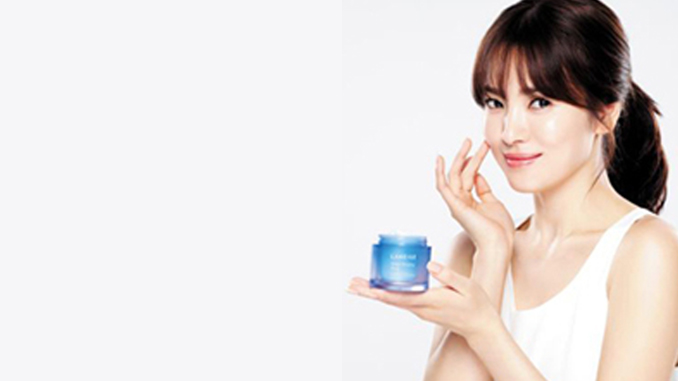 Sleeping without applying a moisturizer on your face is a big no-no! Spread a light layer of moisturizer to soothe your tired and dull skin after the long work and travel hours. Moisturizers come in different forms – gel, lotion, cream and emulsion. Based on my personal skin care experience, moisturizing gels work best for me. These gels are made from natural plant-based and animal-based ingredients. Try aloe vera or snail oil gel to make your skin look vibrant and dewy!

10 Sunscreen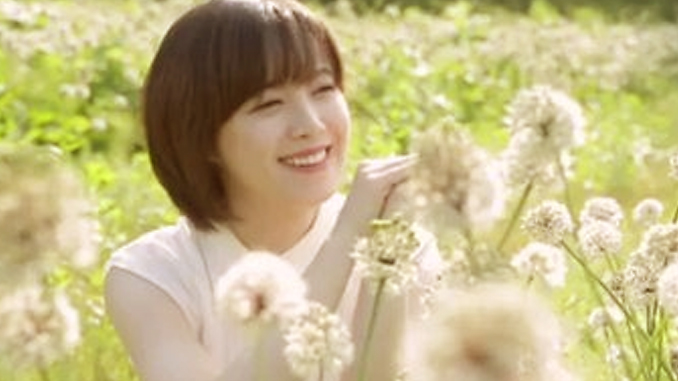 Protect your skin from harmful UV rays to prevent premature aging and skin-related diseases. Do not forget to apply it before stepping out of your house. Better be safe than sorry!
Share this article: