Senator Loren Legarda said that the goal of the Paris Agreement to limit global warming to well below 2°C and possibly not more than 1.5°C is crucial in ensuring human survival, thus, the need for urgent action from developed and developing countries alike.
Speaking at the Multi-Stakeholder Consultation for the Nationally Determined Contributions (NDC) Sectoral Targets, Legarda stressed the importance of taking climate action and said that the Philippines' NDC should reflect mitigation as a function of adaptation.
"Our goal is to limit warming to 1.5°C. Whether or not a vulnerable developing country like the Philippines can significantly contribute to achieving that goal in terms of greenhouse gas emissions (GHG) reduction is not the issue. This has been said many times, our GHG emission is very minute at less than one percent. Even if we become 100% carbon-neutral, it would not change the Earth's landscape. But we must do so to survive and thrive," the veteran legislator said.
The seasoned lawmaker, Chair of the Senate Committees on Climate Change, Finance and Foreign Relations, said that pursuing a development path consistent with 1.5°C would not only protect the people and the environment, but will also spur economic growth.
The Low Carbon Monitor Report 2016 states that with policies attuned to the 1.5°C goal, climate change damages would be substantially lower. For the Philippines, it will avoid 0.4% of losses to annual GDP growth by the year 2040.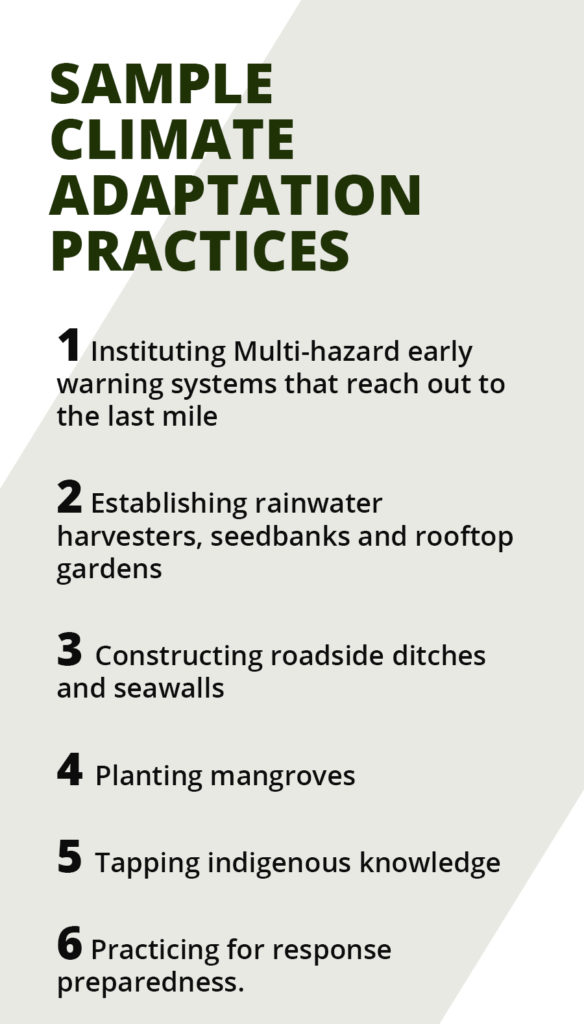 Moreover, low-emission power generation and renewable energy produce the greatest number of jobs per megawatt, far more than carbon intensive energy systems. By aiming for 1.5 degrees instead of 2 degrees, and investing more in energy efficiency and renewable energy, we can create almost 70% more jobs as early as 2030.
The lady senator said that as a Party to the Paris Agreement, the Philippines can tap the 100 billion dollars Green Climate Fund.
"The implementation of our NDC is contingent on financial support. We can tap billions from public and private funds, but we can only do so if the plans we develop are truly responsive to the scale of the impacts of the climate crisis in our communities," she said.
Legarda also enumerated examples of climate adaptation practices such as multi-hazard early warning systems that reach out to the last mile, establishing rainwater harvesters, seedbanks and rooftop gardens, constructing roadside ditches and seawalls, planting mangroves, tapping indigenous knowledge, and practicing for response preparedness.
"The situation we are in requires urgent, massive, and effective action. We all need to be involved and work together. Survive and thrive–this is our collective goal. Nothing more. And certainly nothing less," she concluded.