With the supply of clean water and proper wastewater management becoming growing concerns in many parts of the country, a series of round table discussions (RTDs) are being organized in key areas in Luzon, Visayas, and Mindanao to consult local government unit (LGU) officials, local water district (LWD) executives, and other stakeholders to better understand and define the role of LGUs in local water resources management and development.
The series of consultations, dubbed "Local Development means Local Involvement: The Role of LGUs in Water and Wastewater Management," will kick off on August 15 at the Oriental Hotel in Legazpi City. The convenors of the project include the Philippine Water Partnership (PWP), the National Water Resources Board (NWRB), the League of Cities of the Philippines (LCP), the League of Municipalities of the Philippines (LMP), and ISTRATEHIYA.
Expected to participate in the inaugural consultations are Legazpi City Mayor Noel Rosal and mayors and representatives from 44 municipalities located in Bicol's six provinces—Albay, Camarines Norte, Camarines Sur, Catanduanes, Masbate, and Sorsogon. Key LWD executives from the region have also confirmed their participation in the activity.
PWP Chairperson Nathaniel Santos said that the consultations are part of efforts to better understand and define the roles of LGUs in local water resources management and development.
"Our water resources are finite while the demand for clean water is expected to increase as our population grows," said Santos.
"Given this, local governments, local water districts, and the private sector have to sit down and plot out strategies so that we can ensure that clean water comes out of the faucets of our consumers in the provinces, and that wastewater is properly managed as mandated by law," explained the lawyer.
According to data from the NWRB, the freshwater resources in the Philippines totals around 149.5 billion cubic meters per year. On the other hand, Philippine consumption, according to data from by the World Bank, is estimated at 81.6 billion cubic meters annually.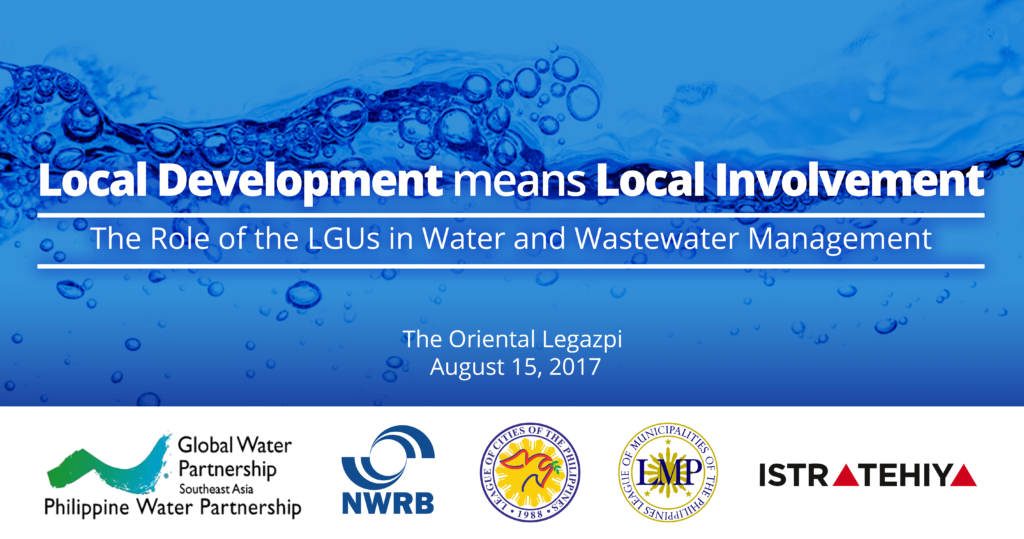 "While at present there appears to be a comfortable gap between water demand and available freshwater supplies, that gap is going to decrease as consumer demand grows because of population growth and regional economic development," explained the PWP Chair.
"As towns prosper, water needs will grow—and I believe we can already see this happening in booming areas like Bicol," he added.
According to Santos, "water management has been discussed at the national and river basin levels, but there has been little discussion on how LGUs should be involved."
"They should play a critical role in water management because their constituents are the most affected by water management decisions. "
"At the end of these discussions, we hope that the insights gathered from LGUs during the series of RTDs will provide national government policy makers and development planners with an understanding of the current situation at the local level, so that they can formulate appropriate measures to address identified gaps, issues, and challenges," said Santos.
PWP is a non-government organization affiliated with the Global Water Partnership, which assists the government and provides a neutral venue for discussions on integrated water resources management.
Water distribution in majority of the country is dependent on separate LWDs, each with their own respective plans, regulations, and policies. Private investors who want to partner with these LWDs have to work with LWDs and LGUs to develop water supply projects to serve local communities. The present setup requires coordination with around 30 government agencies.