Slicked back hair and man buns are the latest hairstyles that men have persistently pulled off for the last four years. Some men achieve this look by keeping the sides short and clean, and the quiff (a piece of hair that can be brushed up to the crown or back of the head), long enough for styling.
But for those dealing with hair loss or a receding hairline, this hairdo may be quite impossible to don. Or so we thought.
Gentlemen, say hello to Quiff & Co, a brand that creates waterproof and durable hair pieces that look like real hair.
The young British couple, Ant and Stevie, started Quiff & Co when they invented a glue-on toupee that will give a solution to the endless search of their family and friends for hair growth medications, surgeries and ointments which actually failed to give them the perfect hair. Stevie was also experiencing hair loss when he was just 16 years old but the quiff toupee solved his problem.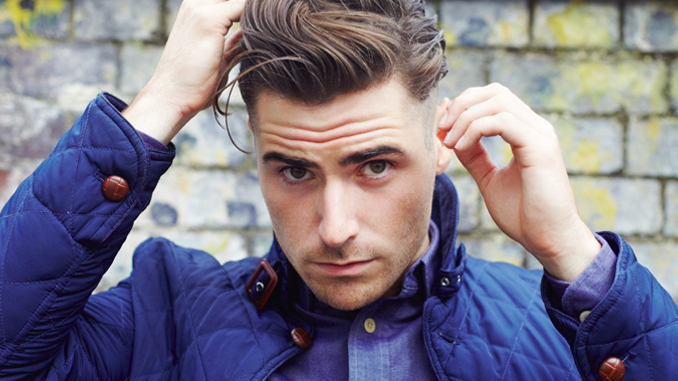 The toupee can be ordered on their website. There are two design options: 'Hair Only' which works from a standard size and shape for the hair but takes into account your measurements, and 'Perfect Fit' which designs hair based on a template that can be created during online consultations. Sad to say, Quiff & Co is fully booked for the next eight (8) months. On the bright side, both options allow hair color, texture, density and wave to be customizable so 'Hair Only' is a good choice (plus, it's way cheaper).
Quiff & Co hairpieces are hand-sewn and made from thousands of real human hair strands. A small amount of glue is just needed to put them on. Like normal hair, you can wash, comb and apply hair products for styling (but only lightweight water based gels and sprays). They are tightly secured in place even during high levels of activity such as swimming and other sports. Glues used are safe and easy on the scalp, giving a feeling of having natural hair.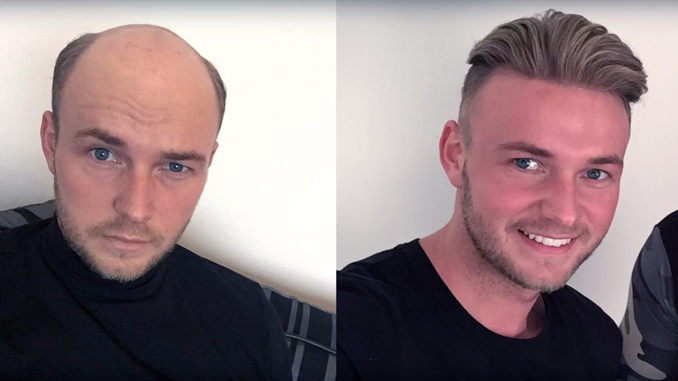 All designs can last for 4-6 months before another is needed. Unlike wigs, they can be worn up to six (6) weeks at a time depending on one's lifestyle. It is recommended, however, to remove them every 3-4 weeks for grooming, application of conditioning spray and replacement of adhesive.
Watch the Quiff & Co transformation in this life-changing video.