Apart from our undying love for Karaoke and basketball, one more thing that Pinoys would never say no to is cheap food. In this economy, anything we buy that offers savings is something we should not pass up.  Thanks to #Foodtok, Pinoys' creative quirks become even more evident. From food innovation to catchy food stall names, Pinoy cheap food covers both the needs of our tummies and the painfully needed dose of laughter.
Consider Metro Manila as a huge marketplace for anything you can think of buying. Food is one of the main guns of Filipino camaraderie and hospitality. Apart from our love for eating, we also love sharing. And because sharing is caring, we are sharing with you some of the places you can go to for great Pinoy food that costs less than 150 pesos. Get your phones for some snaps, because you might go viral with these!
New Po Heng Lumpia House (新寶興美食)
Binondo is one of the most popular places for food crawls. Apart from being the oldest Chinatown in the world, Binondo's rich history and iconic streets offer exquisite gastronomical experiences. One particular food joint you should never miss going to is the Chinese Lumpia offering of the New Po Heng Lumpia House.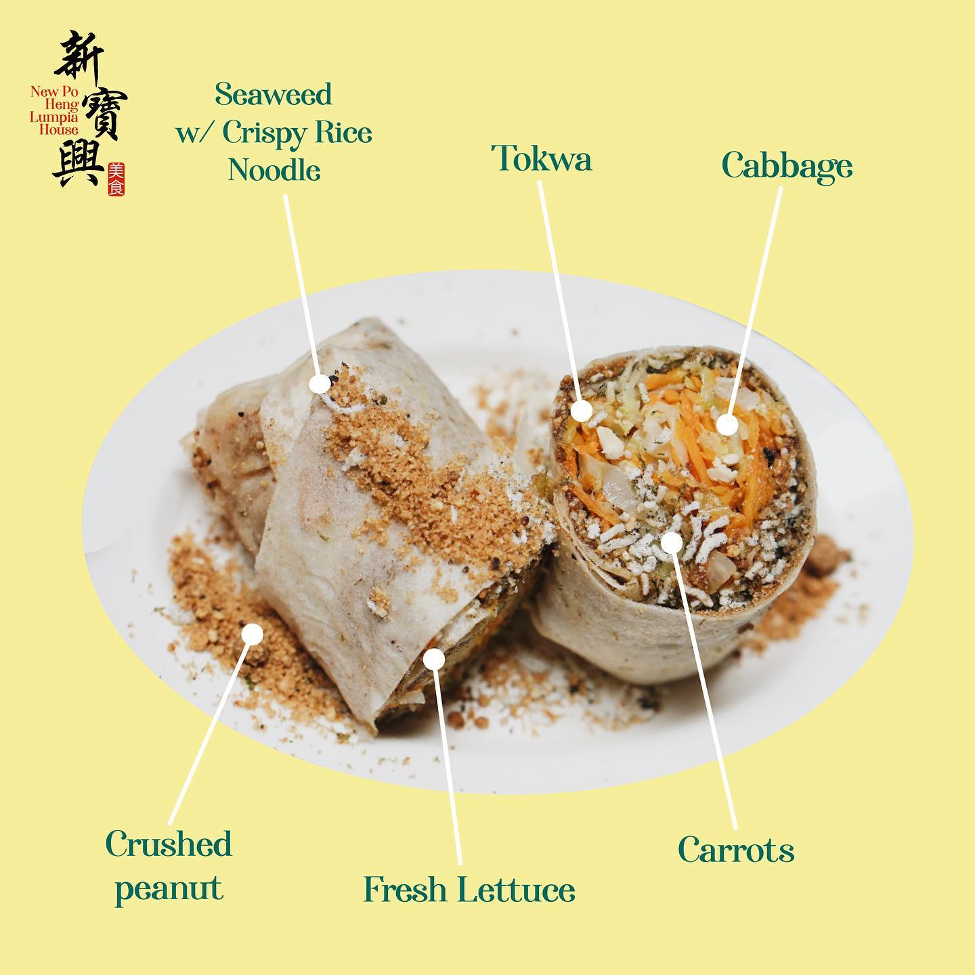 Established in 1985, whether or not you are new to the streets of Binondo, you can look for the stall quickly. As you turn left to Carvajal Street from Quintin Paredes Road, you will immediately see people lining up to get a taste of New Po Heng Lumpia House's specialty. For only 95 pesos, you would be surprised by what's inside this best-selling fresh lumpia. Oh, don't forget to take some dreamy snaps with the murals around while waiting for your turn!
Señor Birria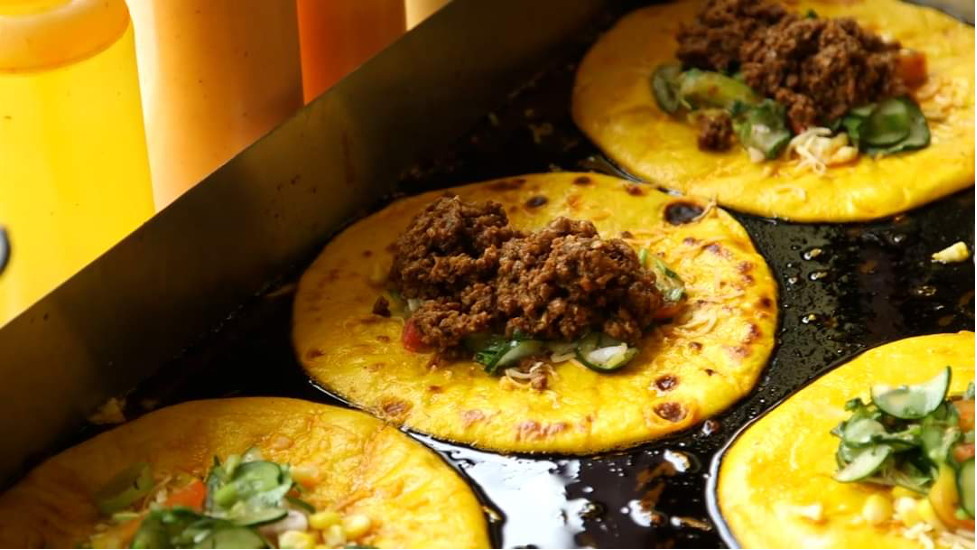 Thinking of riding the TikTok food trend? Señor Birria in Tondo can be your entry ticket! Located on Dagupan Street, just a few blocks away from Divisoria, this place is always flocked by people from different walks of life. Their reason? Señor Birria's Buy 1 Take 1 Beef Birria — claimed by many as one of the best Beff Birrias in town. For 119 pesos, you will already have a taste of this Mexican dish. Don't forget to take some snaps with this rockstar food.
Pastora Special Palabok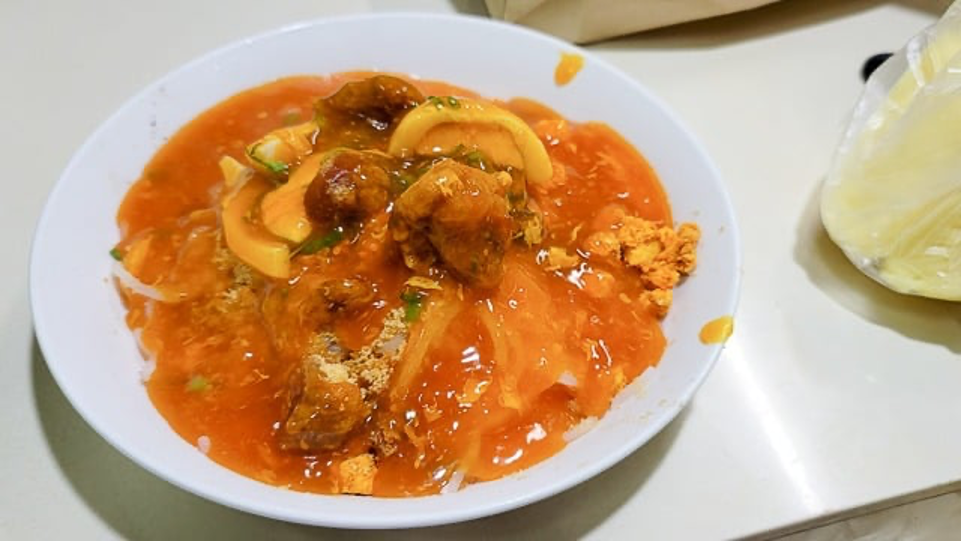 Another trend in the realm of Food TikTok or #FoodTok is Quiapo's Pastora Special Palabok. This place is frequented mainly by church-goers from the adjacent Quaipo church. Located in Lutong Maynila inside Quinta market, Pastora Special Palabok serves special Palabok with a rich sauce that will surely satisfy your cravings. The good part? For only 70 pesos, their generous serving can already be considered a complete meal! 70 pesos lang, busog ka na!
P. Donuts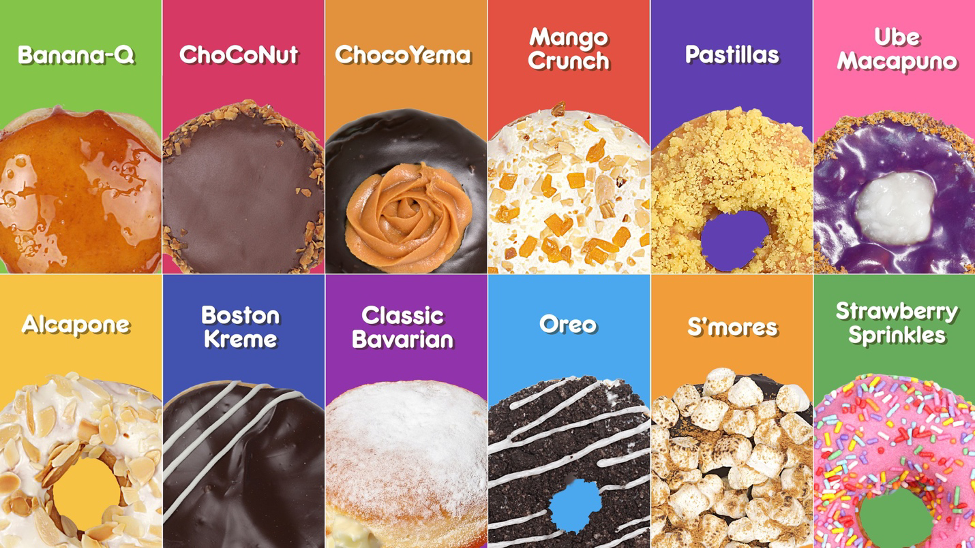 For the record, the P in P Donuts does not stand for Piolo (even though he's the handpicked endorser). When social media is used correctly, your brand can really go a long way. Case in point, P Donuts! If you have a TikTok account, you would have likely stumbled upon this donut shop from the same makers of the famous and well-loved Davao-hailed Panadero Bakeshop, another thanks to #FoodTok.
According to the makers of P Donuts' bestselling and trending Milky Cheese Donuts, they wanted to expand their business by bringing affordable yet great-tasting donuts to Manila. Their donuts range from 15 pesos to 40 pesos a piece. But the one that really takes the home run? Their Alcapone donut! Additionally, Quezon City folks don't have to feel envious anymore as they recently opened another branch along P. Tuazon.
Lugawan sa Tejeros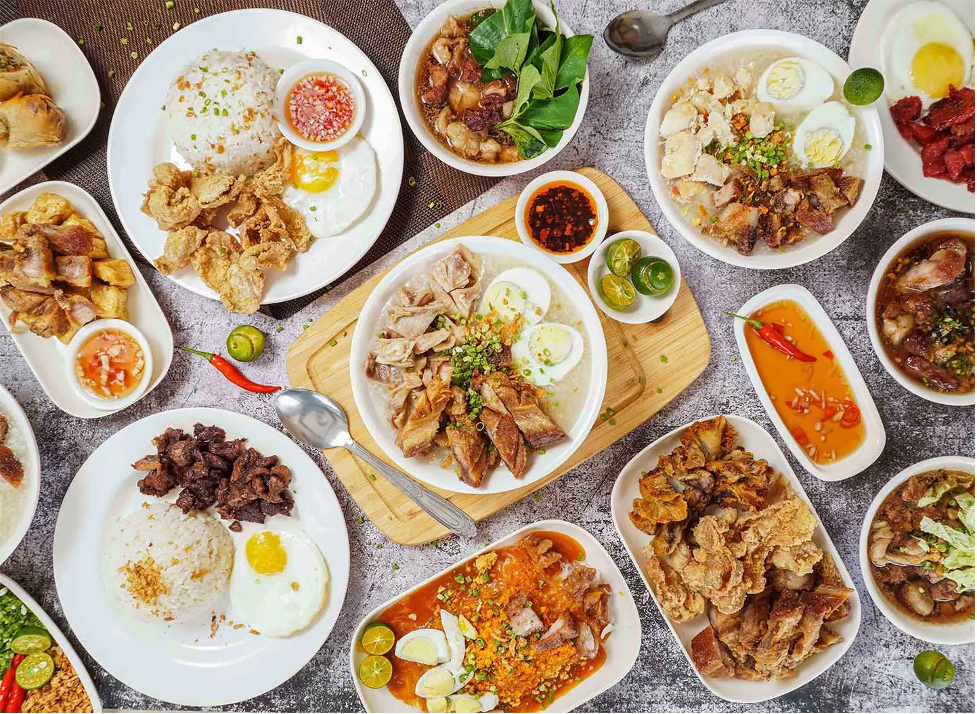 But of course, Makati also has something to offer to our tipid food crawlers. Cue Lugawan sa Tejeros! With their wide variety of affordable food offerings, there is no doubt the place is often flocked by people — even the new generation's Darna visited this place to try out their famous food offerings. Whether coming from a busy day at work or simply wanting to grab some comfort food, Lugawan sa Tejeros can offer you food right on your budget.
Do you have a favorite affordable food place you would like to recommend? Share it with us in the comments section! Who knows? You could be the reference point of the next trending #FoodTok!