"Whatever is in store for me in the future, I don't know yet, but I believe that there's nowhere to go but up for me."
With that statement, UAAP Jrs Most Valuable Player Juan Gerardo Gomez De Liano left little doubt as to where he would be taking his tremendous talents in college, as the 6'2″ guard committed on Saturday to play for the seniors squad of the UP Maroons.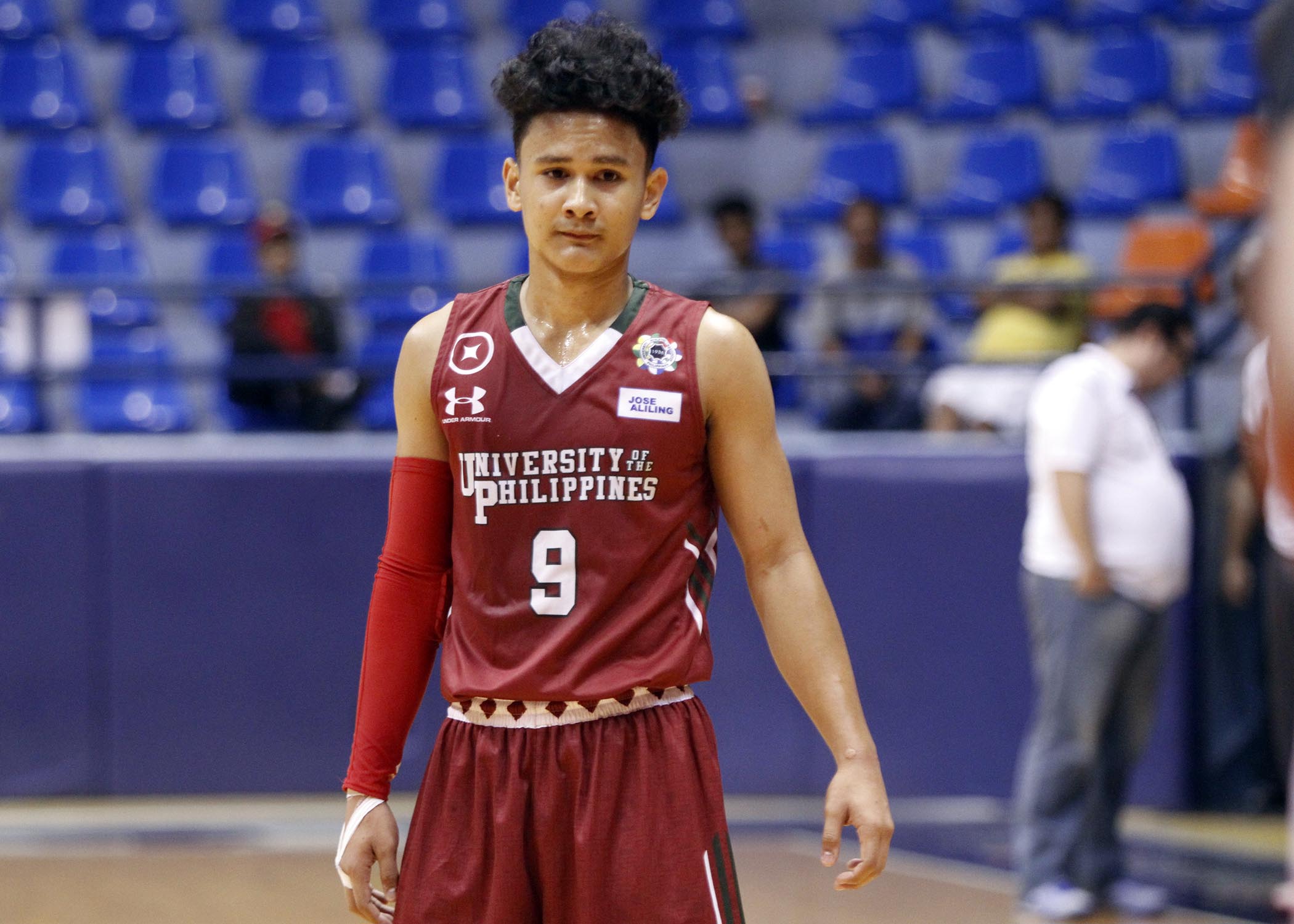 Gomez De Liano, who averaged 19.1 points, 10.3 rebounds, 3.5 assists, and 1.5 steals in his last campaign for UPIS, is the second recruiting coup of the UP Fighting Maroons, who earlier this year nabbed 6-7 NCAA star Bright Akhuetie.
The UPIS swingman fittingly dedicated his MVP award to his alma mater.
"Whatever I accomplished during my UAAP juniors career, I dedicate to my university. This MVP award, and this Mythical Five selection, is just a bonus," the guard said.
UP Fighting Maroons Coach Bo Perasol said the additions of Gomez De Liano and Akhuetie should bolster the promising roster of the steadily improving Maroons, who in UAAP Season 79 finished sixth with a 5-9 record and almost made the Final Four. The newly-minted UAAP Jrs MVP will be reunited with older brother Javi, a 6'5″ forward who showed flashes of potential in his rookie season last year.
"The graduation of key players in our rotation made it critical for us to find talent that will complement our current roster," said the former Maroon.
"We believe that having Gomez De Liano and Akhuetie in our lineup will give the team more weapons and more options in the seasons to come."
Dan Palami, UP Maroons Team Manager and President of the nowheretogobutUP (ntgbUP) Foundation, said that the addition of Gomez De Liano is part of UP's efforts to contend for the UAAP basketball crown, which the Maroons last won in 1986 with a team led by Benjie Paras, Ronnie Magsanoc, and Eric Altamirano.
"This is just one step, one phase in what is a continuing effort to make the Maroons more competitive," said Palami.
Palami added that while there have been positive developments on the recruitment front for the Maroons, "we're not done yet."
"We're not the only team trying to get better, so we know we have to continue to work, and this means not just working on making additions to our roster, but developing the players we already have."
According to ntgbUP Foundation Chairman Renan Dalisay, the support of the UP community, "has made it possible for us to make the strides we've made in the past few years."
"This is an all-out effort of the UP community, and we're fortunate to have the support of our students, alumni, the UP administration, and the UP community––all of whom are fully committed to winning a title."
Share this article: