Electric cooperatives (ECs) are sending additional line workers to assist with the continuing power restoration activities in Aklan, one of the badly-hit provinces by Typhoon Ursula late December last year.
National Electrification Administration (NEA) chief Edgardo Masongsong announced this development during his visit to the Aklan Electric Cooperative, Inc. (AKELCO) on Monday (January 6).
"The power line reconstruction and restoration works are doing well."

Masongsong said the additional 58 line workers who will be helping AKELCO in the effort to restore power will be coming from Cebu I Electric Cooperative, Inc. (CEBECO I), Cebu II Electric Cooperative, Inc. (CEBECO), Cebu III Electric Cooperative, Inc. (CEBECO III), Bohol I Electric Cooperative, Inc., (BOHECO I), Bohol II Electric Cooperative, Inc. (BOHECO II), and Negros Oriental II Electric Cooperative (NORECO II).
So far, he said, the power line reconstruction and restoration works are "doing well," citing all the support coming from local barangay electricians and contractors, the Philippine Rural Electric Cooperatives Association (PHILRECA) and its regional organizations from the Visayas and Mindanao.
The NEA chief also appealed to the member-consumers of the ECs for understanding and patience as to the pace of the restoration works, noting that the line crews in the field have been working round-the-clock and doing everything to restore the power as soon as possible.
"We understand the frustrations of our member-consumers who are still without electricity after the typhoon but we also have to consider the realities on the ground. I appeal for consideration and understanding and utmost patience," Masongsong said.
He asked the local communities to support the ECs and their line workers and personnel in carrying out basic tasks, such as collecting rocks to reinforce utility poles in their areas or clearing the vegetation, which caused the falling of the poles during the typhoon.
To date, there are around 430 linemen and support personnel working around the province of Aklan to turn the lights back on after the storm. Some of the volunteers came from different ECs from the Visayas and Mindanao.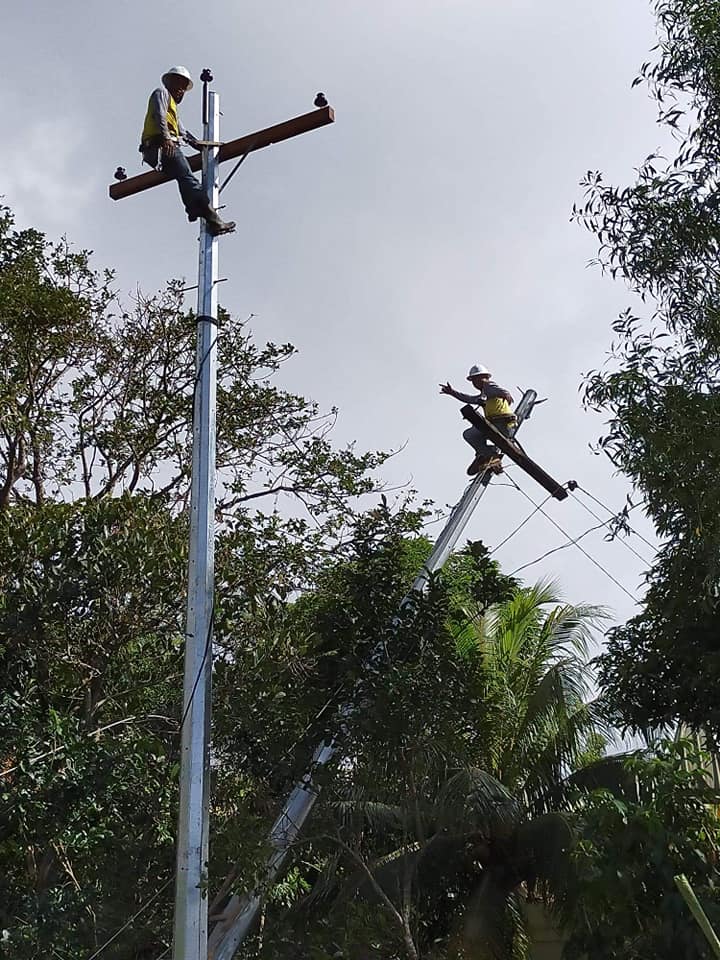 The NEA Disaster Risk Reduction and Management Department (DRRMD) reported that Typhoon Ursula caused significant damage to power distribution facilities of the ECs operating in Mimaropa (Mindoro, Marinduque, Romblon, and Palawan), Central Visayas, Eastern Visayas, and Western Visayas.
As of Tuesday (January 7), NEA DRRMD said of the 30 ECs impacted by Typhoon Ursula, 16 power utilities are already back to normal operations and the remaining 14 ECs are with ongoing restoration activities.
AKELCO incurred the most damage amounting to P91.834 million. Electricity has been restored to 57.99 percent of households under the coverage area of AKELCO as of Tuesday.
Power has been partially restored for the municipalities of Altavas, Balete, Banga, Batan, Ibajay, Kalibo, Lezo, Libacao, Madalag, Makato, Malay, Malinao, Nabas, Numancia, Tangalan, and Pandan while restoration is ongoing for Libertad, New Washington, and Buruanga.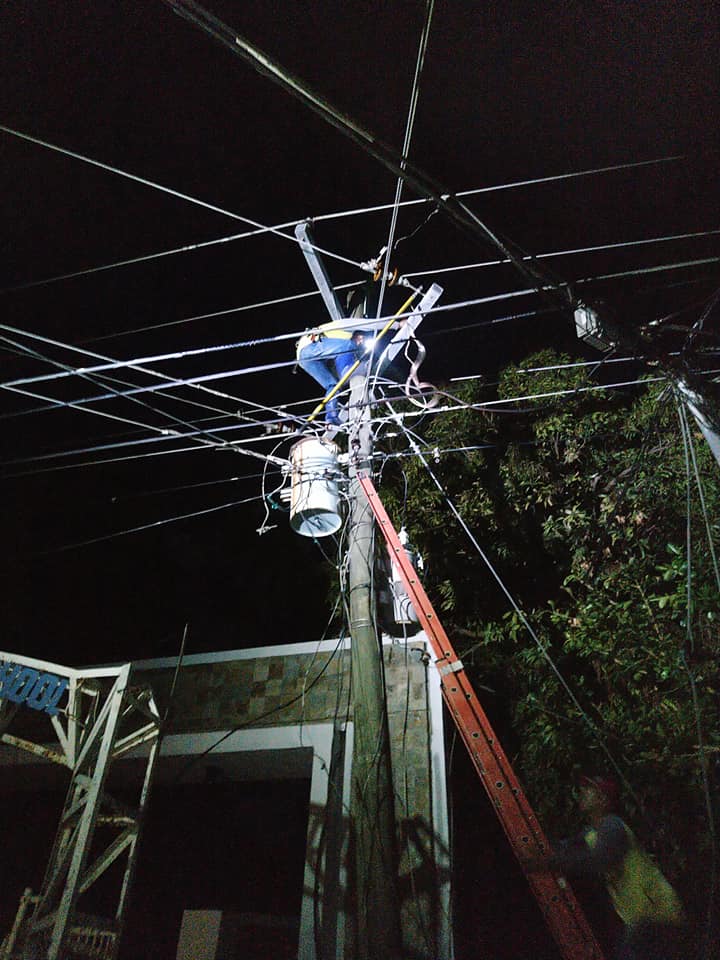 Before proceeding to AKELCO, Masongsong paid a visit first to Iloilo III Electric Cooperative, Inc. (ILECO III) and Capiz Electric Cooperative, Inc. (CAPELCO) over the weekend to check on the ongoing power restoration by Task Force Kapatid Ursula.
The Iloilo III Electric Cooperative, Inc. (ILECO III) and Capiz Electric Cooperative, Inc. (CAPELCO) sustained P76.508 million and P37.130 million worth of damage to their facilities, respectively.
ILECO III reported that 94.26 percent of households impacted by outages due to the storm had their power restored, while CAPELCO reported 95.28 percent of households restored.
Besides the ongoing restoration activities, Masongsong said the ECs are also facing the challenge of recovering the costs of repairs to their damaged facilities.
Latest data from the NEA DRRMD showed the total cost of damage from two recent typhoons has reached P1.401 billion–P953.147 million in the aftermath of Typhoon Tisoy and P448.301 million from the onslaught of Ursula.
The five ECs that have been affected the most by Tisoy were the Sorsogon I Electric Cooperative, Inc. (SORECO I), which incurred damage of at least P137.500 million; Albay Electric Cooperative, Inc. (ALECO) at P134.487 million; Oriental Mindoro Electric Cooperative, Inc. (ORMECO) at P123.421 million; Sorsogon II Electric Cooperative (SORECO II) at P95.893 million; and Northern Samar Electric Cooperative, Inc. (NORSAMELCO) at P88.058 million.
Meanwhile, different ECs from Ilocos Region, Cagayan Valley, and Central Luzon on January 3 sent 122 line workers to help with the ongoing power restoration activities in Albay and Occidental Mindoro.
Typhoon Ursula (international name Phanfone) made landfall in Salcedo, Eastern Samar on December 24 and left the Philippine area of responsibility (PAR) as a tropical storm on December 28.
Typhoon Tisoy (international name Kammuri) made landfall in Gubat, Sorsogon on December 2 and left the PAR on December 5, according to state weather bureau PAGASA.