METRO MANILA (February 2022) – Meridian International College's theater organization, MINTeatro, will be staging another Shakespearean play: "Romeo and Juliet"; featuring a newly edited text by Nelsito Gomez and Giselle Giorgia, with debuting director Giselle Giorgia. With an all student newbie cast.
The show dates for "Romeo and Juliet" will be on March 17, 24, & 25 at 7 PM and March 18 at 3 PM. All shows will still be staged at MINT College Mckinley Campus, Playhouse with tickets priced at 350 pesos for outsiders, 330 pesos for MINT students, and 300 for members of the organization; MINTeatro.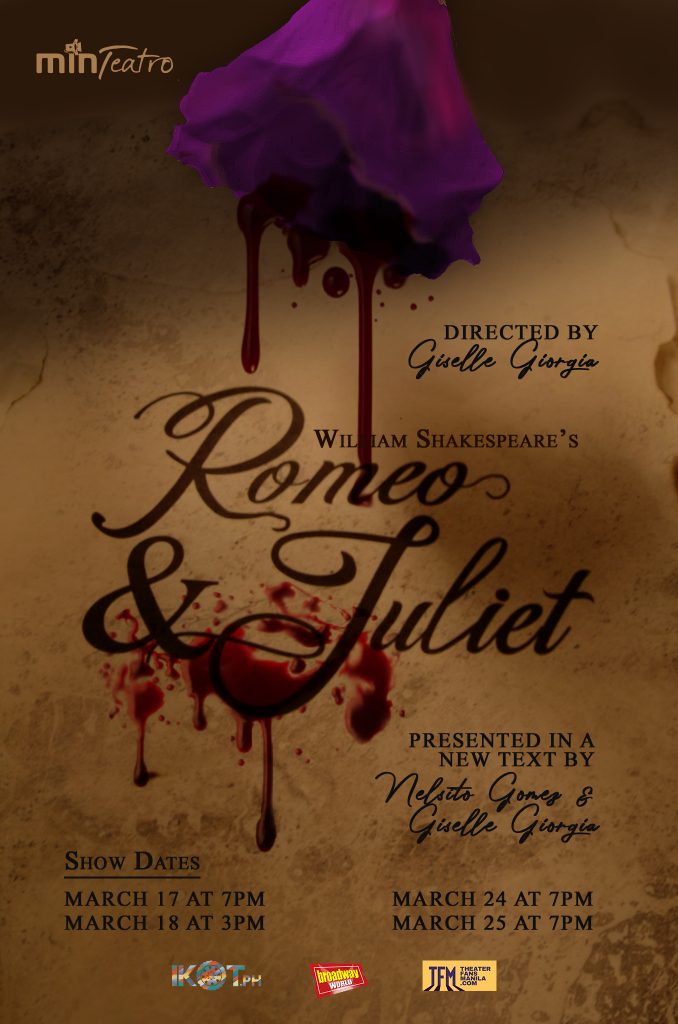 For more information about Romeo and Juliet, visit MINTeatro:
About MINTeatro
MINTeatro is Meridian International (MINT) College's official theater arts organization. It was founded
in 2015 and was re-established in 2018. It is currently under the supervision of Sir Dennis Marasigan and Sir Nelsito Gomez.
MINTeatro has produced several theater productions in the past years which includes "FAKE" by Floy Quintos (directed by Dennis Marasigan), "The Captive Word" by Elsa M. Coscolluela (directed by Rafael Jimenez), and "Ang Sugilanon ng Kabiguan ni Epefania" by Alexandra May Cardoso (directed by Rafael Jimenez). We have also produced plays under Teatro Europa, namely: "Tango" by Slawomir Mzorek (directed by Dennis Marasigan), "Salt Princess" a Hungarian Folk Tale adapted by Lia de Jesus and Dennis Marasigan (directed by Nelsito Gomez), and "The Mandrake" by Niccolò Machiavelli (directed by Rafael Jimenez), and "Hamlet" (directed by Nelsito Gomez). Over the course of the pandemic, we were also able to produce two online play festivals composed of short plays entitled, "IN PROGRESS."