To continue the legacy of Mr. and Ms. JPIA, PUP JPIA Manila announced its search of the event for this year on their Facebook page on November 16, 2021.
The event is open to all bonafide students of Polytechnic University of the Philippines – Sta. Mesa branch, which is also a PUP Junior Philippine Institute of Accountants (JPIA) Manila member.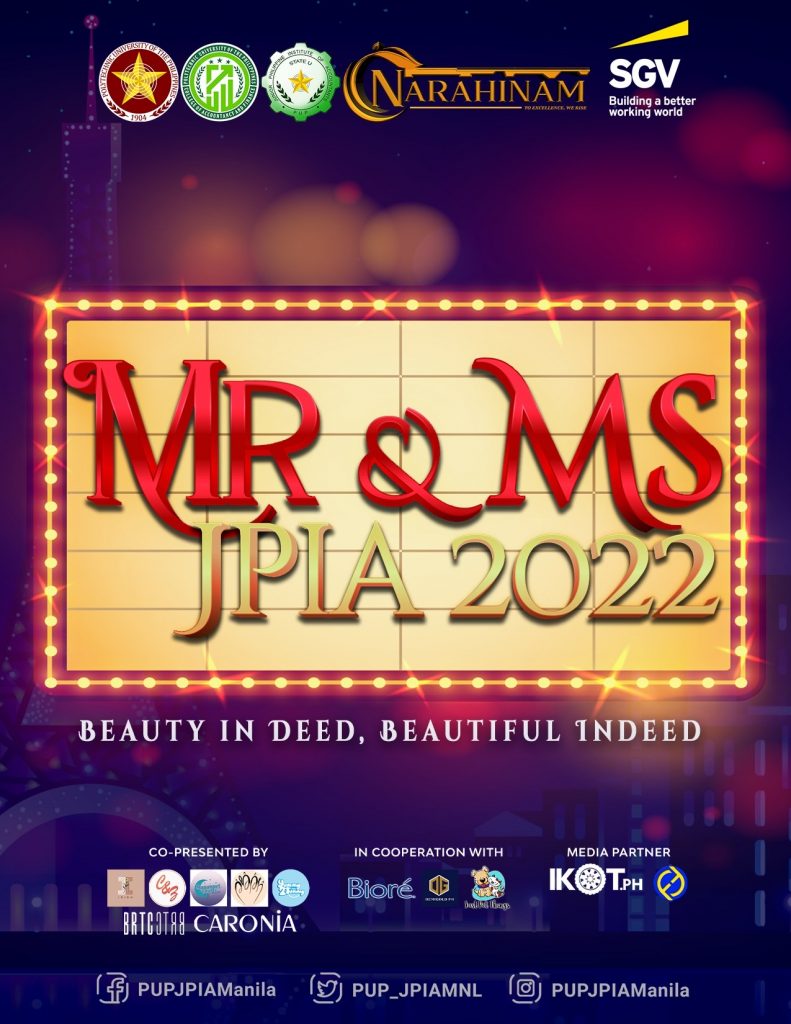 With the event's tagline,"Beauty in deed, beauty indeed", will take place on March 27, 2022, and every section was invited to participate, with no more than one male and one female candidate per section.
This was made possible by the Project Head, Christian Jose Paragas, and Co-Project Heads, Hellena Eugenio and Rafael Emerson Tabuso.
On its Facebook page, Mr. & Ms. JPIA 2022 announced the prize pool of twenty-thousand pesos (P20,000) which will be distributed as follows: P5,000 each to Mr. and Ms. JPIA 2022, P3,000 each to the 1st runner ups of each category, and P2,000 each to the 2nd runner ups.
Moreover, the registration of interested candidates was opened on December 1, 2021, and officially closed on December 26, 2021, while the posting of hosts, theme wear of candidates, three judges, special guests, and the final teaser of Mr. and Ms. JPIA will begin on March 21 and will end on March 26.