Cabinet Secretary Karlo Nograles led the turnover ceremony of 1,000 completed housing units to beneficiaries in Antique last February 26, 2021, as part of the Duterte administration's efforts to complete its commitments to Typhoon Yolanda victims.
The turnover was made in coordination with Task Force Yolanda, the National Housing Authority and LGU officials. Nograles heads the Inter-Agency Task Force for the Unified Implementation and Monitoring of Rehabilitation and Recovery Projects and Programs in Yolanda-affected Areas.
"The free housing units offer hope for a better life. Let's all work together to build more robust communities and more productive livelihoods."
The distribution in Tingib Homes, Pandan, Antique was the 25th virtual turnover of housing units, adding to 1,267 completed units already distributed previously in Laua-an.
Nograles commended the participating agencies, officials, and stakeholders from the private sector, first thanking LGU officers led by Pandan Mayor Plaridel Sanchez, the town vice mayor, councilors and employees, as well as NHA General Manager Marcelino Escalada, Regional Manager Engr. Antonio Del Rosario and District Manager Architect Jesus Fantilaga for their efforts at expediting the construction and ensuring the immediate turnover of the houses.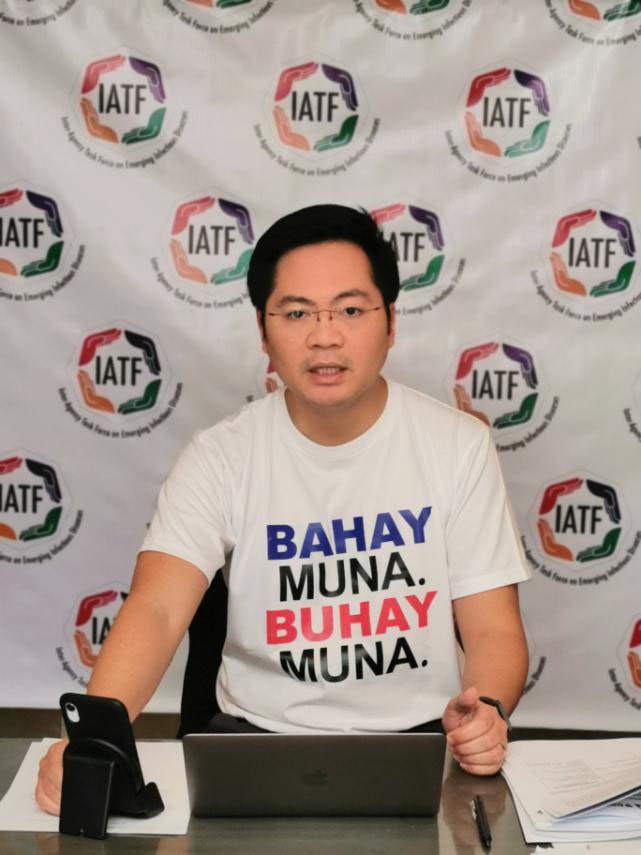 The Malacañang official further committed to finishing all the administration's Yolanda-related housing work. He said an additional 10,417 units will be completed in Region 6 by April 4, 2021.
As IATF-Yolanda head, Nograles supervised the turnover of 24,493 housing units in different areas of Region 6, which include Altavas, Aklan – 393 units; Pilar, Capiz – 1,354 units; Pontevedra, Capiz – 1,168 units; Ivisan, Capiz – 672 units; Panit-an, Capiz – 572 units; Jamindan, Capiz – 535 units; Carles, Iloilo – 5,708 units; Ajuy, Iloilo – 3,615 units; Estancia, Iloilo- 3,242 units; Dumangas, Iloilo – 1,993 units; Concepcion, Iloilo – 1,000 units; Laua-an, Antique – 1,267 units ; and Culasi, Antique – 1,974 units, plus these 1,000 new units in Pandan, Antique.
"A balanced and nutritious meal, especially for children, is just as important as a roof over a family's head. These are both priorities."
"Of course, housing is not our only concern. We also seek to address the pressing issues of hunger and poverty through our network of cooperation between our hardworking government agencies, LGUs and the private sector. A balanced and nutritious meal, especially for children, is just as important as a roof over a family's head. These are both priorities," noted the Cabinet Secretary, who also chairs the government's Zero Hunger Task Force.
As part of the anti-hunger effort, community gardens are being set up in Yolanda resettlement areas with assistance from Bayer Philippines.
For his part, Mayor Sanchez thanked President Duterte, Nograles and the NHA for "prioritizing the people of Antique and giving us the precious gift of housing."
Nograles finally stressed the need for beneficiary families to "start the process of moving on and picking up the pieces from the past tragedy. The free housing units offer hope for a better life. Let's all work together to build more robust communities and more productive livelihoods."