Backyard Kitchen at UP Town Center is among the survivors of the "farm-to-table" trend that swept the metropolis back in 2013 to 2015. As is typical, I visit "trendy" restaurants long past their much-hyped openings. I get a better appreciation of the food, service and general vibe of the place after it has settled down and gone beyond the birthing stage.
We ordered the Salted Egg Chicken Skin, the Thrice-Cooked Crispy Pork Cheek and Adobong Duck Flakes Rice, all of which arrived without much waiting. Plus points for quick and attentive service.
The thick strips of chicken skin were nicely crispy and lavishly covered in rich salted duck egg coating. They bordered on being too rich, but as a lover of anything chicken and a sometime fan of salted egg chips, these appetizers were indeed appetizing. The "chili pineapple" vinegar dip was too mild. It didn't have enough spiciness from the chili nor mukhasim acidity from the pineapple, and was left mostly unused.
A substantial chunk of pork cheek (either the cut wasn't from a porcine cheek part at all, or it came from a really humongous pig) was stewed, roasted and grilled and served with black rice, a hoisin-adobo sauce reduction, caramelized onions, sautéed kale, microgreens and cherry tomatoes.
The skin was very crunchy and may have been roasted a few seconds too long. The meat wasn't as tender as I had hoped. Tasty, though. This definitely had the potential to be awesome with more attention in the preparation and cooking. I liked the chewy texture of the black rice, which was steamed properly, I should point out.
The duck meat was good. Backyard should offer this in tortilla or taco form.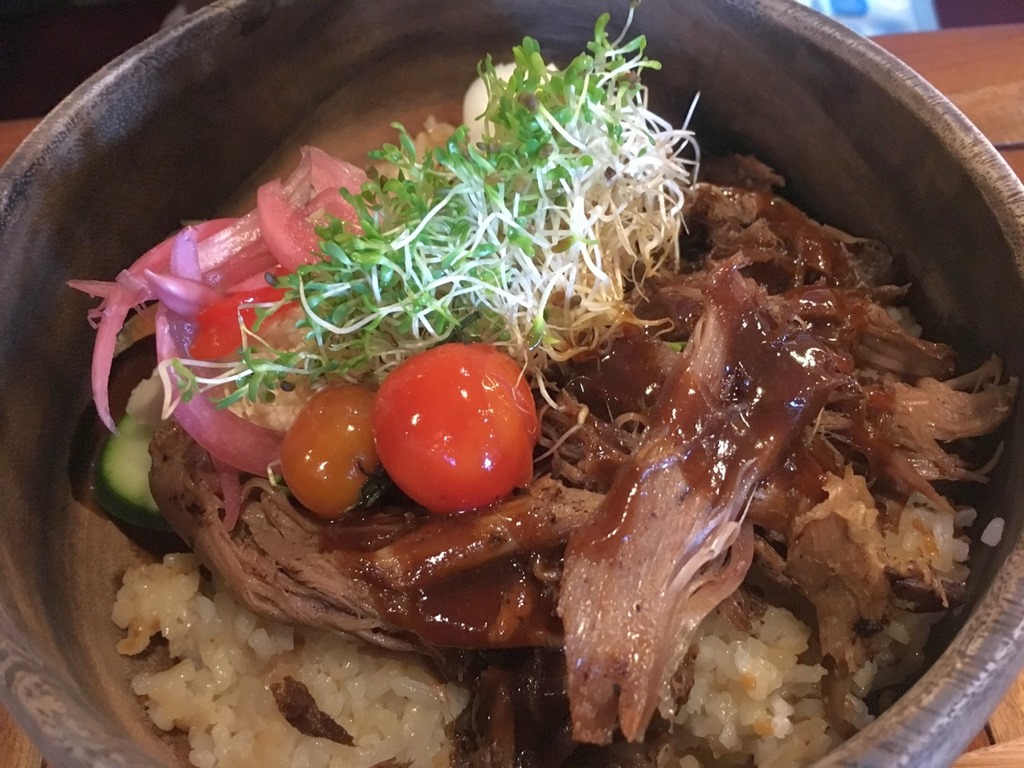 I'm a sucker for offbeat, non-traditional ice cream flavors. We proceeded to the cinema area after lunch to try Manila Creamery's more unusual concoctions.
Manila Creamery sells gelato, more precisely, which is denser and creamier compared to sorbetes.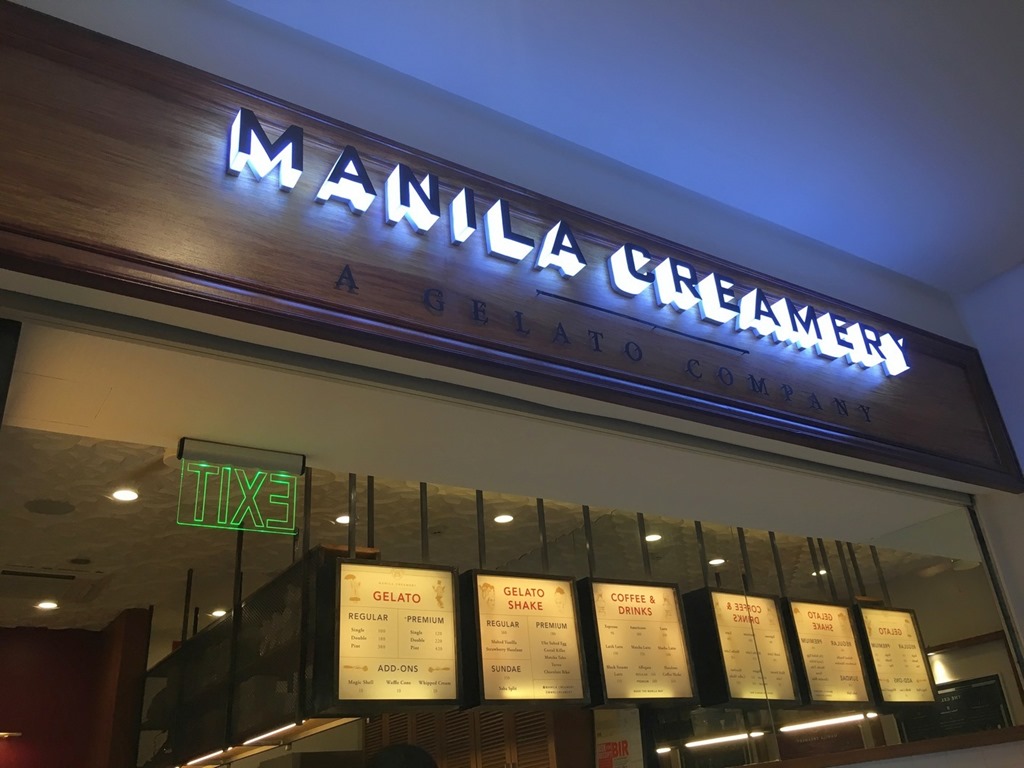 We tried the Mindanao Milk and Salted Caramel Cheesecake flavors. Not the best-constructed local gelato in the market, though the unique flavors more than makes up for it.