A very fitting matchup. Two teams are arriving this Saturday, June 18, 2022, to open the finals of the Season 84 UAAP Women's Volleyball Tournament at the Mall of Asia Arena. In a best-of-three series, the number one-seeded National University, and the number two-seeded De La Salle University are befittingly set to come back to the taraflex to determine who will emerge as the new queens of collegiate volleyball after the DLSU Lady Spikers dethroned the Ateneo Blue Eagles in a three-set match which ended with 25-19, 25-20, 25-23.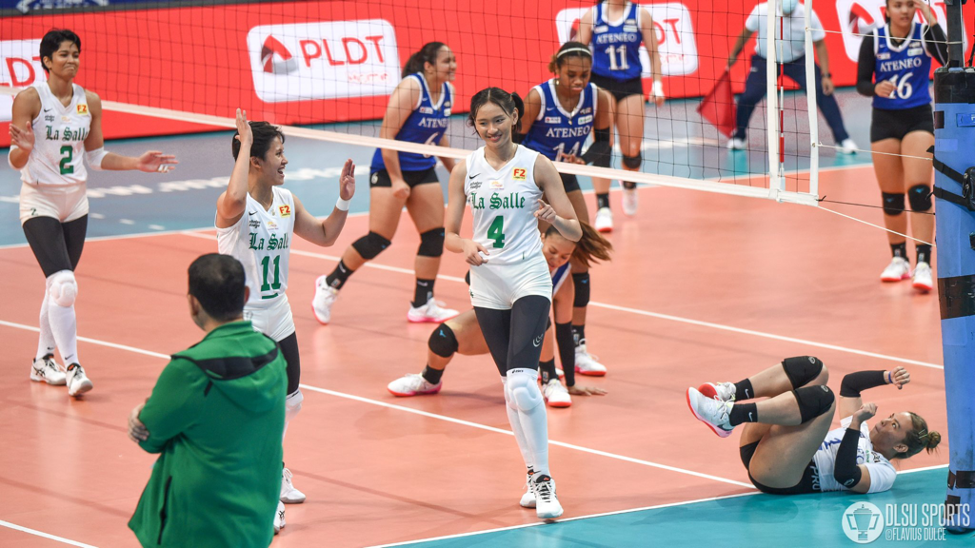 The De La Salle University Women's Volleyball team completes its comeback after finishing the race to bag the last ticket to the finals at the expense of their arch-rival Ateneo, a team they have beaten for ten consecutive games since Season 79. In 11 years, La Salle has booked ten consecutive finals appearances—winning seven championships where they earned their second and third three-peat record from Season 73 to 75 and Season 78 to 80, respectively.
Despite being a rookie-laden team with no championship experience, the new La Salle squad, led by skipper Marionne Alba and co-captain Jolina Dela Cruz, will look to return to their winning ways by earning their first championship plum. But their road to redemption will be far from easy. They will be facing another comebacking team that has not won a championship in 65 years.
A new rivalry in the making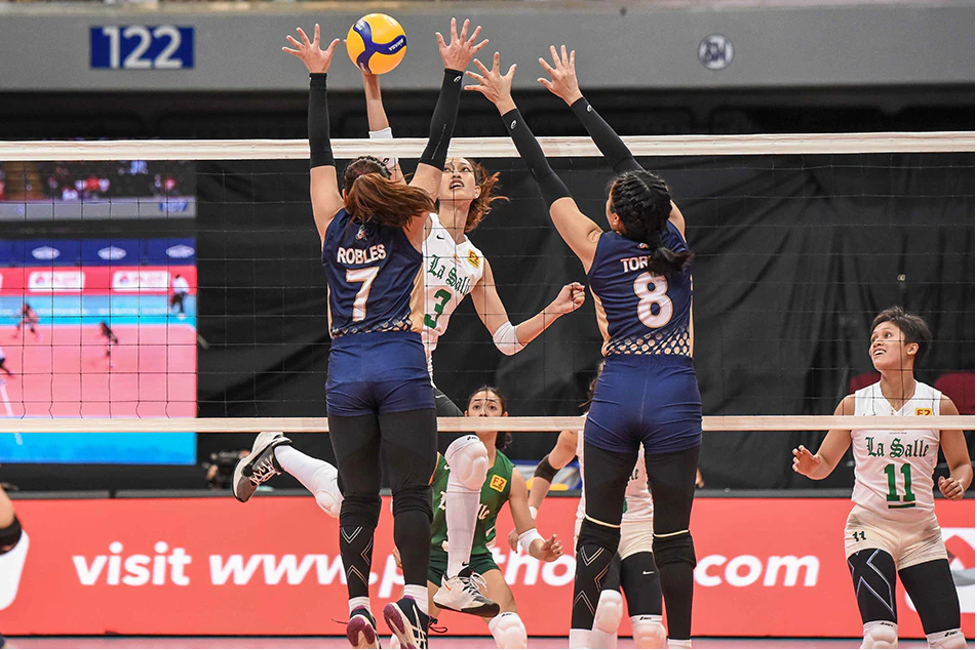 The NU Lady Bulldogs Women's Volleyball Team is composed of super-rookies Bela Belen, Sheena Toring, Alyssa Solomon, and their playmaker Lams Lamina. The team is heading to the finals with a 14-0 card after finishing the elimination round. They only dropped five sets in 14 games. NU became the fourth team in the Final Four era to sweep the elimination round. The other three were by La Salle in Season 66 and 76 and Ateneo in Season 77.
Gunned with their hunger to end their 65-year title drought, NU will face La Salle with four individual statistical leaders. The team topped all four departments (Spiking, Serving, Setting, and Receiving) while La Salle bagged two (Blocking and Digging).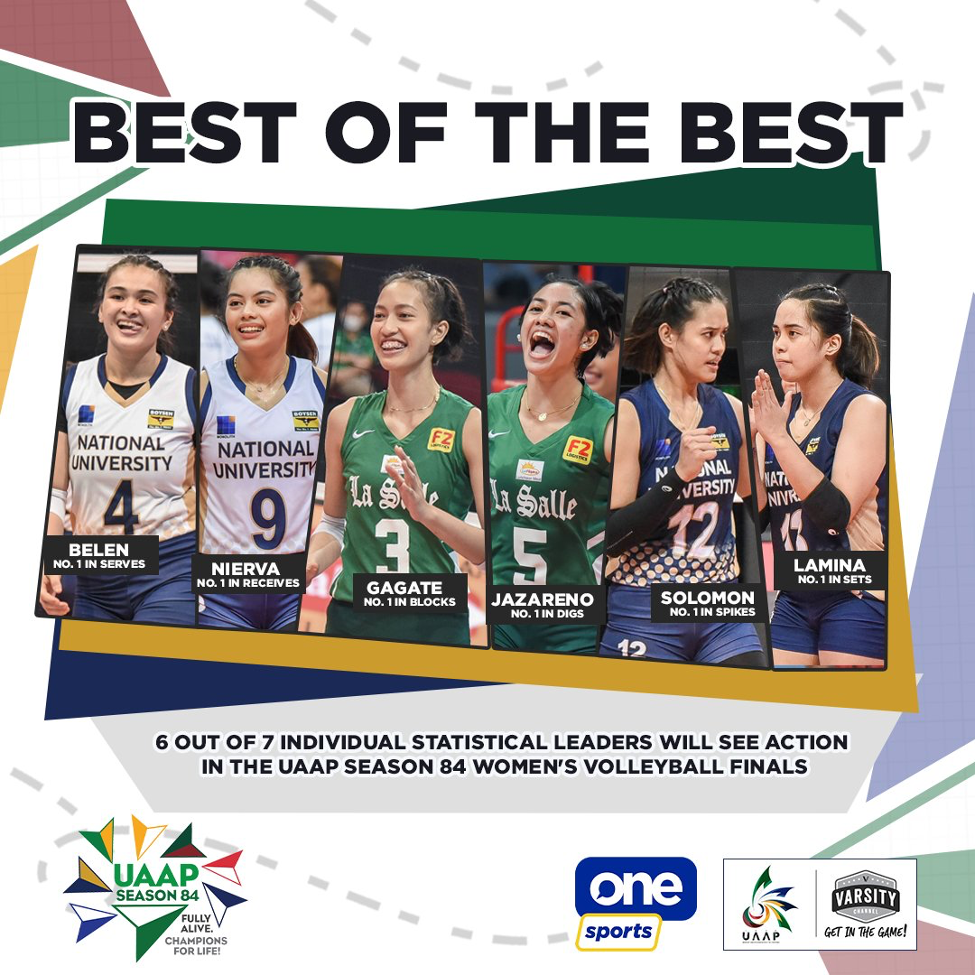 La Salle is hungry to bring the crown back to Taft Avenue. NU is hungry to end nearly seven decades of no titles. With both teams topping all six skills departments, it all boils down to who is hungrier to win. Who wants it more? Will it be a La Salle redemption? Or a new era of volleyball supremacy for NU?