Sunset signals the end of a day. A reminder that no matter how long and tiring a day was, rest is inevitable.We often say that to carry on and move forward, we need to let go of some things to make our journey easy. When a crippled place begins to regain what is lost, some people truly get left behind—others vanish without a trace. This is true in the case of Ate Marlyn.
At the height of the COVID-19 pandemic during the first quarter of 2021, I visited Boracay in the hopes of getting some sense of connectedness after a year of being cooped up in my own home. During the trip, I met ordinary people who made me see that some of us have it worse. Even before the pandemic, many were already scrambling to bring food to their tables. Some of them would eat Kangkong and the fruits of coconut trees—no work means no food on the table. One could say that it's the same for the rest of us, but the people of Malay were hit harder by the series of lockdowns.
In October 2018, Boracay was shut down as part of the government's efforts to rehabilitate the place. If you speak with the locals from the island, they would tell you that the effects of the pandemic doubled their struggles when the island was closed for six months. They would tell you that at least in 2018, there was a certainty when they could go back to work; they know what to expect, unlike this time.
The tide that never seems to turn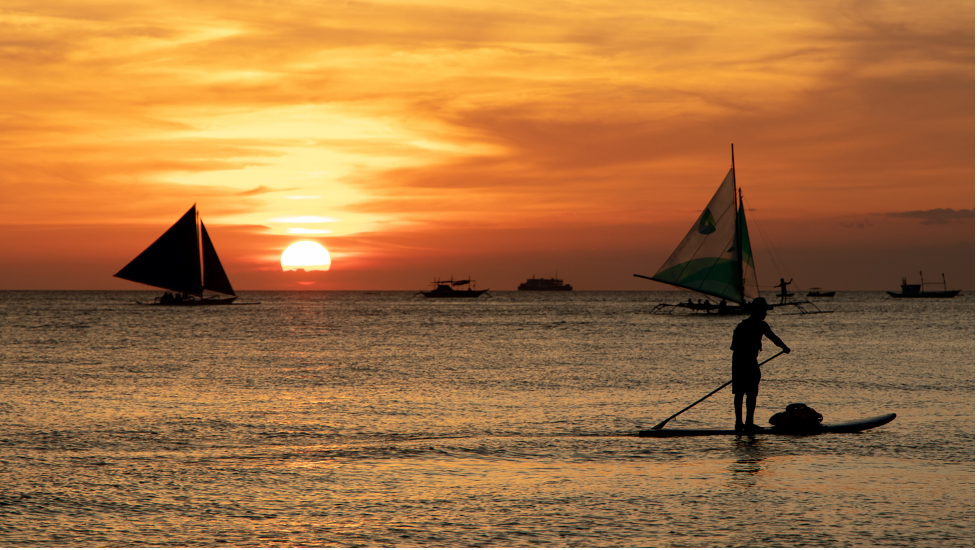 It was like a series of unfortunate events struck the island. From Typhoon Ursula ravaging Boracay in December 2019 to the Taal Volcano eruption in January 2020, the consecutive events affected the number of tourists visiting the country's top tourist destination—then came the Metro Manila lockdown in March 2020. Due to the travel restrictions, many were stuck on the island of Boracay. Some of them were workers with families residing in the national capital region and nearby provinces. With no work, no food, and no certainty, the well-being of the locals and workers on the island were arguably affected way more than it affected the local economy. They say that it is almost impossible to watch the sunset and not dream. But between dreaming and a grumbling stomach, which one would you deal with first?
"Boracay had more suicide deaths than COVID deaths. There were 40 suicide deaths compared to one COVID death in Boracay."
This line reminded me of what Ate Marlyn shared to me last year, "Minsan parang gusto ko na rin mawala, sir." I could still remember the softness of her voice and the pain in every pauses she'd take while retelling her family's experiences. I recall struggling to find words to comfort her. I was left with, "Kapit ka lang, ate. May darating na tulong." Did that hope arrive? I will never know. But I do hope help truly came right in time for them.
Questions left unanswered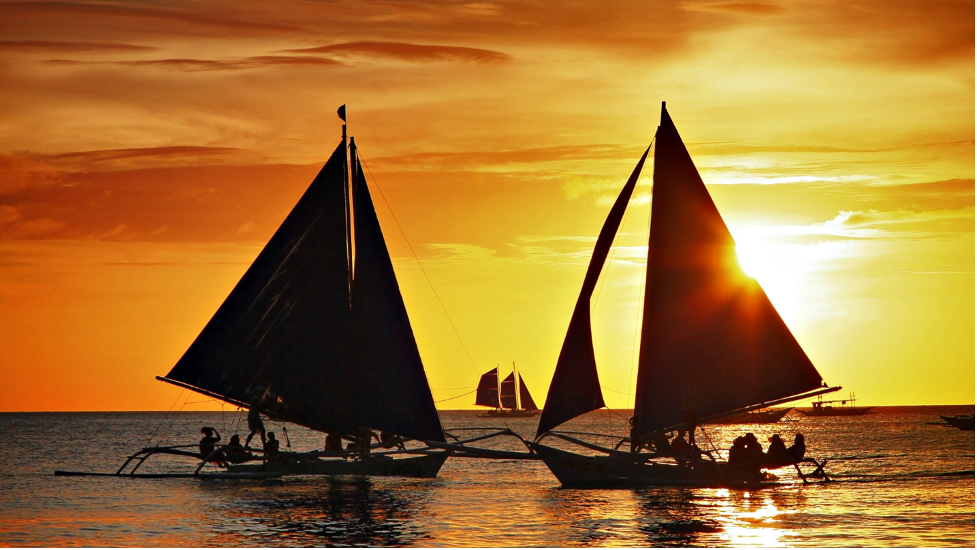 A year and two months after that conversation with Ate Marlyn, I went back to the island and visited the place where she was working part-time. I was surprised to know that none of the workers knew where she lives and where she is now. Perhaps, the hardest to hear were the words, "di na po naming alam kung saan na siya. Bigla na lang 'di nagpakita sa trabaho eh."
You can never really be ready to hear such words. I asked for logs, contact numbers, and other people who may know her whereabouts, but to no avail. They gave me a mobile number. They said it's the number she'd use to contact their boss. When I tried to call the number, it was no longer in service. I could feel my body slowly getting heavy.
As I started to feel despair, my feet began to walk away from the establishment. I called some local friends to ask if they could help me find her. I was thinking, there were approximately 40,000 residents on the island, there's a probable chance we could find something useful related to her. Luck didn't side on me, but I carried on.
I guess I carried on to search for her because I wanted to know if she held on for as long as she could. I wanted to know if help did come their way. Did hope came knocking on their doors? Did she find a way to work around their struggles? I may not find answers now, but soon I will.
The promise in the sun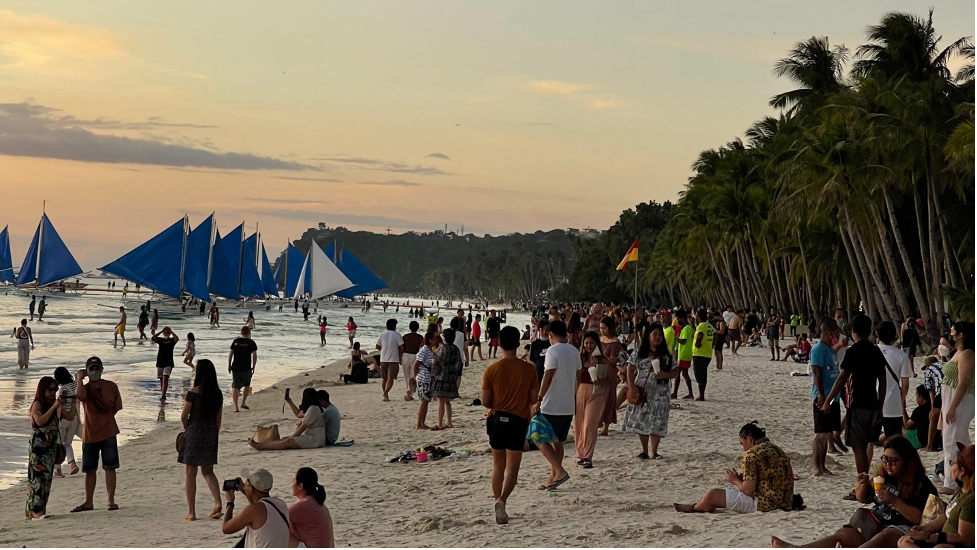 The tourism economy in Boracay is starting to grow again. Back in February 2022 alone, 47,000 tourists were seen visiting the popular tourist destination. Some businesses that had to close down in 2021 are now back to their operations. New businesses surfaced, and activities on the island are seemingly regaining their old groove. Slowly, people of Boracay are seeing that things are going to get better for them from here on forward.
Boracay managed to weather so many storms, literally and figuratively. Despite the battle punches they had to take, it carried on and moved forward. But just like in any battle, we win some, we lose some. One sunset at a time. In the case of Ate Marlyn, I hope that she managed to win enough battles to carry on and fight another day.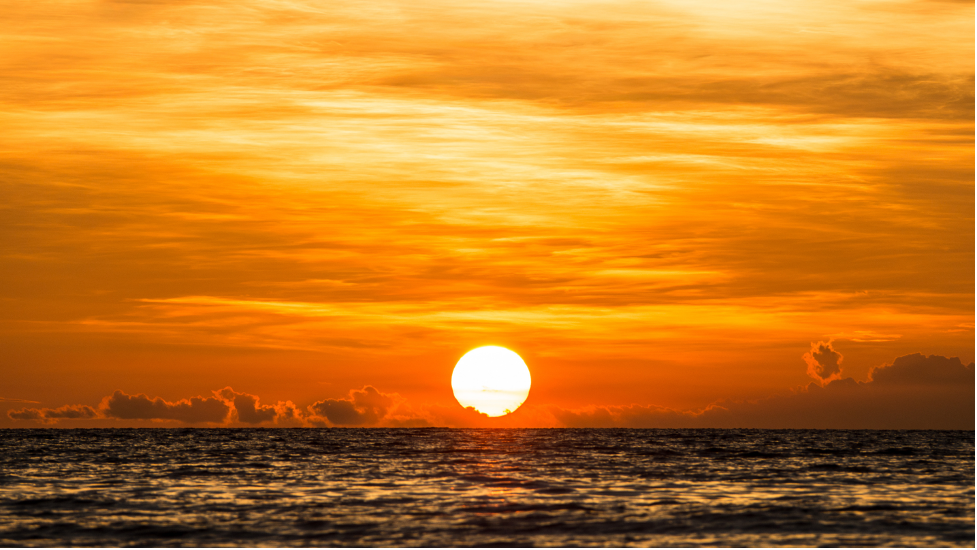 I don't think we truly lose things in our lives. I may have failed to reconnect with Ate Marlyn, but she will remain to me as a mirror image of so many Filipinos in this time of the pandemic. We struggle and we try our might to fight. Some days we fail, some days we win. May your triumphs be enough to choose to live another day and fight because it's all worth it. Like the Boracay sunset that it's known for, may it be a reminder that some endings are beautiful. It carries with it, as the sun comes down, the promise that tomorrow, we get to have another chance to see the beauty of living. Every sunset is an opportunity to reset.
Looking the world-famous Boracay sunset? Check out this page for Boracay travel requirements.