Binondo, the country's Chinatown and the world's oldest, continues to brim with pride. It held its fort from its humble beginnings when it was all just a flat, marshy land until it erected buildings and establishments of cultural relevance.
Binondo's heritage can be traced back to the Spanish colonial era when Chinese immigrants were restricted to Parian, a place built just right outside Intramuros to keep them within Spanish cannon's range. Back when Manila was still Intramuros, meaning "inside the wall," dwellers of Chinese descent or ancestry (Sangleys) were fenced outside its walls. Talk about keeping your friends close and enemies closer. The term Parian describes the place where Sangleys were segregated to live and trade. It was from a local word meaning "puntahan" which could also mean "liwasan," usually adjacent to a river.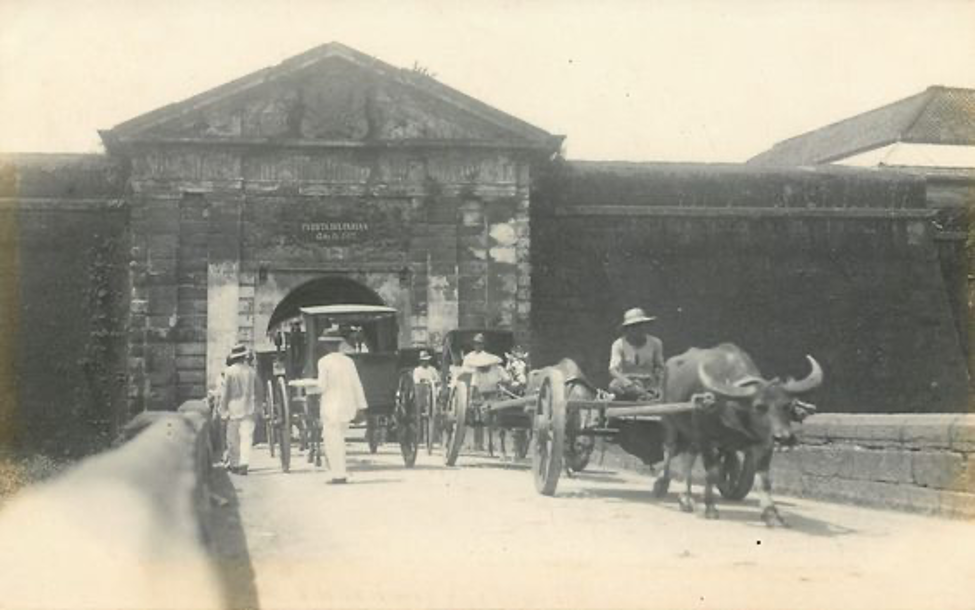 Parian, Sangleys, and Mestizos
One famous example of a Parian is the now known Arroceros Forest Park, dubbed as the Last Lung of Manila. Its original name Parián de Arroceros, literally means rice growers place. After a few burned down Parians, Dominican friars established a district called "Binundoc," likely due to its hilly terrain – now known as Binondo. Still under the Spanish colonial ruling, they encouraged Sangleys to convert to Christianity. It became a crucial part of our culture and history as it also sprouted the population of Mestizo de Sangleys (Tsinoys) or those with Chinese and Filipino ancestry in the country – hey there, Gat. Jose Rizal!
Hold up! So, Mestizo/a has nothing to do with skin color? Not necessarily! While we commonly use it to describe someone with fair skin, Mestizo/a actually means mixed origin. Even though this is a topic worth discussing with its own article, it's essential to be particular with the usage and semantics of the term when talking about the history of Binondo and its people.
Haven of firsts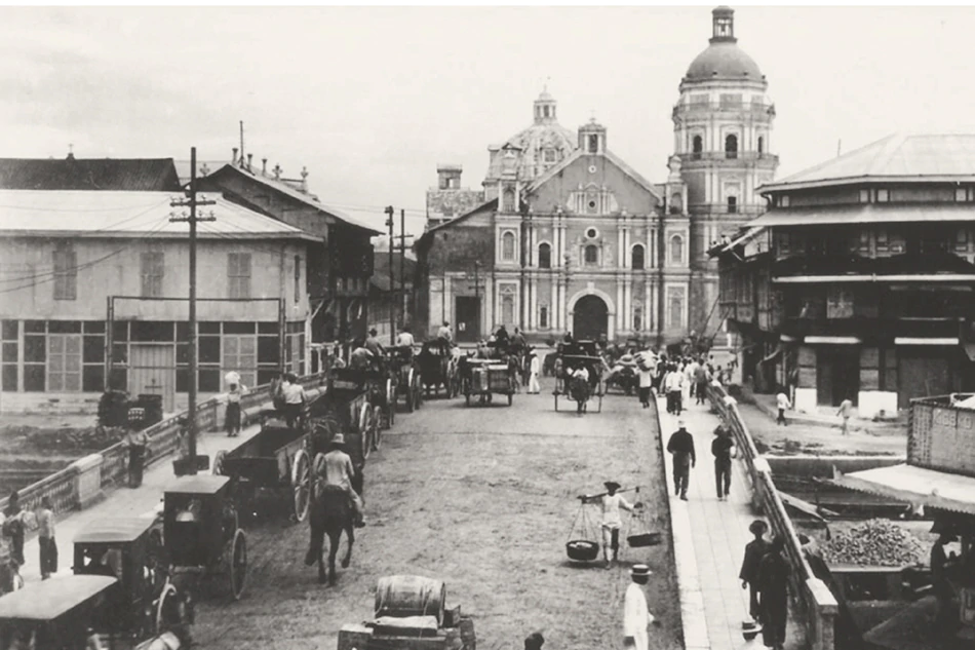 A couple of centuries later, we still see the remnants of a place that used to be the country's heart of commerce and finance – even the Aetas from the Cordilleras would trade in gold for goods in this historic place. It started as a marketplace for silk, porcelain, rice, silversmiths, and other commodities. It's no surprise to see Binondo Chinatown thrive in the very same fashion when it opened its doors and walls to different cultures without losing its own.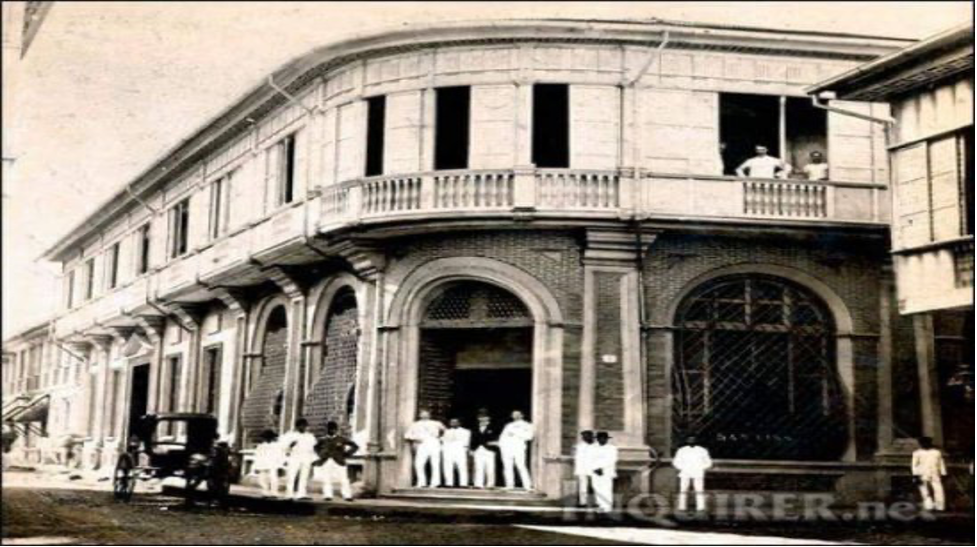 One important event in Chinatown happened in 1875 when Hongkong and Shanghai Bank opened its first office in the now retrofitted 1919 Grand Café. The establishment of the first foreign bank in the country became instrumental in developing the Philippine sugar industry.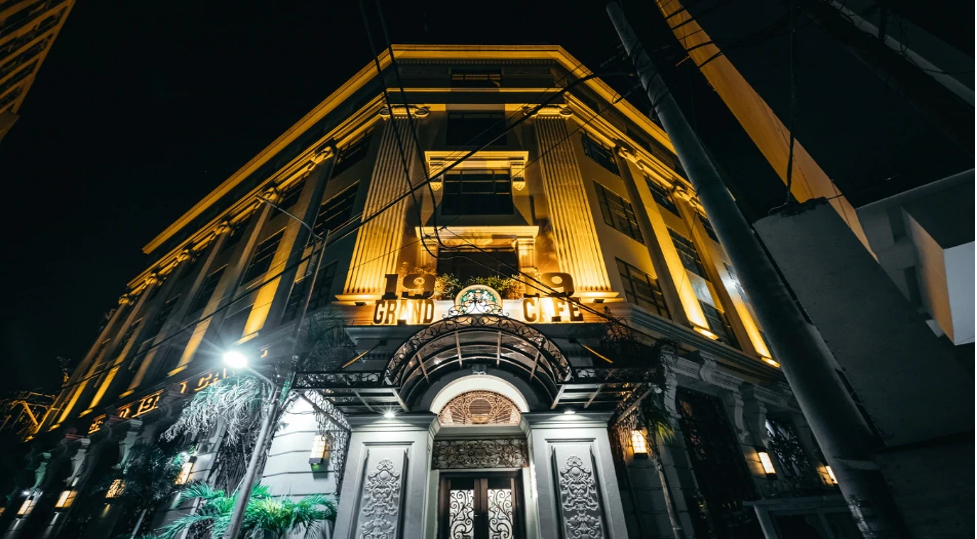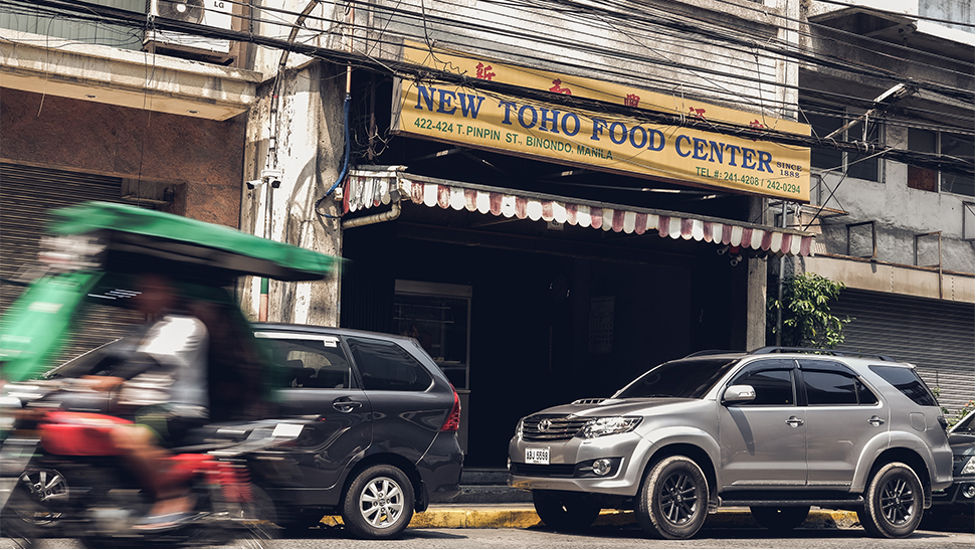 Food and Architecture
About a kilometer walk from the first HSBC office, another first blossomed along the streets of Tomas Pinpin in Chinatown, the first restaurant in the country. With its more than a decade presence, the New Toho Food Center even served some of our national heroes like Jose Rizal and Andres Bonifacio. Their Asado is still one of the best, if not the best, in town.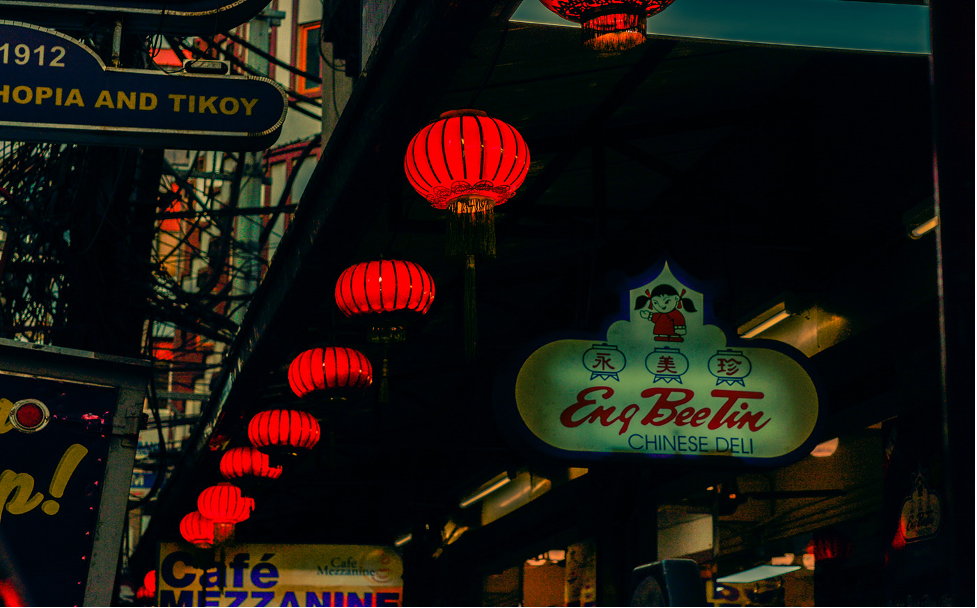 Approximately 600 meters from our national heroes' go-to place to bust their hunger, the oldest Hopia manufacturer in the country, Eng Bee Tin, has been in the business of making oriental delicacies like Tikoy and Hopia since 1912. Dulce de Leche Tikoy, anyone?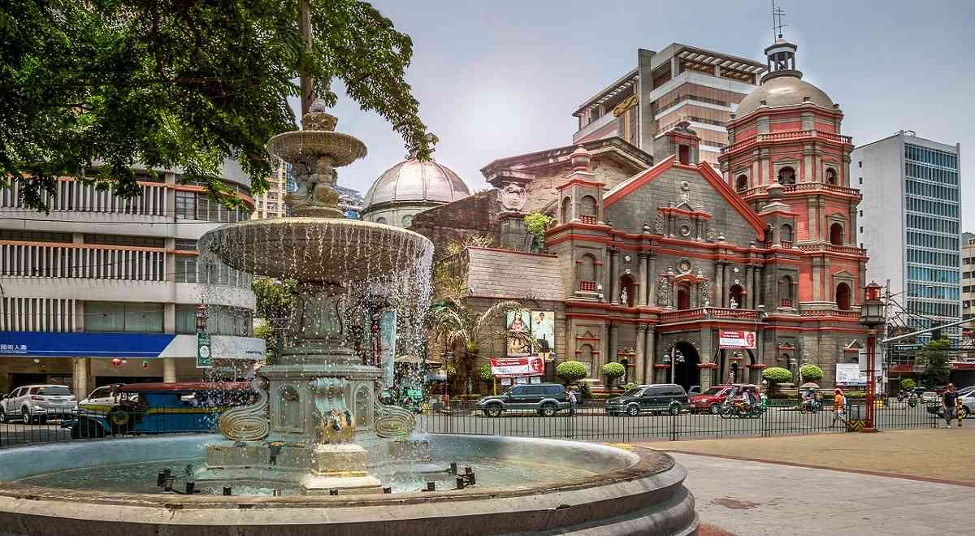 Minor Basilica and National Shrine of Saint Lorenzo Ruiz – Binondo Church is also where the first Filipino Saint, San Lorenzo Ruiz de Manila, served as an altar boy. His beatification ceremony in 1987 was the first one held outside the Vatican. Don't forget to check out the tablet laid down at the church's main entrance; the tablet is actually a tombstone of a wealthy and influential Sangley who converted to Christianity.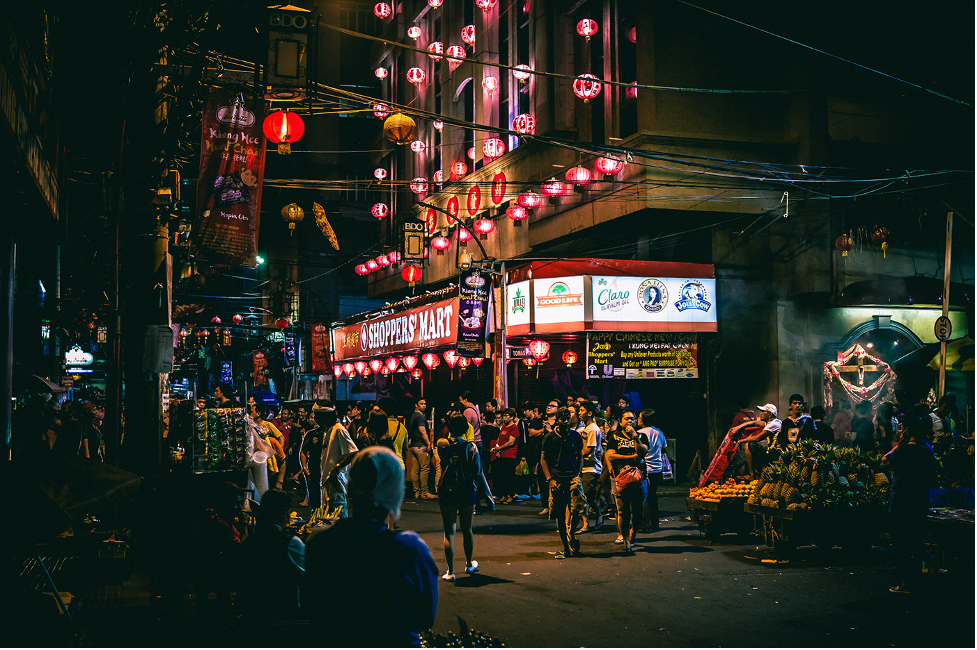 Old and new
Today, despite technological advancements, threats of dereliction, and natural degradation, Binondo continues to press forward. If its walls could talk, it will create a noise you can only hear in a busy marketplace. It would talk about how it paved the way for so many historical events. How it managed to preserve its glory and beauty.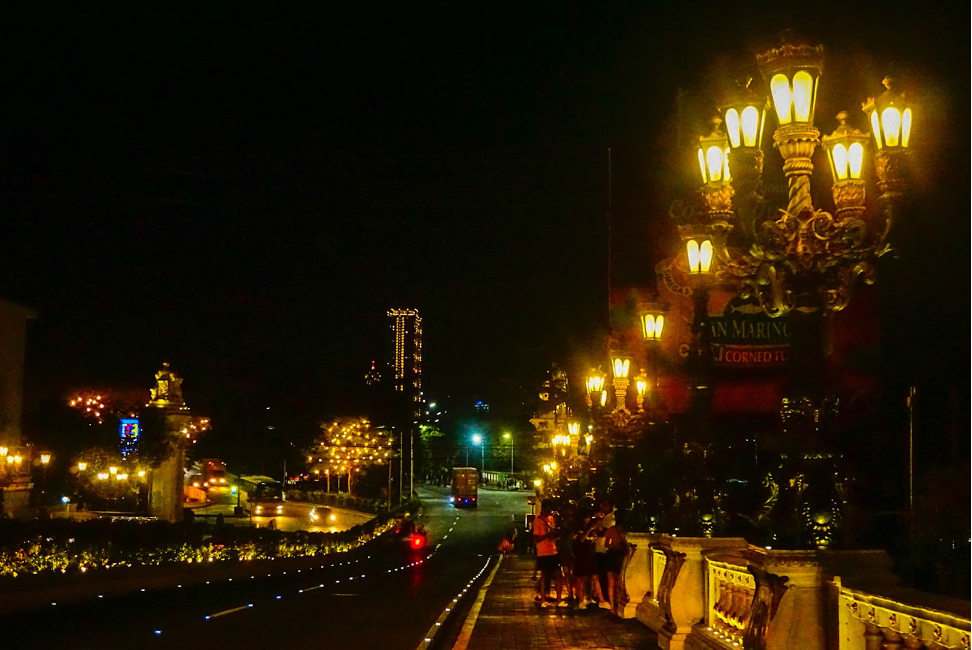 When you cross the historic Jones bridge, connecting Binondo to Old Manila, it would seemingly transport you to an entirely different dimension. A place filled with relics surviving the rigors of time and judgments of history. A town that mushroomed out of the curious mix of contrasting cultures. If you'd think about it, Binondo is a modern-day Parian sans the separation from the rest of the populace. Free to trade, free to prosper.