As the Philippine Health Insurance Corporation (PhilHealth) nears the commemoration of its 28th anniversary, Acting President and Chief Executive Officer Emmanuel R. Ledesma Jr. on Monday said that PhilHealth would work with national leaders and stakeholders so that it could better fulfil its mandate to provide health insurance coverage and ensure affordable, acceptable, available and accessible health care services for over 100 million Filipinos.
"Now, more than ever, we must do everything we can to ensure that every Filipino can be secure in the knowledge that PhilHealth is working for their benefit," said Ledesma, who has an MBA from the Northwestern University Kellog Graduate School of Management and an Economics degree from the University of the Philippines.
Ledesma also called on PhilHealth officials and employees to work closely with public officials and stakeholders in their areas, and said that as public servants.
"This means working closely with our nation's leaders and our stakeholders to improve our services and systems so we are in a better position to help our countrymen."
According to Ledesma, he welcomed the input of legislators who had recently urged PhilHealth to prioritize its anti-corruption efforts, information dissemination programs, and initiatives to reach out to overseas Filipino workers.
The longtime banker stressed that "we recognize that we all want what's best for PhilHealth and our people, so we are always open to the recommendations and suggestions of our legislators who are looking out for the interests and welfare of their constituents."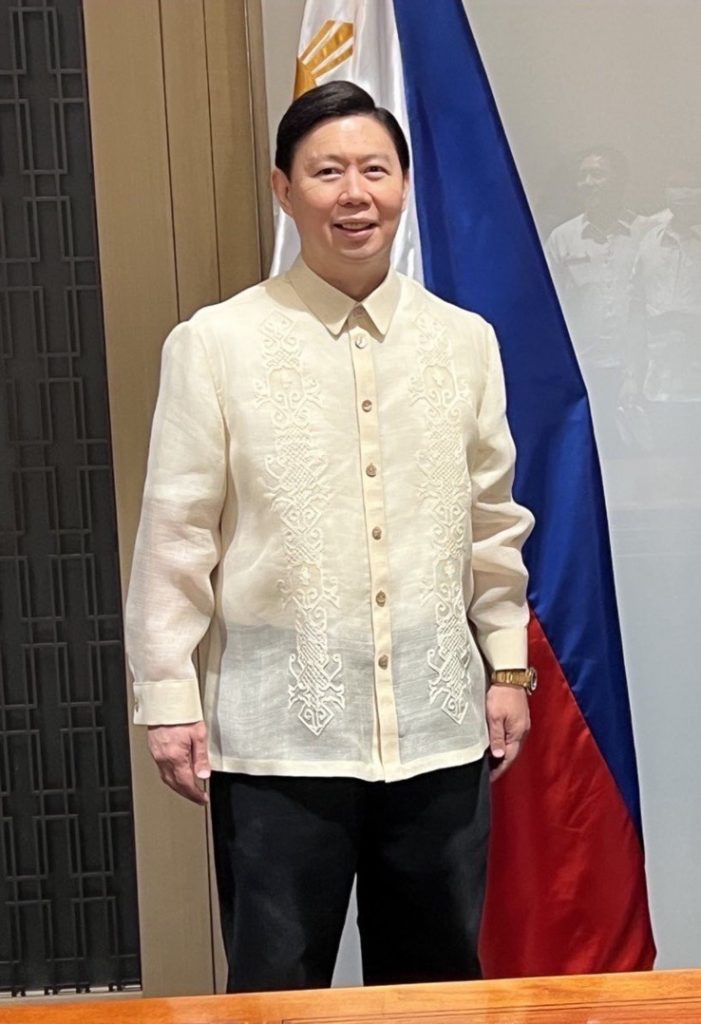 "To this end we will tap experienced experts and sit down with knowledgeable PhilHealth officers and discuss ways to immediately address these concerns," he added.
On February 14 each year PhilHealth commemorates the anniversary of its creation in 1995. PhilHealth was established with the passage of Republic Act 7875, otherwise known as the National Health Insurance Act of 1995.
Ledesma also called on PhilHealth officials and employees to work closely with public officials and stakeholders in their areas, and said that as public servants, "we should reach out to sectors that can help us better serve our members."
"Our members should be at the center of everything we do. We have made great strides to make PhilHealth more responsive to their needs, and I am sure that we will be able to build on these improvements and become even better in the years to come."