Another Filipino dish takes center stage in the international food arena. On September 28, the international food database TasteAtlas recently announced the world's top 50 best street food. Lumpiang Shanghai, our sole flagbearer, came in strong and rolled (pun intended) to take the second spot.
TasteAtlas mentioned that Lumpiang Shanghai is the most popular variety of lumpia, the crispy deep-fried Filipino snack that evolved from Chinese spring rolls. Even though lumpia appears in numerous variations, the Shanghai version is characterized by a savory filling that combines ground pork or beef with carrots, onions, various seasonings, and (occasionally) shrimp.
They say that birthdays will never be complete without Lumpiang Shanghai, the staple favorite, on any occasion, for kids and adults alike. A dish always present in almost every Filipino-themed restaurant and carinderia, Lumpiang Shanghai is not only hunger-busting street food but also a dish that encapsulates what Panlasang Pinoy truly means. Whenever this birthday party staple makes its way to the table, some of us could almost hear Sharon Cuneta sing "…balutin mo ako." So much so that some witty parties put out this sign below: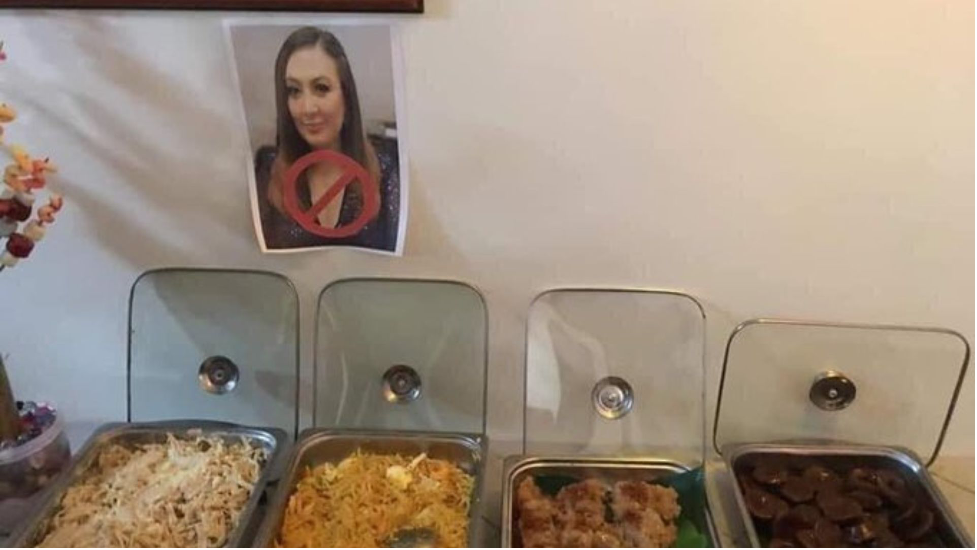 We listed down places across the country that serve some of the best versions of Lumpiang Shanghai. Note, however, that while we are pretty sure that there are a lot more out there, we are only listing what fans and critics, including TasteAtlas, deem best. Let's roll!
LOCAVORE KITCHEN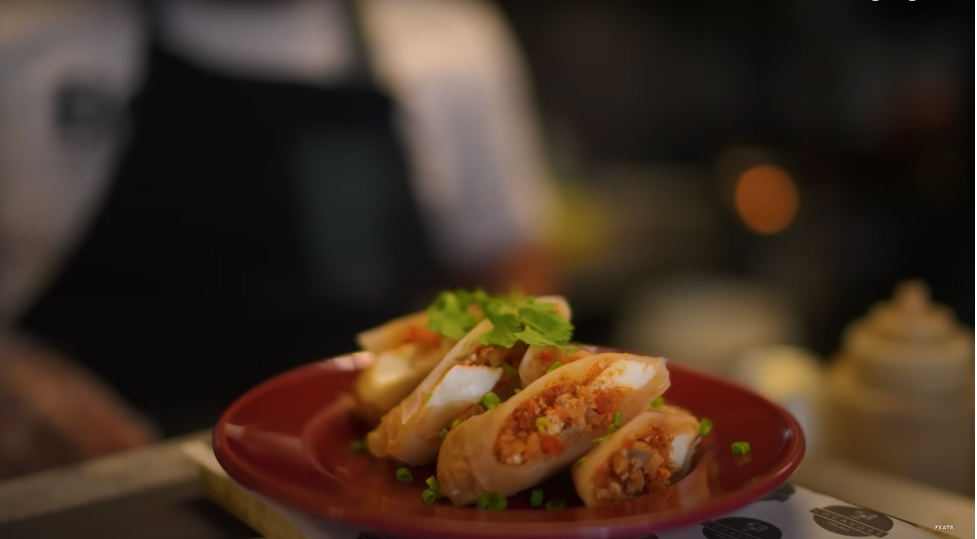 We love improvising and making our own twists on anything. Of course, Lumpiang Shanghai is not exempted from it. Proof of that is Locavore's Kitchen's version of Lumpiang Shanghai.
PETER'S LUMPIANG SHANGHAI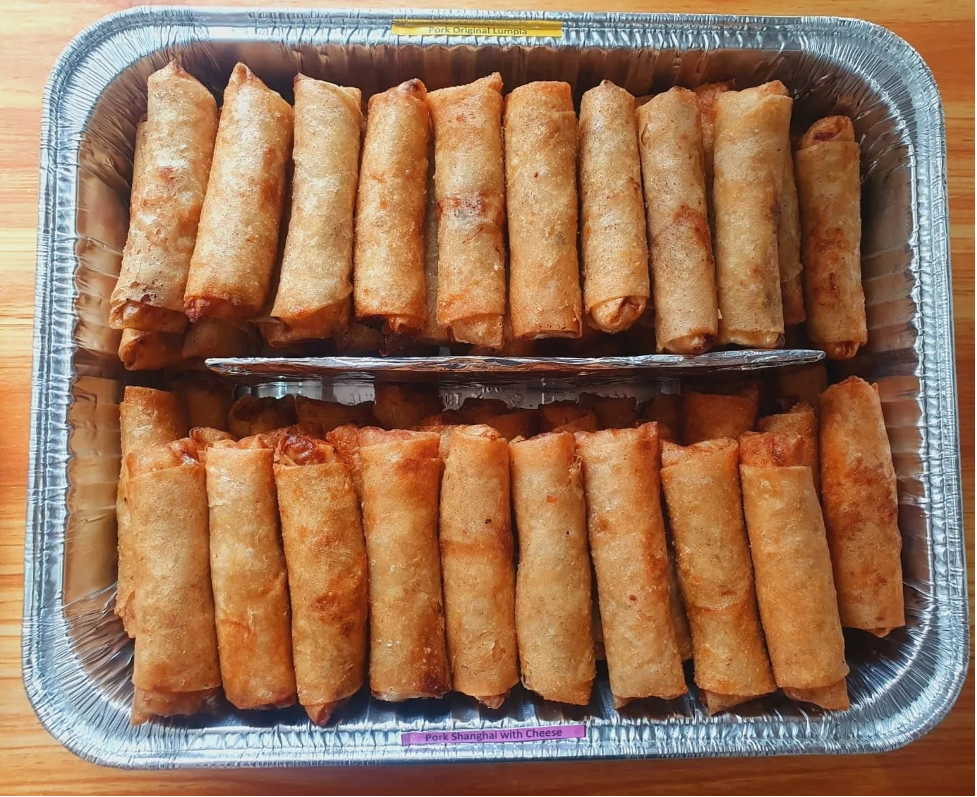 Craving for the classic taste of Pinoy Lumpiang Shanghai? Peter's Lumpiang Shanghai in Guadalupe, Makati is one of the staple choices and arguably one of the best. If you are looking for a Lumpia that tastes like home, this is definitely the place for you.
PUNGKO PUNGKO SA MANILA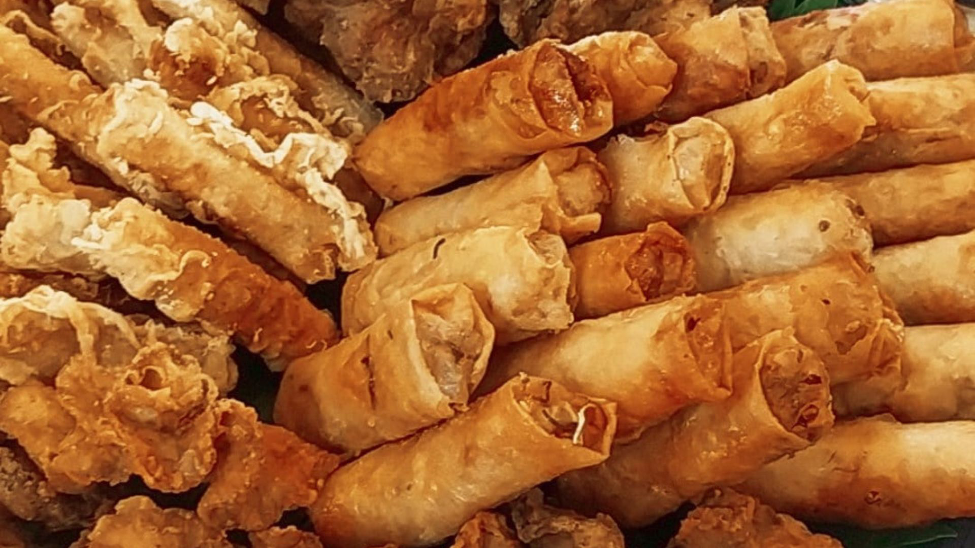 Kalami uy! Cebu is not only known for its mouthwatering Lechon. Pungko Pungko sa Manila serves a unique version of lumpia called Ngohiong, dubbed as Cebu's best!
AMBER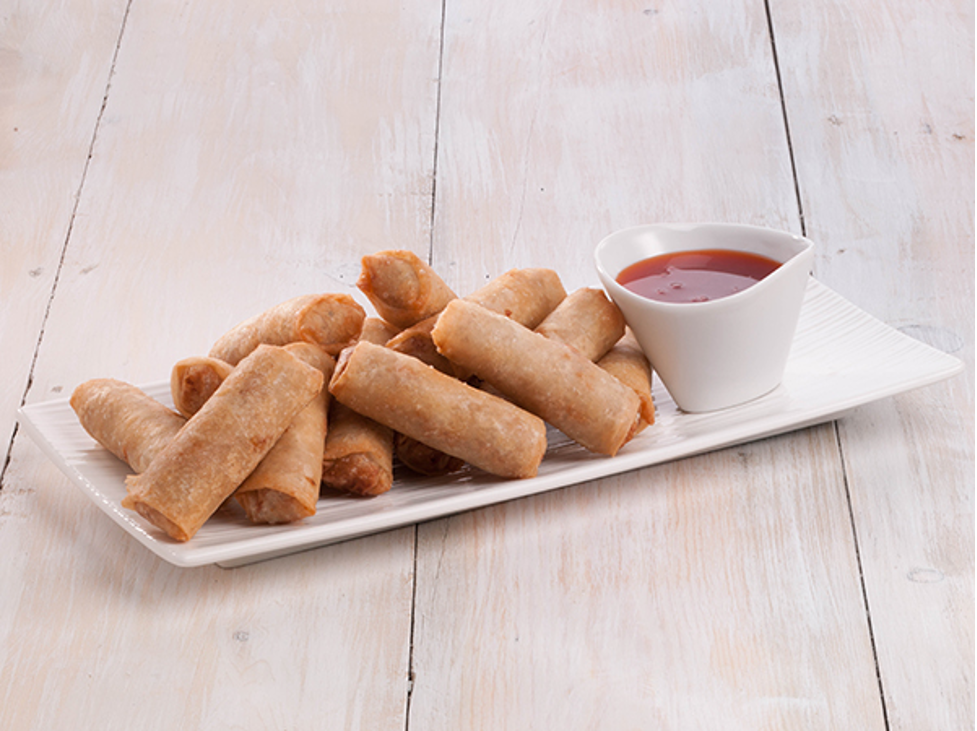 But of course! This list wouldn't be complete without the other staple choice in any handaan. Amber's Lumpiang Shanghai is another go-to place for anything Pinoy food. One of the food chain's stars is the classic Lumpiang Shanghai. Put this Lumpia on the table, we can assure you this will be the first to dissipate.
BAGUIO'S GOOD TASTE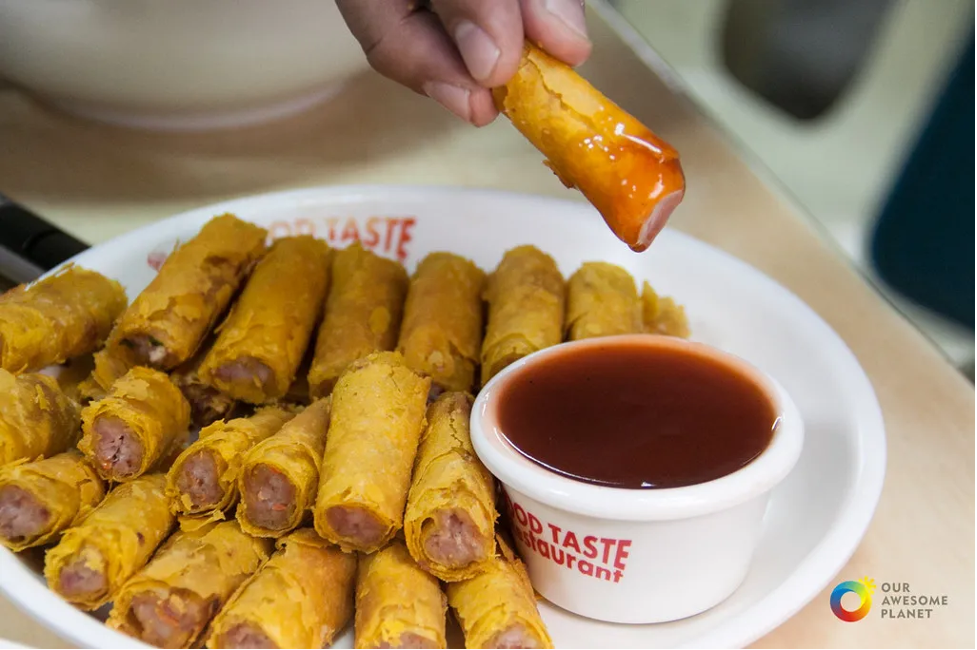 The country's Summer Capital's go-to dining place also prides itself on its version of Lumpaing Shanghai. Good Taste's budget-friendly meals are surely one of the reasons why this place is highly recommended. Still, many people do not know that they also serve one of the best Lumpia in the country, as mentioned by TasteAtlas.
CAFÉ ILANG ILANG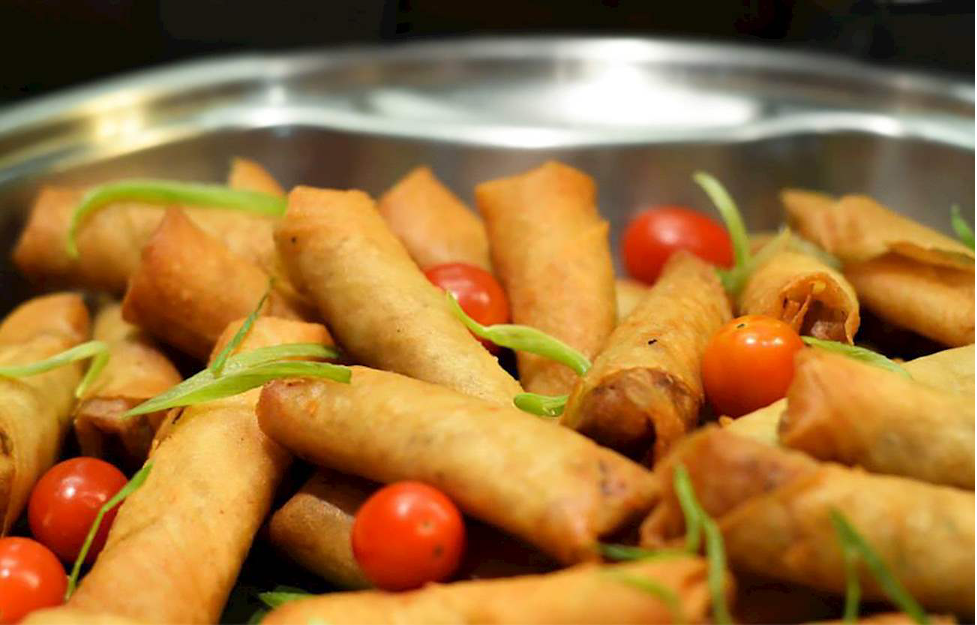 Right on the posh side of things, Café Ilang-Ilang serves another best-ranked version of Lumpiang Shanghai in the country, as written by food critics. Their Bangus Lumpiang Shanghai is one of the restaurant's must-try menus.
If the list does not make you crave some crunchy and tasty bite of the world's best Pinoy Lumpiang Shanghai, we honestly do not know what will. Share with us your best Lumpia experience!