Got an innovative idea waiting to be heard?
Pioneer 2022: ELEVATE proudly presents MIND THE PRODUCT, a business pitch competition.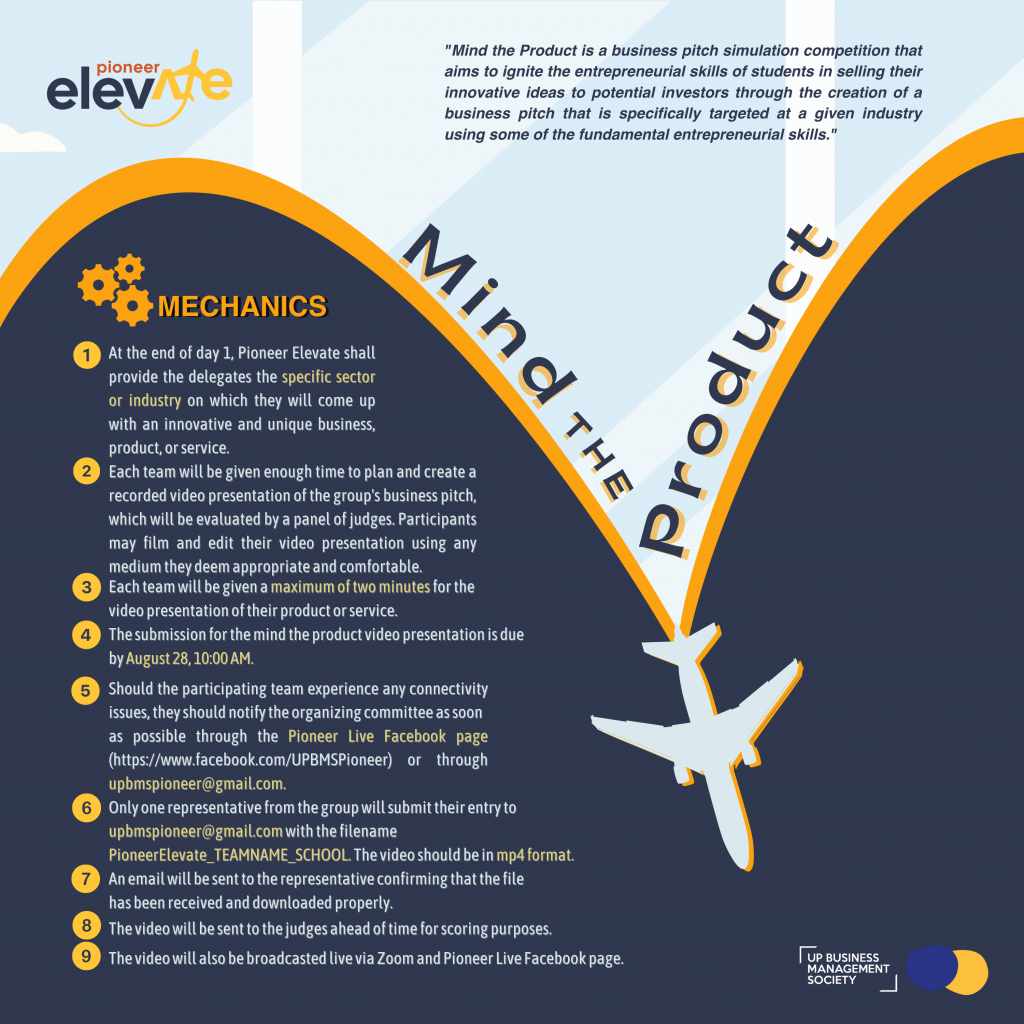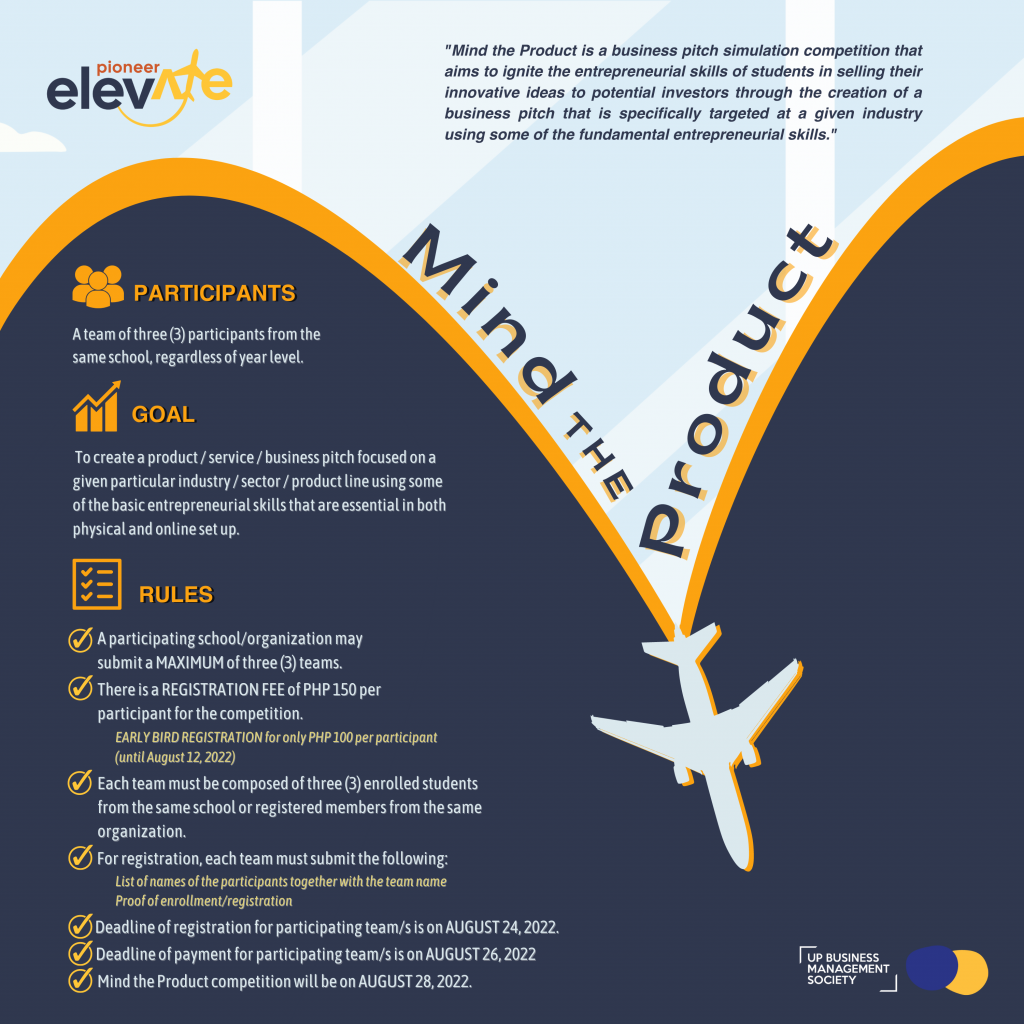 Mind the Product provides an opportunity to ignite the entrepreneurial skills of delegates in selling their innovative ideas to potential investors. The goal of the competition is to create a business pitch specifically targeted on a specific industry using some of the fundamental entrepreneurial skills that are essential in both physical and online set-up. It is part of the annual initiative of UP Business Management Society (UP BMS), Pioneer. For this year, the online youth conference bears the theme Pioneer 2022: ELEVATE with the tagline "Reinventing business norms and trends to your advantage" happening on August 27-28, 2022. The business pitch competition will take place on the second day of the event.
The contest is open to all senior high school students. Interested participants of the business pitch competition must form a team of three (3) students from the same school or registered members from the same organization, regardless of year level and fill up the registration form below. Participating teams with the most brilliant and innovative ideas will have the opportunity to win and take home the following prizes:
MTP CHAMPION
Php 2,000 cash plus more than Php 3,500 worth of products
MTP 1st Runner up
Php 1,000 cash plus more than Php 3,000 worth of products
MTP 2nd Runner up
Php 500 cash plus more than Php 2,000 worth of products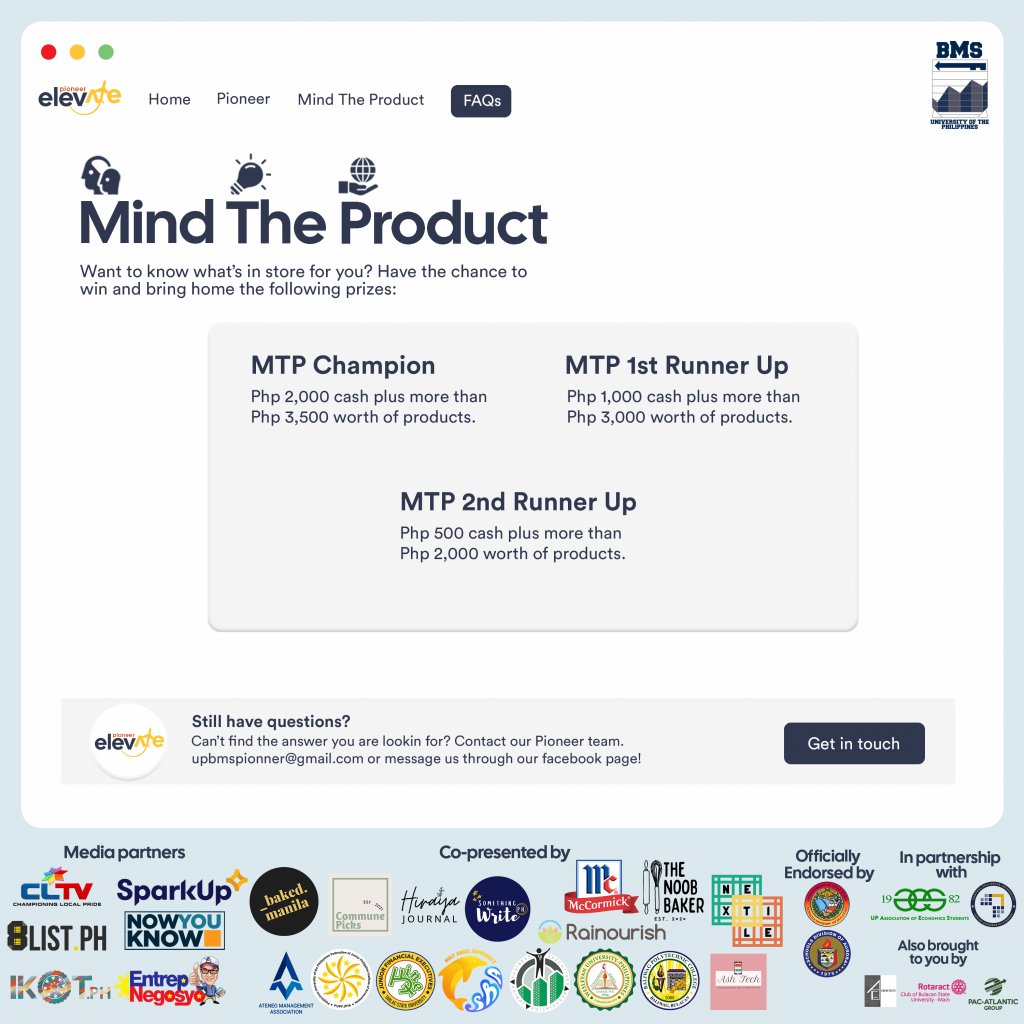 Ready to take on the challenge? Register at https://bit.ly/Pioneer2022RegForm to showcase your skills and great business ideas.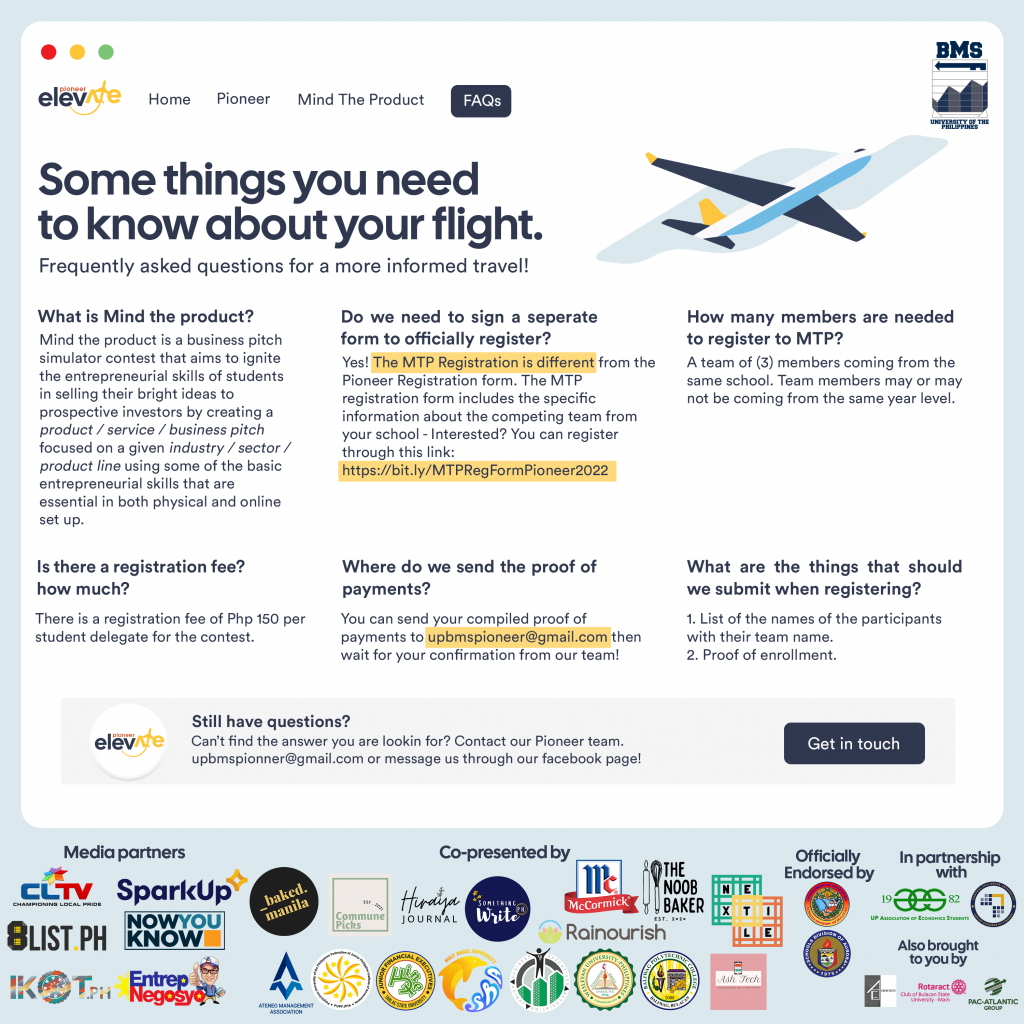 Deadline of registration of participating team/s is on August 24, 2022. For more information about the rules and mechanics, skim through the photos below.
#ElevateWithBMS #Pioneer2022
#BeMoreThanJustAStudent