Cabinet Secretary Karlo Nograles said in a radio interview over the weekend that government would concretely address issues arising from the pressing problem of hunger and poverty amid the coronavirus disease (COVID-19) pandemic.
"The hunger problem is worldwide. According to the United Nations, 690 million individuals suffer from hunger on a daily basis, and the situation will worsen with the possible addition of 83 to 132 million undernourished people as a direct result of COVID-19 and the global economic slowdown."
The Malacañang official, however, made assurances that the Duterte administration has concrete plans in place to address the matter.
"Government is taking the lead in the anti-hunger and anti-poverty effort, but we will not fully succeed without the help of the private sector. Everyone is a stakeholder in this campaign to rid the country of hunger and poverty."
Based on the Global Hunger Index which was released last month, the Philippines belongs to the "moderate level", down from the "serious level" hunger in 2019. The country likewise improved one slot, now occupying the 69th position in worldwide rankings.
"There was an increase in the rate of uncertainty of access to food, from 53.9% in 2018 to 64.1% last year as per the DOST Food and Nutrition Research Institute's 2019 Expanded National Nutrition Survey (ENNS). LIkewise, according to the latest SWS Mobile Survey, a 30.7% hunger rate covers an estimated 7.6 million Filipino families as of September 2020," the Cabinet Secretary explained.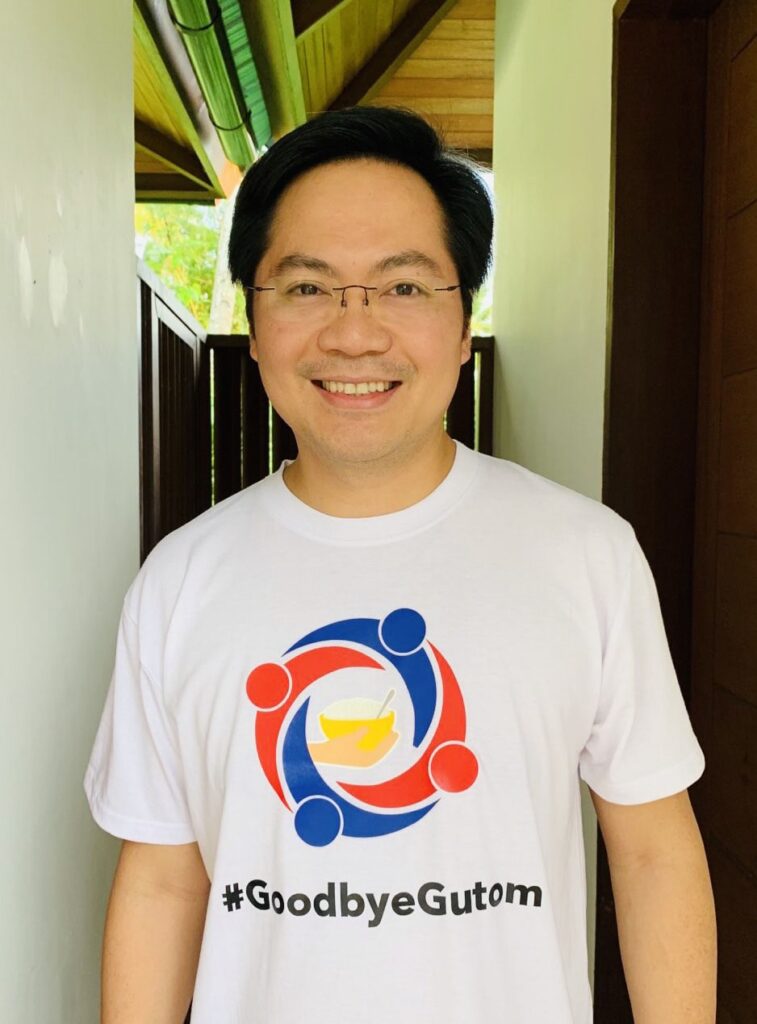 "There's reason for hope and optimism, however. Our incidence of involuntary hunger was at its lowest since 2005 at 8.8% pre-pandemic. We are addressing that number with anti-hunger programs in both the countryside and in urban areas."
Nograles said they are implementing the National Food Policy and enlisting the help of key government agencies as well as the private sector in its drive to combat hunger.
Based on the Global Hunger Index which was released last month, the Philippines belongs to the "moderate level," down from the "serious level" hunger in 2019.
"For example, we are actively pushing through with the "Pilipinas Kontra Gutom" and "Brand Aid: Noche Buena Para sa Lahat!" initiatives with private groups and individuals. We have also enlisted the active participation of Gawad Kalinga for its "Kusina ng Kalinga" project which provides for the nutritional needs of children in different communities, public schools and disaster-affected areas."
The Task Force's banner campaign is the Enhanced Program Against Hunger and Poverty (EPAHP) program, which aims to increase agricultural production, augment the incomes of farmers and various agricultural sector workers, ensure food security, and directly address the twin issues of hunger and poverty.
"At this point, we give special attention to vulnerable age groups and sectors including children below two years old, pregnant women or lactating mothers, and senior citizens who all have specific nutritional needs to enhance their health especially during this period of pandemic," the former Davao legislator explained.
The Cabinet Secretary emphasized: "Government is taking the lead in the anti-hunger and anti-poverty effort, but we will not fully succeed without the help of the private sector. Everyone is a stakeholder in this campaign to rid the country of hunger and poverty. We do this for every Filipino family and for the children most particularly, who deserve a healthy and nutritionally-secure future."
Share this article: