How do we measure the quality of a dining experience? Good food? Good service? Cleanliness? Instagram-worthy place? Clearly, it's relative. Private dining experiences are meant to cater to our most intimate and specific preferences. However, few options could truly deliver the experience we expect our money to be worth.
There are over 115 million Filipinos in and outside the country. At some point, having a space that can take care of your senti moments will become challenging if it isn't already making you feel crowded. We are not a fan of talking about the silver linings of the pandemic, for obvious reasons, but we cannot deny how the changes it made seem to be working to our advantage. Ironically, it made people come out of their shelters to explore old and new places. Places we tend to miss experiencing as they are often flocked by so many people. And a crowd and COVID-19 are two things we surely don't wish to mingle with.
That said, we searched outside Metro Manila for places that offer privacy, a great dining experience, good food, and excellent service. Consider this as an early Valentine's tip, if you may. So, without further ado, here are the three spots we found to kick off bottling up memories and experiences for 2023.
Mrs. Saldo's Bespoke Private Dining (Silang, Cavite)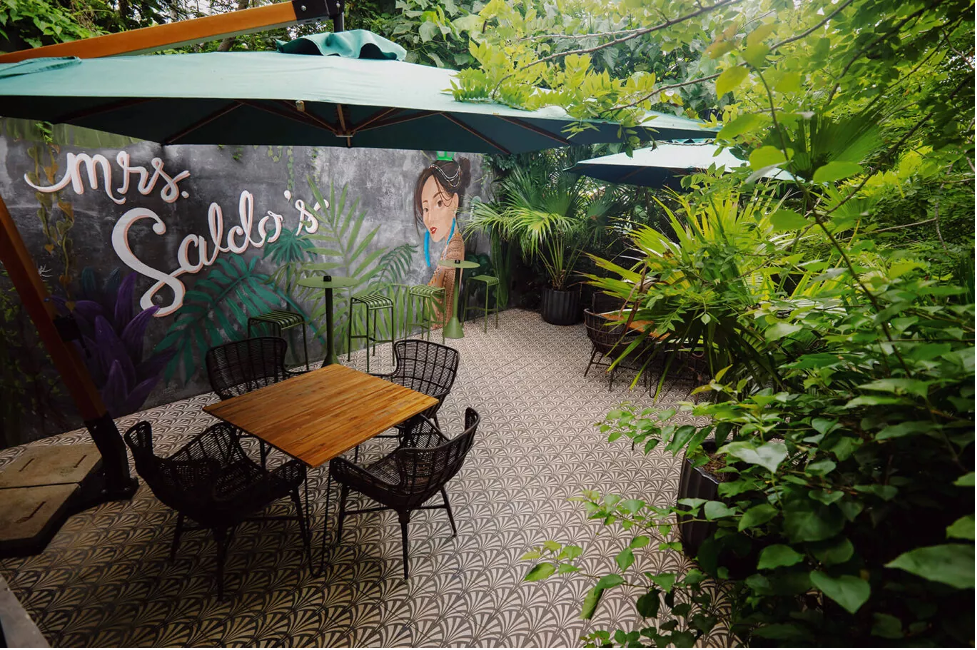 Tucked in the humble town of Silang, Cavite is Mrs. Saldo's Bespoke Private Dining. Arguably the hottest place to dine near Tagaytay, this garden restaurant is a passion project by Chef Rhea Rizzo, which she opened at the height of the pandemic in October 2021.
The maze-like restaurant has paths that lead to various areas. One would lead you to the bakery, while the other leads to the main dining area. An outdoor dining table would make any plantito and plantita happy and in awe. They also have an area for their curated wine collection.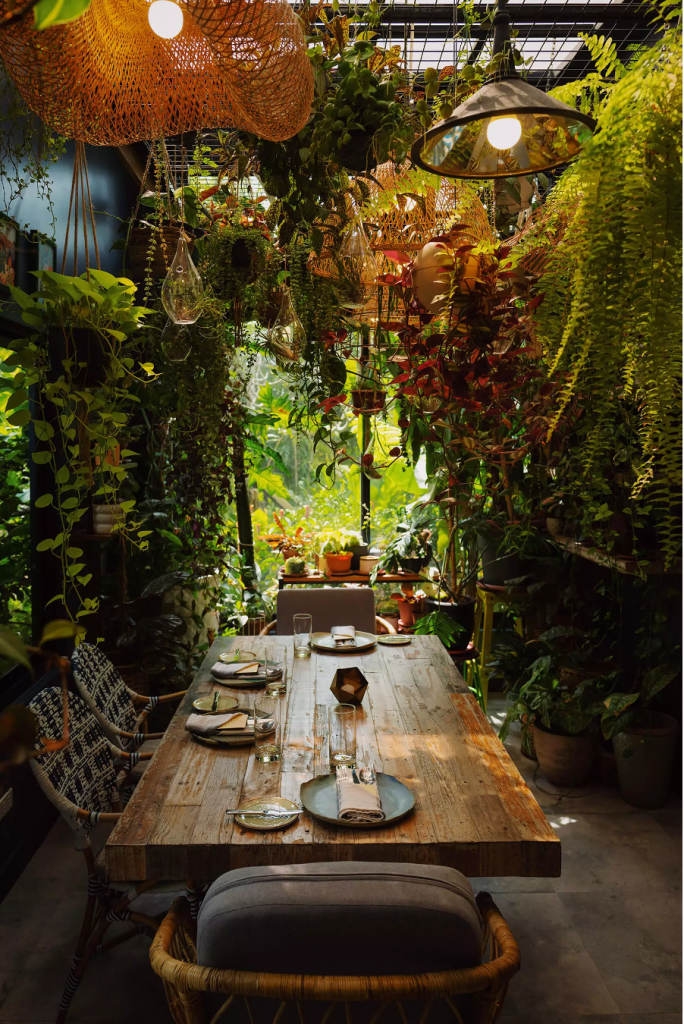 The place has three private dining rooms that can be connected or separated, depending on the number of people using them. Mrs. Saldo's offerings include the ala carte All Day Brunch at Mrs. Saldo's, Vegan Tasting Menu (P2,900+ VAT/ person), and the rockstar of the restaurant, the Asian Tasting Menu (P3,900 + VAT/ person).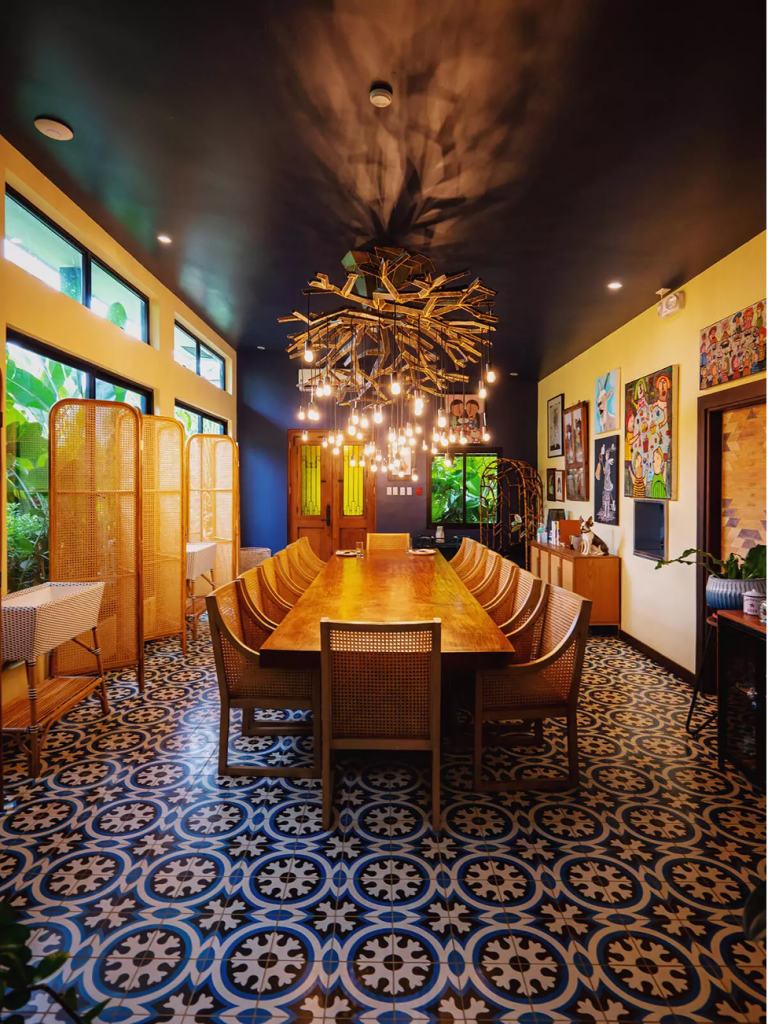 The only catch is that to experience the great food and scenery at Mrs. Saldo's, you must make your reservation in advance. And by advance, we mean at least one to two months since the place is almost always full. You can make your reservations by email at mrssaldosprivatedining@gmail.com or through mobile: 0917-1002983.
Arabelle at the Secret Garden (Alfonso, Cavite)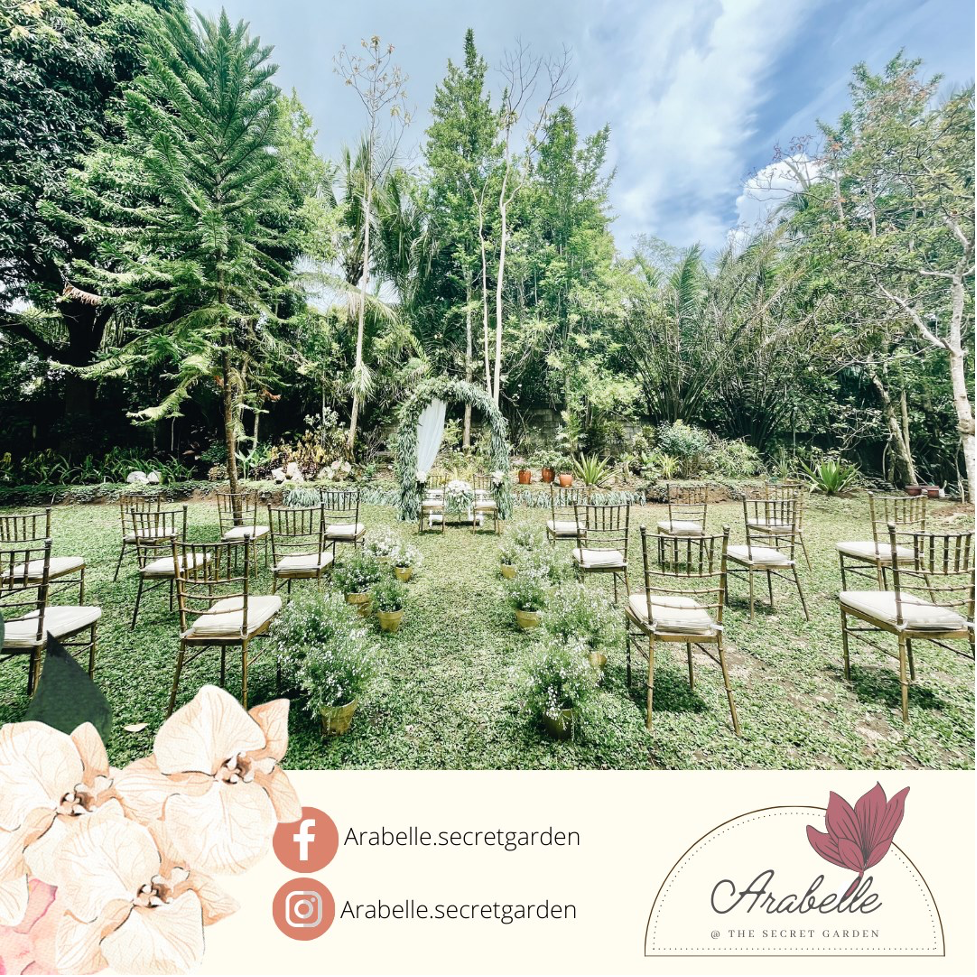 Another place that has been making rounds in the Metro foodie crowd is Arabelle at the Secret Garden. Hidden in a secret garden in Alfonso, Cavite, the place is ideal for intimate gatherings. The picturesque food haven offers delectable food matched with impeccable service.
If you can't stand the crowd, long queues, and almost often complicated reservations, but you love visiting Instagrammable places out of town, then this place is undoubtedly for you.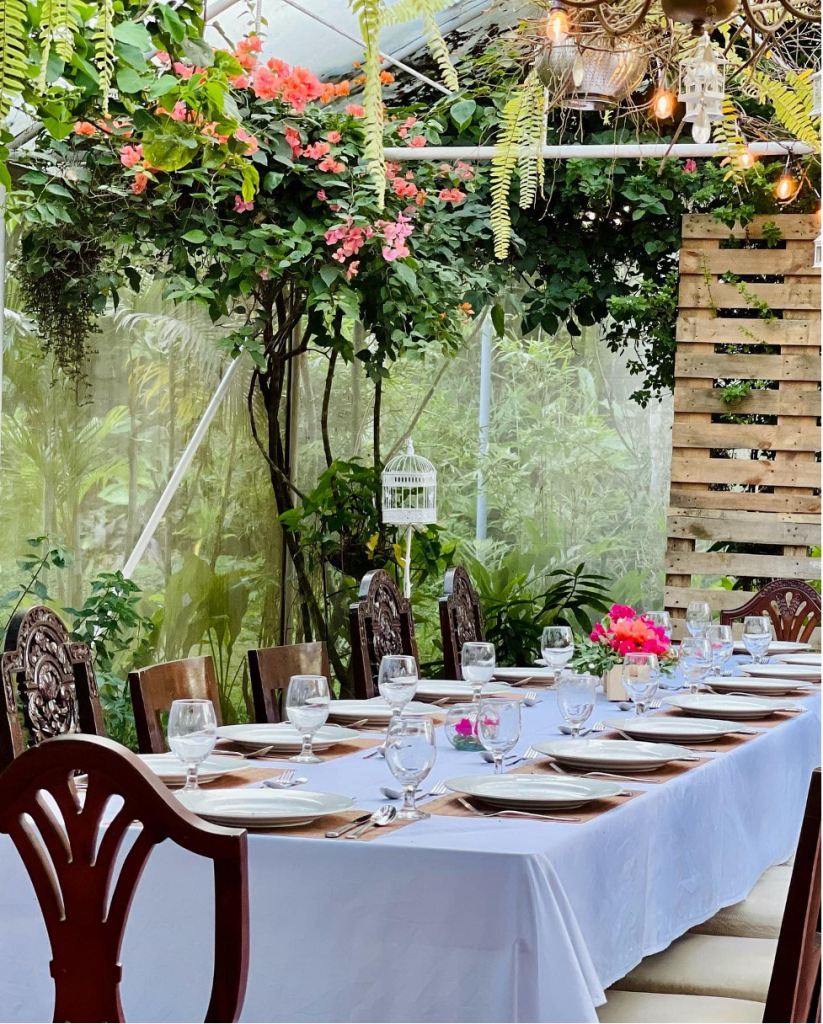 Their warm welcome makes the already charming ambiance more memorable and worthy of every penny spent. Arabelle at the Secret Garden mainly caters to weddings and small gatherings. But you can visit the place by yourself, with a special someone, with your friends, or with your family.
The shabby homey vibe of the place will make you appreciate even more the peace of having a personal space tucked in a secret garden. You can send your inquiry and make reservations through their homepage.
Silang House (Sa May Silang)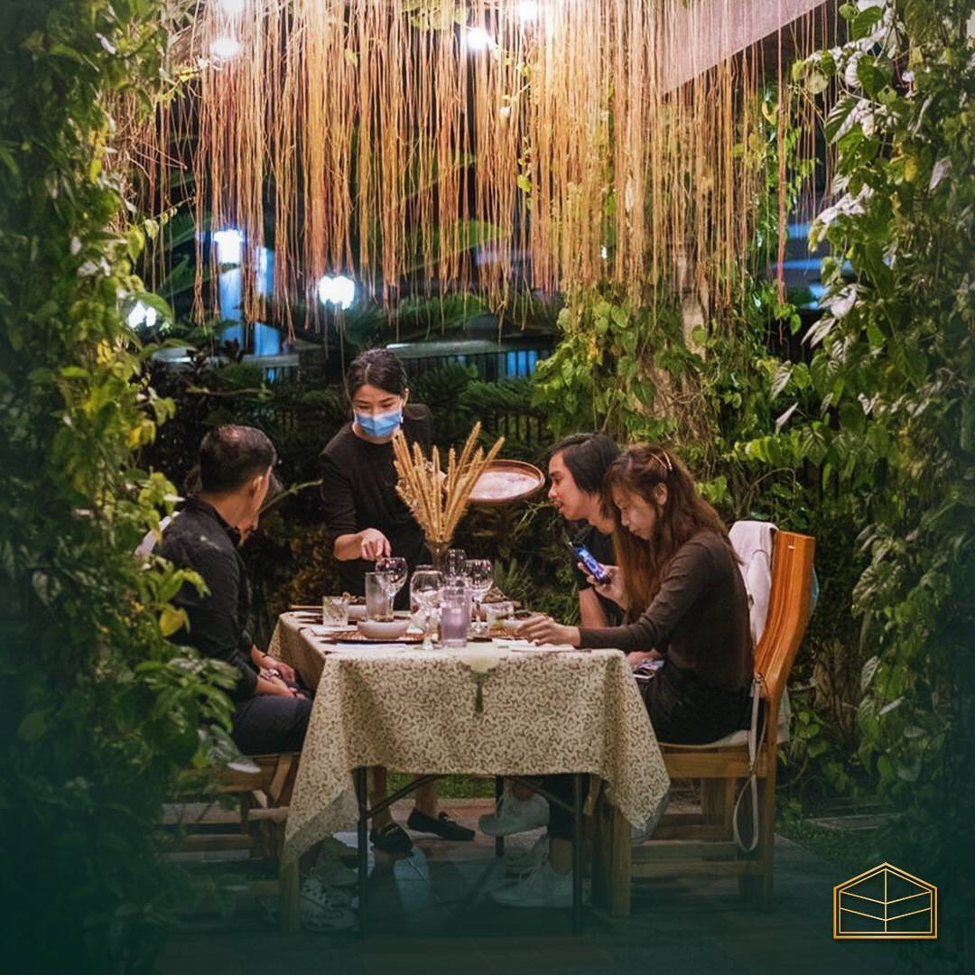 Tagaytay will always be the hip place, especially for younger generations. Those random drives around town that lead up to the crazy streets of the city are one for the books! But If you are already out for a drive down south, there is another place just outside Tagaytay that you wouldn't want to miss. It can be found Sa May Silang.
These days, we like to get things fast and easy. We hate complicating stuff like finding a restaurant, making reservations, and waiting for weeks, if not months, to get a table. But on the flip side, we can see the rise and popularity of private dining. Call it curious, but this could be one of the effects of the pandemic. A couple of years of observing social distancing narrows our options in fear of taking with us an unwanted souvenir. So, we go through the hassle of arranging things and waiting to be called, all for some private and safe space.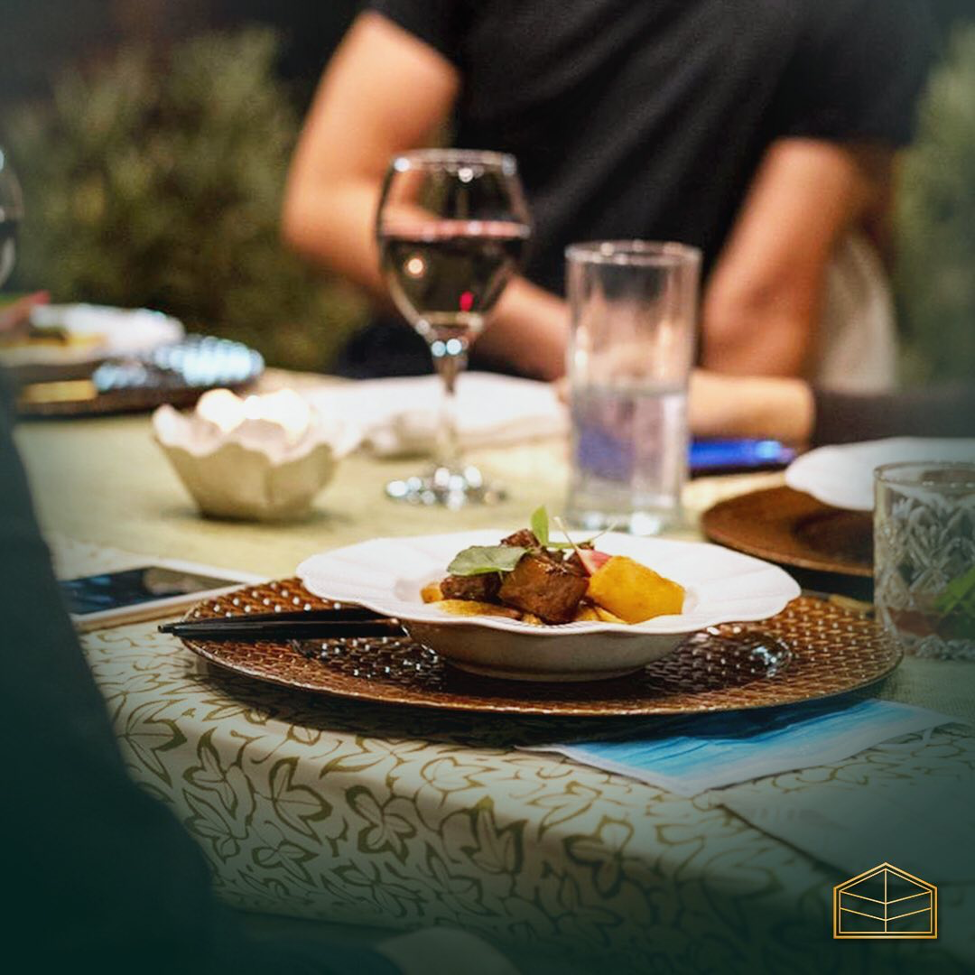 Lucky for people who are still finicky about where they eat, Silang House is one of the best options outside Metro Manila. The private dining hub is run by Chef Mil Crespo and his team of agile and highly imaginative culinary buddies.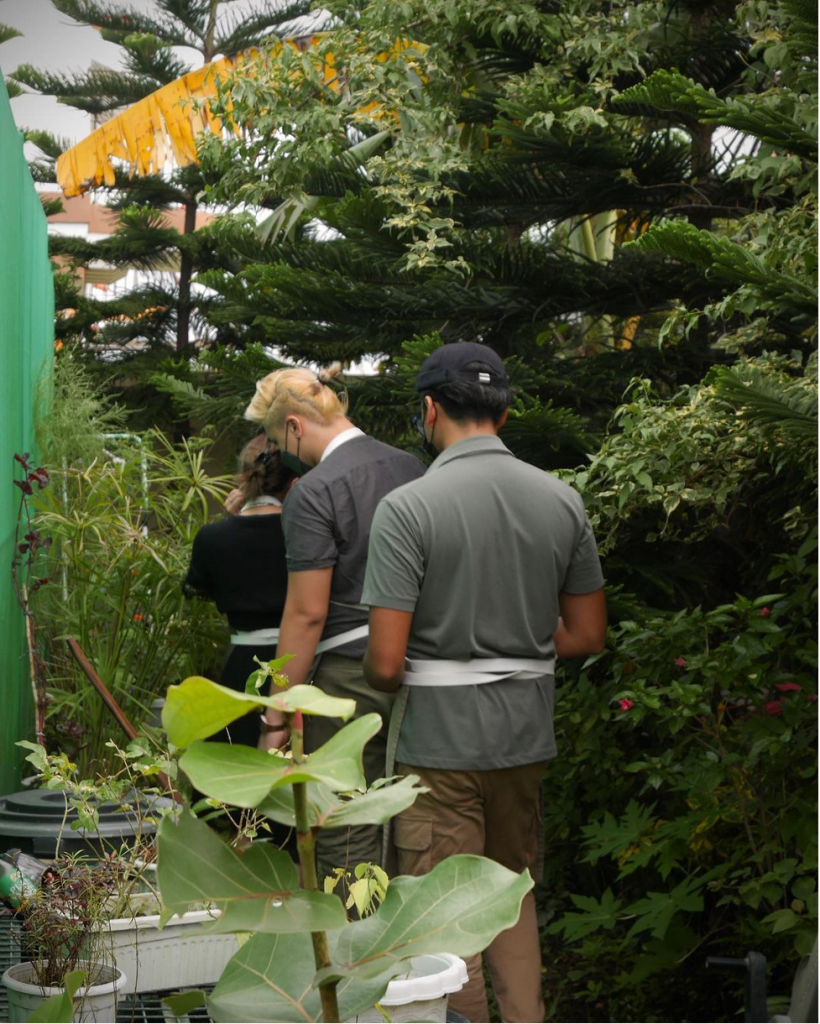 There is also something to say about their dedication to farm-to-table experience. These days, food-loving chums and critics are particular about where their food comes from. Food with a strong base of nutrition is always a plus point for anyone. Whether you know or simply love food.
When you can rest assured that your food is served with all intentions of creating a worthwhile experience, no distance is ever long enough. You may check out their menu and other details by visiting their Instagram page here.