The Philippines is a nation of festivals.
Each month, not too few celebrations are held in various parts of the country.
This May is known as the Santacruzan Month.
Santacruzan is held annually in the warm month of May and is considered to be the "Queen of Filipino Festivals". Beautiful town belles are selected to participate in this colorful pageant parade. The stars are selected not for their looks alone, but for their embodiment of traditional feminine qualities. It is a week-long street pageant in almost every town; from the dirt road barrio to the metropolis honoring beautiful Philippine maidens and their handsome escorts under the hand-carried bamboo arcs decorated by fragrant native flowers.
Check out the events, dates, venues, and brief descriptions below.
Flores de Mayo
(May, country-wide event)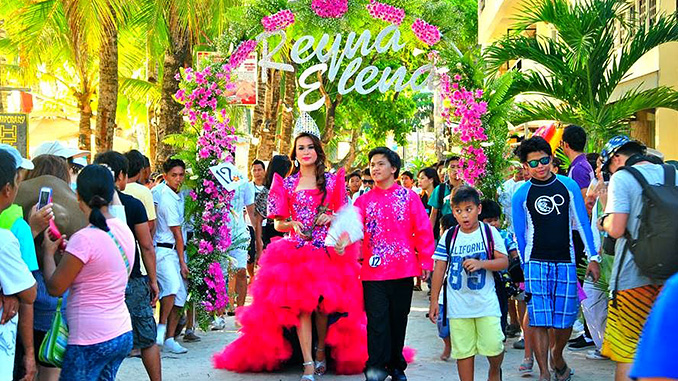 Literally translated, it means "Flowers of May" and highlights a procession honoring the Virgin Mary. Coinciding with it is the Santacruzan, re-enacting the search of Queen Elena for the cross upon which Jesus Christ was crucified. The town's loveliest ladies grace the occasion.
Balanghai Festival
(May, Butuan City)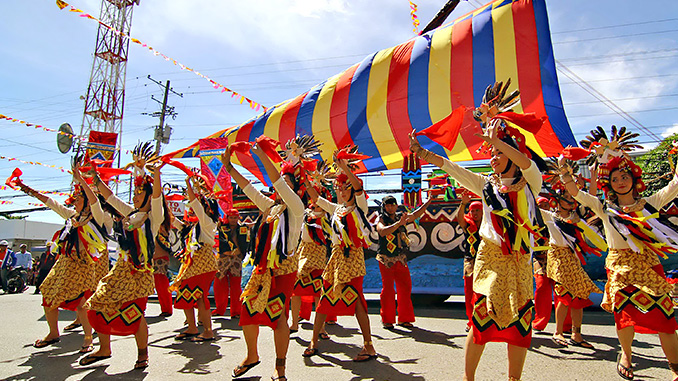 This commemorates the coming of the early migrants from Borneo and Celebes. It is said that they came to Agusan in balanghai or wooden boats.
For the best hotels and resorts in Butuan City, check out the top 5 places to stay when in Butuan City.
Tapusan Festival
(May, Alitagtag, Batangas)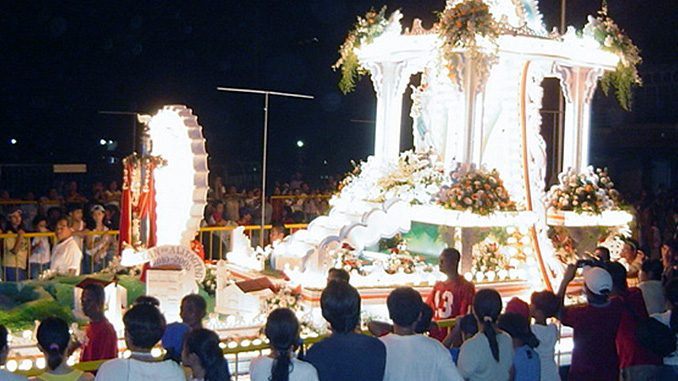 This is a month-long celebration honoring the Holy Cross.
Pahiyas Festival
(May, Lucban and Sariaya Quezon)
This is a thanksgiving festival to San Isidro Labrador for the past year's bountiful harvest. The event is popular for the elaborate edible decorations that cover entire houses like fruits and vegetables, most prominent of which are the brightly colored rice wafers known as Kiping; The image of the patron saint is also paraded around town assuring the farmers of a bountiful harvest in the years to come.
For the best places to stay when in Quezon Province, check out the top 10 best hotels and resorts in Quezon Province.
Pasalamat Festival
(May 1, La Carlota, Negros Occidental)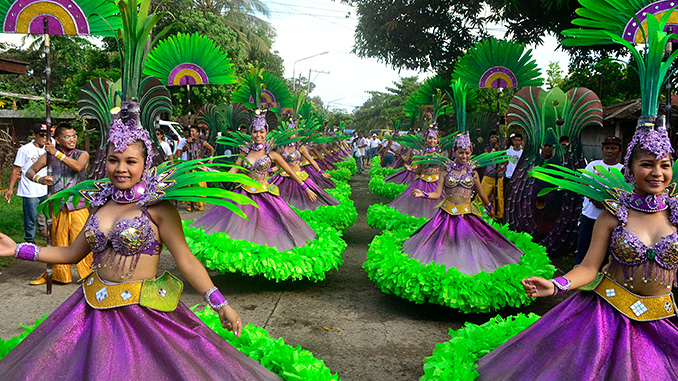 This is a labor and thanksgiving festival marked by street dancing and a parade of farm products.
For the best hotels and resorts in Negros Occidental, check out the top 10 best places to stay when in Negros Occidental.
Magayon Festival
(May 1, Albay Province)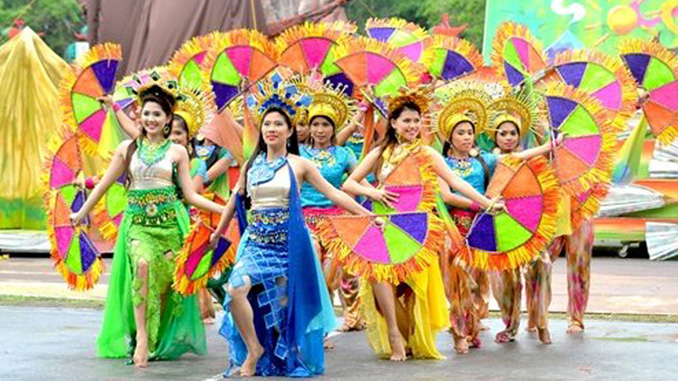 This is a showcase of Albay's culture and arts marked by exhibits, parades, shows, and sports.
Pista y Dayat Festival
(May 1, Pangasinan)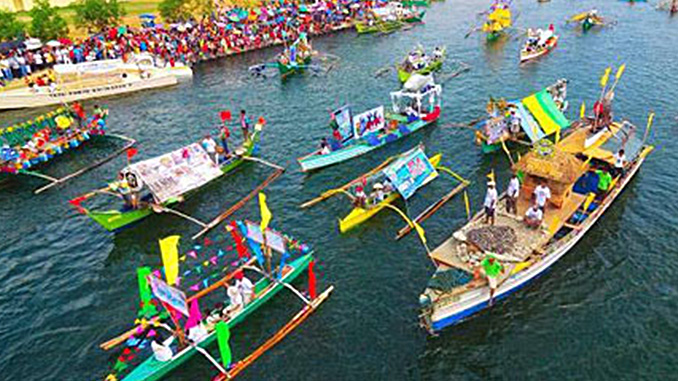 This is a seaside festival and a thanksgiving day by local fishermen for a bountiful year.
Lanahan Ritual
(May 1-3 Balabag, Digos, Davao del Sur)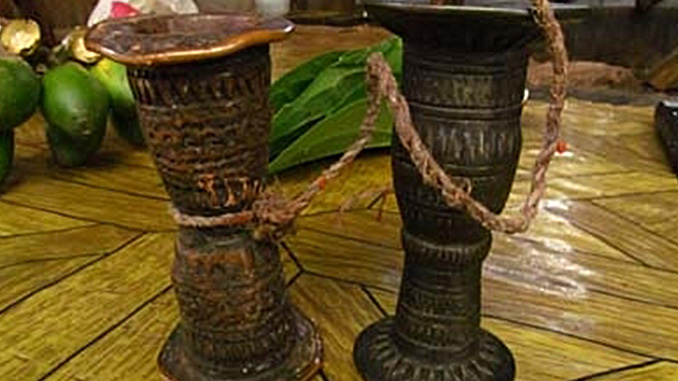 This is the ritual performed by the Bagobos involving the making of medicinal oil (lana) after their pilgrimage to Mount Apo.
For the best hotels and resorts in nearby Davao City, check out the top 10 best places to stay when in Davao City.
Boa-Boahan
(May 2 Nabua, Camarines Sur)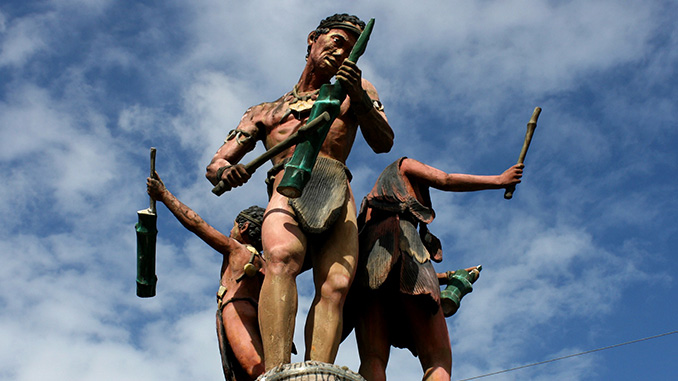 This is a re-enactment of the 13th-century rite of offering chains of coconut embryos called boa to deities. They believe that doing so would mean a prosperous year.
For the best hotels and resorts in Camarines Sur, check out the top 5 places to stay when in Camarines Sur.
Carabao-Carozza Race Festival
(May 3, Pavia, Iloilo)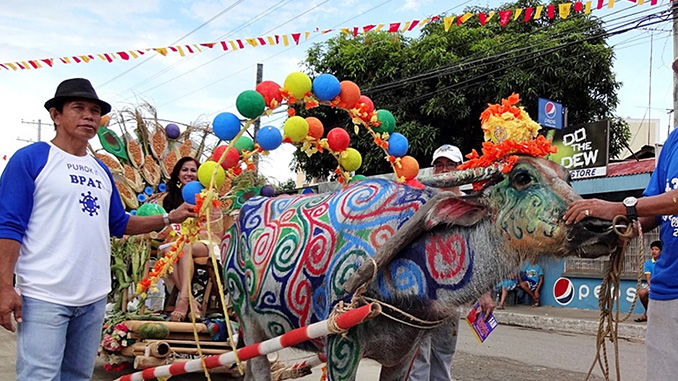 This is an event where carabaos (water buffaloes) pull decorated bamboo carts in a 400-meter course race.
For the best places to stay in nearby Iloilo City, check out the top 10 hotels in Iloilo City.
Barangay Boat Festival
(May 11, Aparri, Cagayan)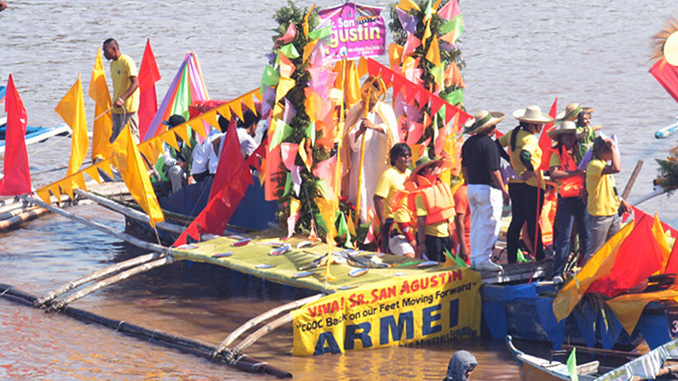 This is a fluvial festival held annually in honor of Saint Peter Thelmo, the town's patron saint.
Carabao Festival
(May 15, Pulilan, Bulacan)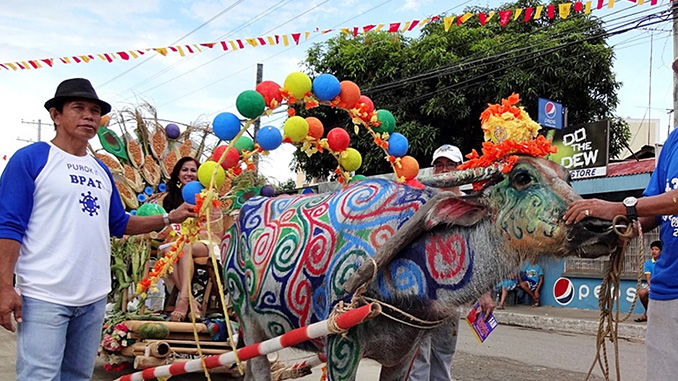 This is an event honoring San Isidro Labrador, the patron saint of farmers. Carabaos are paraded and blessed by the town priest.
Obando Festival
(May 17 to 19, Obando, Bulacan)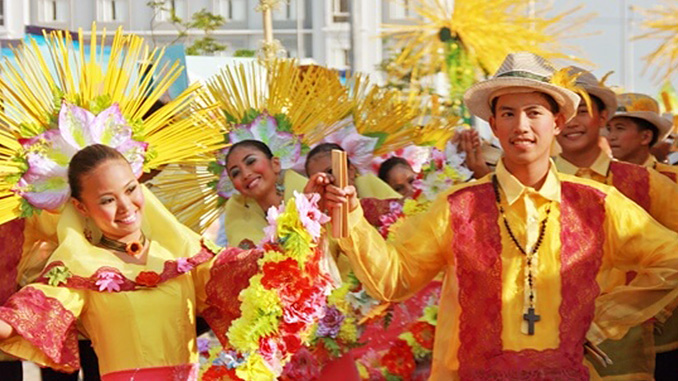 The festival involves the different dance rituals held for three consecutive days honoring three patron saints: May 17 for St. Paschal (for couples who want a male child), May 18 for St. Claire (for couples who want a female child) and May 19 for the Our Lady of Salambaw (patroness of fishermen).
Pahoy-Pahoy Festival
(May 19 to 25, Calbiga, Samar)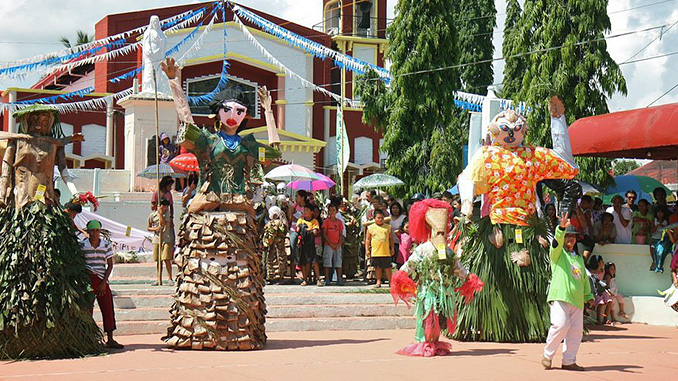 Every May, the quaint little town of Calbiga abounds with giant pahoy-pahoy (scarecrows) made of indigenous materials dancing about its streets Musical instruments made up of bamboos, cans and stones create the sounds that scare the local maya birds.
Come celebrate with us!
For more details, visit the website of the Tourism Promotions Board of the Philippines.
Editor's Note: Xander Sigua is the President of TEAM Philippines (Tourism Educators And Movers of the Philippines), an organization of individuals and groups committed to promote the tourism industry in the Philippines
Share this article: