The conversion of three mega tents at the Philippine Arena complex in Bocaue, Bulacan into additional coronavirus disease (COVID-19) quarantine health facilities has formally started Monday, April 20, 2020.
The mega tents were offered to the government by the Iglesia Ni Cristo (INC) in response to the health crisis. The Department of Public Works and Highways (DPWH) thru the Task Force on Augmentation of Healthcare Facilities formed by Secretary Mark A. Villar and the Regional Office 3 leads in coordinating the conversion of the mega tents at the INC's Ciudad De Victoria estate.
More than 100 workers from the District Engineering Offices (DEO) of Bulacan, and Pampanga were mobilized since last week.

DPWH  Task Force Head and Undersecretary Emil K. Sadain spearheaded a coordination meeting to identify and resolved urgent requirements of the tent facilities with the Maligaya Development Corporation, Department of Health (DOH), Meralco, Philippine National Police (PNP), Department of Information and Communication Technology (DICT), Bureau of Fire Protection (BFP), and the Office of Civil Defense (OCD).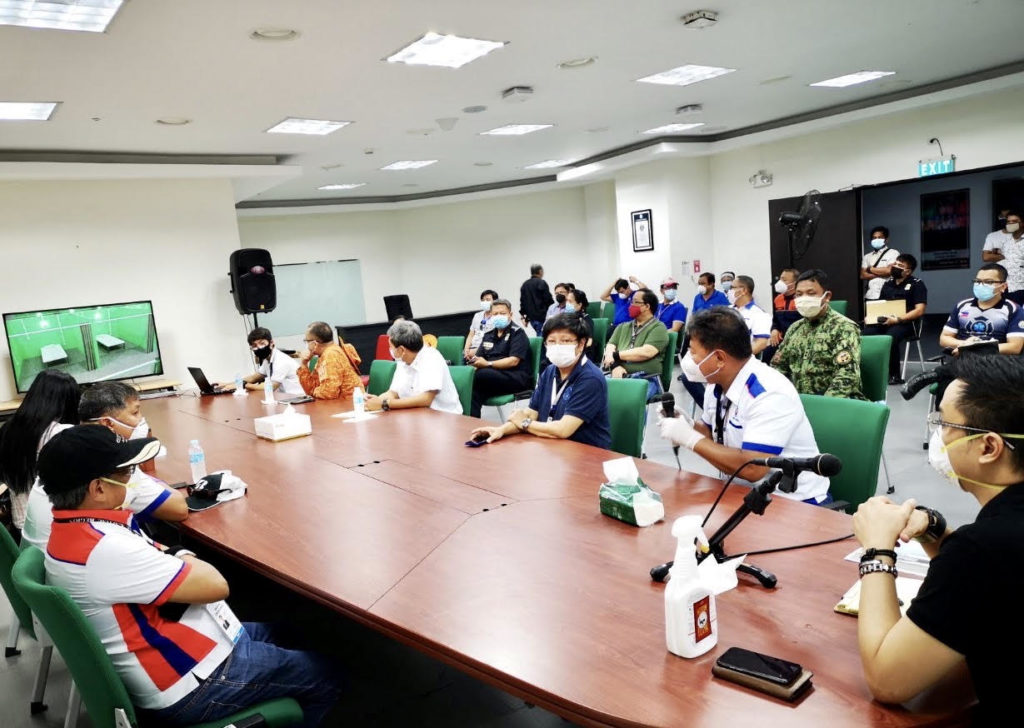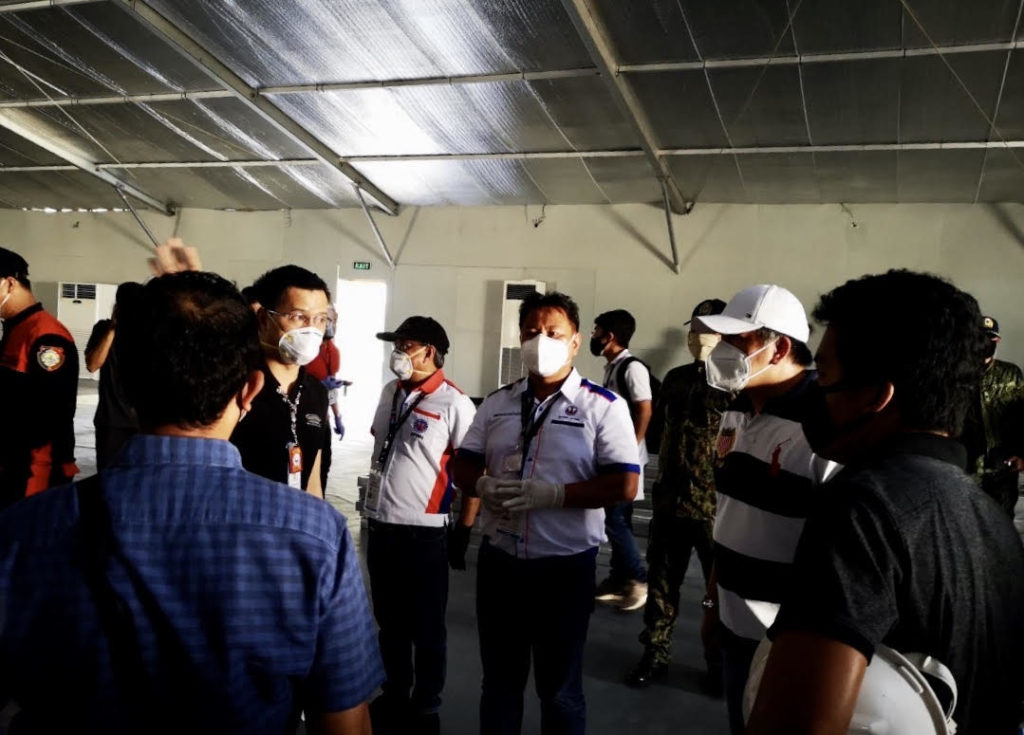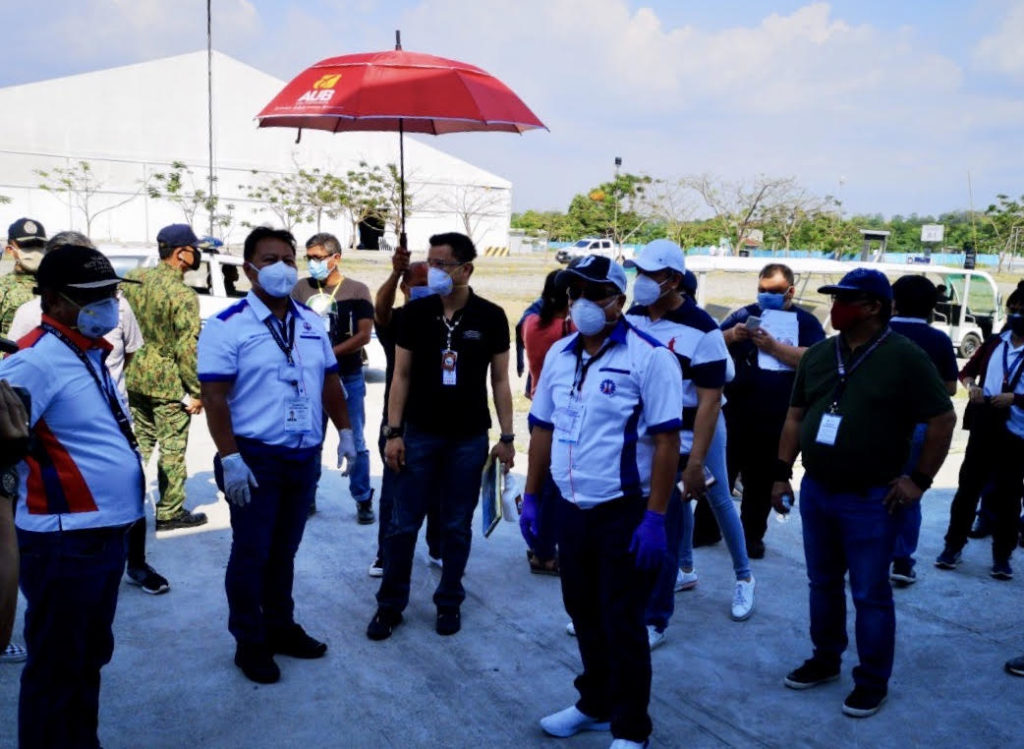 Also present were DPWH officials namely Assistant Secretary Eugenio Pipo, Jr.; Region 3 Director Roseller Tolentino; Assistant Regional Director Denise Maria Ayag; Region 3 Planning Division Chief Arthur Santos; Pampanga 1st District Engineer Almer Miranda; Bulacan 1st Assistant District Engineer Aristotle Ramos; and Bulacan 2nd Maintenance Engineer Edgardo Pingol.
Discussed at the meeting are the specific responsibilities/commitments of every organization such as the health facility equipment like hospital beds, quarantine operation and management, urgent need for electrical power lines, internet access, preparation of meals, sanitation, among others.
DPWH Region 3 Director Tolentino also recommended the installation of steel barriers within the mega tents' perimeter to ensure the safety of all patients and health workers. This suggestion for perimeter fence was relayed to the management of Philippine Arena complex.
More than 100 workers from the District Engineering Offices (DEO) of Bulacan 1st and 2nd; and the Pampanga 1st were mobilized since last week to assist in the clearing and dismantling of partition frames and taking out of hundreds of steel beds which were later cleaned and disinfected.
These workers are part of the augmentation personnel to complete the setting up of some 300-bed "We Heal As One" center in Bulacan within 10 days for the isolation and treatment of patients with mild symptoms and asymptomatic of COVID infection.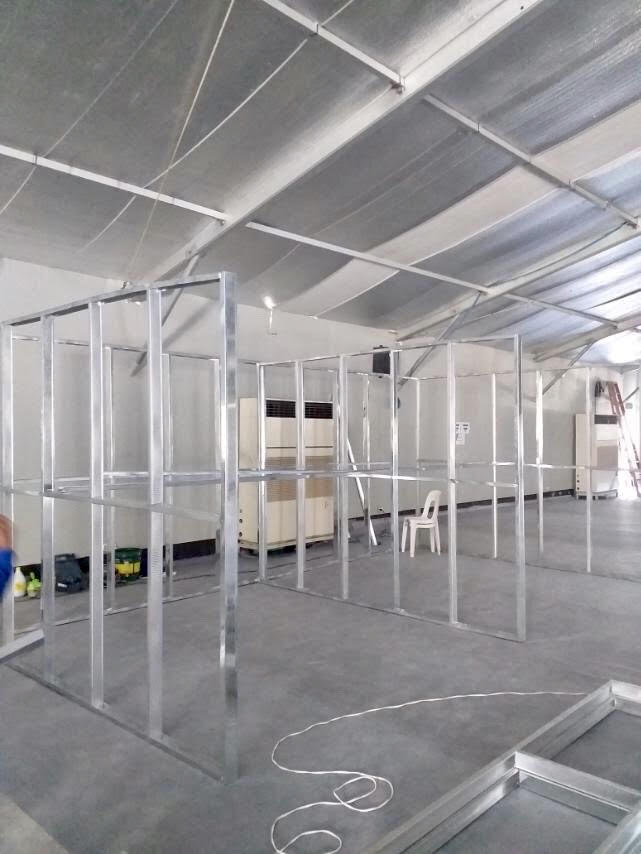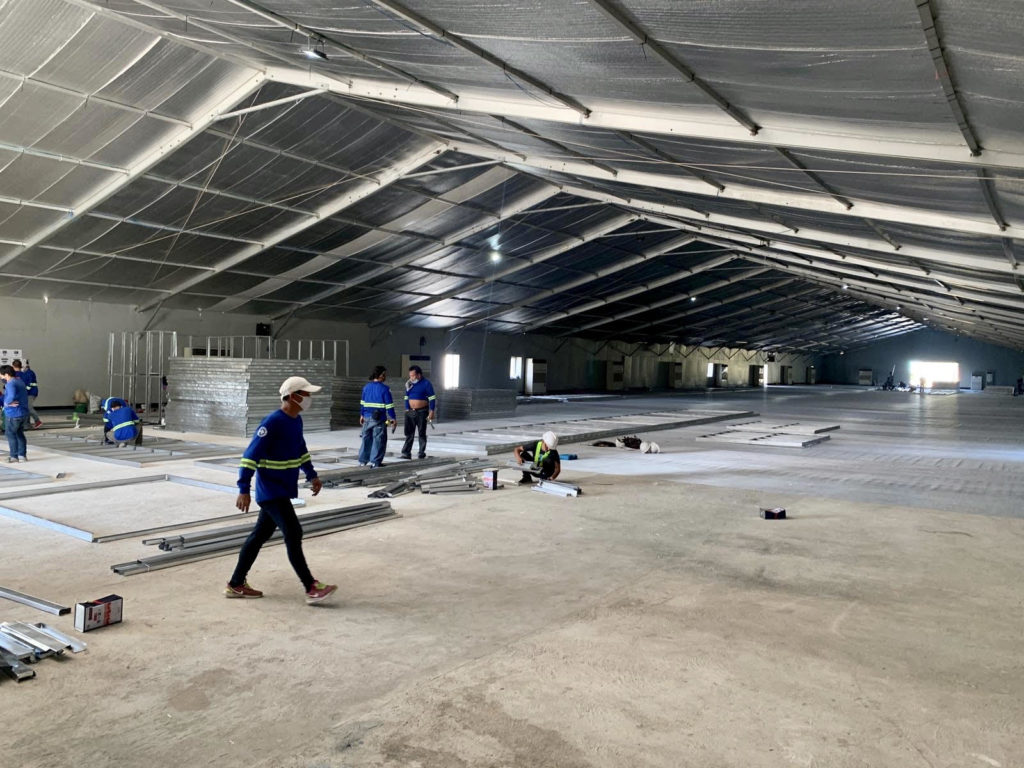 Service vehicles from the DEOs of the Pampanga 1st, 2nd, and 3rd DEOs; Bulacan 1st; the Regional Equipment Management Division; and the District Engineers League of the Philippines (DELP) Region 3 Chapter were pooled to transport the labor manpower to the Philippine Arena complex.
Also providing support to DPWH Task Force and coordinating with counterpart officials from DOH, Department of Local Government, concerned local government unit/s, and Inter-Agency Task Force for the Management of Emerging Infectious Diseases are the technical working group members and Bureau Directors namely Bureau of Maintenance Director Ernesto Gregorio, Jr.; Bureau of Design Director Aristarco Doroy; Bureau of Equipment Director Noel Toribio Ilao; and Bureau of Construction Director Eric Ayapana and Asst. Director Edgar Garces.