Clark, Pampanga will host the fourth of a series of key LGU and local stakeholder consultations and round table discussions (RTDs) aimed at better understanding the role of local governments in water resource management and satisfying increasing demands for safe, affordable water in provincial, rural areas.
The consultations, dubbed ""Local Development means Local Involvement: The Role of LGUs in Water and Wastewater Management," will be held on September 20 at the Stotensenburg Hotel in Clarkfield, Pampanga, after previously being conducted in Legazapi City on August 15, in Mactan, Cebu on September 5, and Cagayan De Oro City on September 12.
Project convenors include the Philippine Water Partnership (PWP), the National Water Resources Board (NWRB), the League of Cities of the Philippines (LCP), the League of Municipalities of the Philippines (LMP), and ISTRATEHIYA.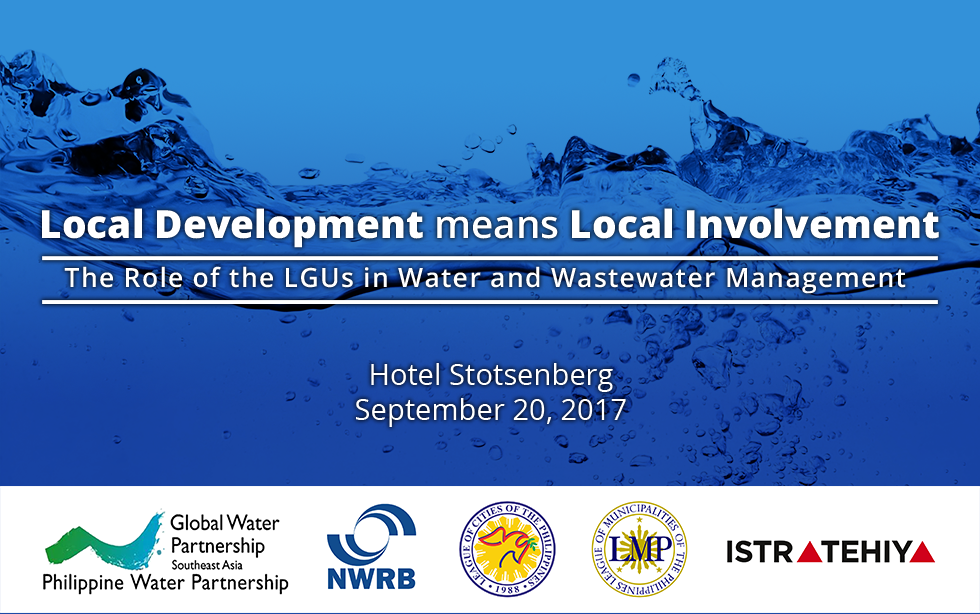 PWP Chairperson Atty. Nathaniel Santos said that the consultations are part of efforts to better understand and define the role of LGUs in local water resources management and development.
"At the end of these discussions, we hope that the insights gathered from LGUs during the series of RTDs in Luzon, Visayas and Mindanao will provide national government policy makers and development planners with a better understanding of the current situation at the local level so that they can formulate appropriate measures to address common gaps, issues, and challenges," said Santos, who explained that the RTDs in Bicol, Cebu, and Cagayan De Oro confirmed the Philippine Water Partnership's initial views about LGUs' institutionally-weak linkages and coordination with national agencies based in Metro Manila.
"Local governments often complain about the difficulties brought about by both geographical distance and the apparent failure of national agencies to fully appreciate and address local conditions and demands," lamented Santos.
"In our discussions with LGU representatives, they point out that when faced with local water resources management issues, they have to travel all the way to Manila to work with agencies like the NWRB to address local problems. It's clear that many LGUs want a policy and implementation mechanism that's faster and more responsive to their conditions, because their constituents demand quicker responses to problems involving their water supply," explained the lawyer.
According to Santos, the "local development means local involvement framework is apparently the most viable and appropriate response to the problems that come with the current centralization of water supply and wastewater management protocols," the PWP Chair said.
PWP is a non-government organization affiliated with the Global Water Partnership, which assists the Philippine government and provides a neutral venue for discussions on integrated water resources management.
According NWRB data, the total freshwater resources in the Philippines totals around 149.5 billion cubic meters per year. On the other hand, Philippine consumption, according to available data from the World Bank, is estimated at 81.6 billion cubic meters annually.
Water distribution in majority of the country relies mainly on independent local water districts, each with their own plans, regulations, and policies. Private investors who want to partner with these LWDs have to work with LWDs and LGUs to develop water supply projects to serve local communities.