Hi there, beauty junkies! Recently, we have featured the popular aloe vera gel and its numerous benefits.  Today, we will put other plant-based and animal-based gels on the spotlight that will revolutionize your skin care routines.
Animal-based and plant-based products are the hottest skin care trend that makes millenials crazy nowadays! As a K-beauty and Jap-beauty fanatic, I have tried quite a lot of Korean and Japanese products that really improved my skin! What I really love about the skin care products from this beauty expert countries are the natural ingredients that they use in formulating beauty products.
Natural ingredients such as snail secretions, horse oil, bamboo and cucumber extracts are drawing too much interest from the public all over the globe, making K-beauty and Jap-beauty product sales grow rapidly worldwide. Aside from the organic and natural formulation, I also consider the very budget-friendly prices of these products as compared to products from Europen countries and the US.
You can even hoard a lot of these skin care products from the nearest Korean and Japanese stores such as Mumuso, Nature Republic, The Face Shop and Miniso for a very reasonable price which usually ranges from P99-P350 per tub.
1 Snail Oil Gel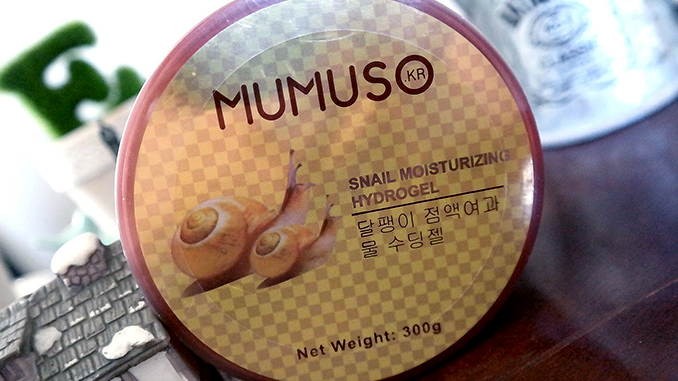 Have you ever imagined yourself putting snail slime on your face and body? Before you feel disgusted, let me tell you why this slime became the main ingredient in making one of the most popular skin care gels and creams in South Korea.
Most of the time, we are exposed under the scorching heat of the sun, making our skin vulnerable to dehydration and aging. Want to delay the aging clock from ticking?Here are what you need to know about the snail gel and how it can change your life in a snap.
Protects skin from damage
Snail slime contains nutrients like glycoprotein, proteoglycans, hyaluronic acid, and copper peptides that prevent skin damage.
Makes skin feel and look young
Snail mucins can revitalize the skin. It is popular for its anti-aging property which delays the growth of wrinkles, age spots and flat warts. It also contains nutrients that fuels up the body to produce collagen and elastin that repairs damaged and dry skin. Daily use and application of this product will make your skin firmer without emptying your pockets. Who knows, you might achieve the youthful glow of the 33-year old Korean star, Sandara Park, who looks like 10 years younger than her actual age.
2 Horse Oil Gel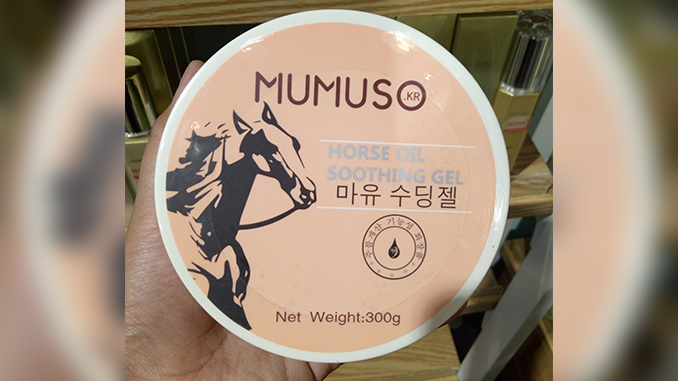 It might be your first time to hear about this horse oil product. Intrigued on how to include it in your beauty routine? Like any other beauty gels, all you have to do is spread it directly on your skin consistently to achieve best results.
For several years, the use and benefits of horse oil products are widely known in Japan and in Korea. During the ancient times, the physicians of the royal clans were prescribed horse oil to cure skin diseases and to hydrate and moisturize cracked and dry skin. It slowly gained popularity in the mid-'70s when a man who founded a company named Bayou, did a research on the benefits of horse oil. It had reached a wider range through the years, and began to attract skin care researchers from Europe and the US in the early 2000s.
Here are the benefits of the horse oil gel.
Combats early signs of aging
It contains healthy acids such as alpha-linoleic and linoleic that can be deeply absorbed by the skin. Since the fatty acids in horse oil are quite similar to sebum, also known as the human oil, these acids deeply penetrate into the skin making it more effective compared to other anti-aging products.
Repairs skin damages and heals wounds faster
The horse oil is best known for reducing inflammation, healing burns and wounds faster, and regenerating moisture on the skin. The linoleic acid is believed to have a healing benefit that regulates the cells to perform its normal functions. Also, this acid has antioxidants and anti-inflammatory properties that locks in moisture to the skin and speeds up the recovery of wounds, insect bites and even burns.
3 Bamboo Fresh Soothing Gel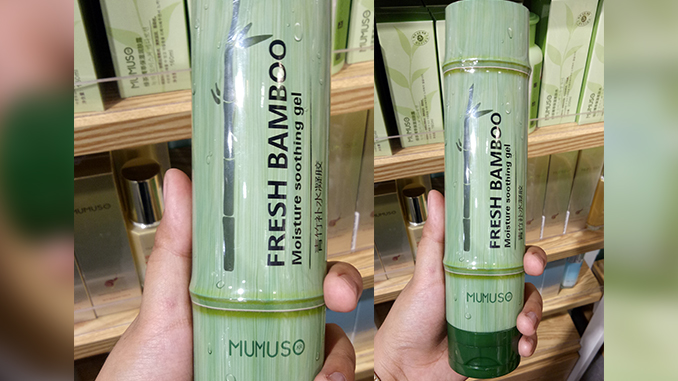 You might be wondering why bamboo gel is included in the list. For several years, I know most of you only see bamboos as food for animals and as the main material to make furniture. However, researchers discovered that bamboo has numerous great benefits found within its leaves and stalks. It is a very versatile plant that can be added to your beauty routine!
Bamboo is one of the organic sources of silica. Scientists emphasized that as our body ages, we produce less silica. Silica deficiency may lead to problems such as dull and unhealthy skin, weak and dry hair and increased signs of aging. Bamboo extract contains almost 60%-70% silica by weight, which is way more potent than the silica supplements (in liquid or capsule form) available on the market today.
The bamboo gel is used as a soothing, calming and hydrating agent. It has a stronger scent compared to the aloe vera and cucumber gel and has a thicker texture.
Listed below are the skin care benefits of the ingredients found in bamboo gel.
Reduces skin inflammation
Bamboo leaves contain methanol extract that can reduce skin inflammation. It was confirmed by a paper in the Journal of Ethnobiology and Ethnomedicine which was published in 2007.
Improves hair and nails condition
Bamboo gel has a rejuvenating property that makes your hair and nails healthier and stronger.
Bamboo contains anti-oxidants that fight free radical damage leaving skin elastic and younger-looking.
4 Cucumber gel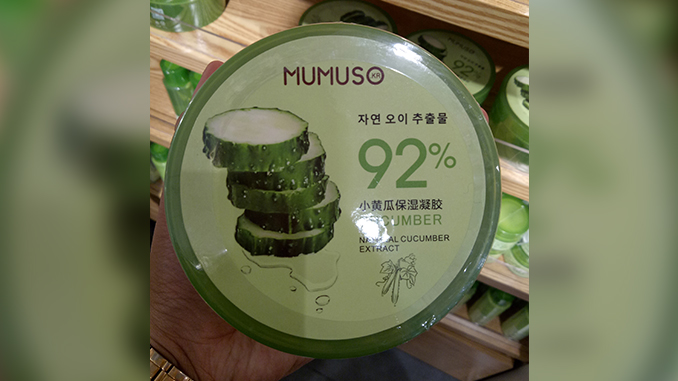 Most of us are already familiar that cucumbers come with a list of benefits for our skin care regime. You might have already tried slicing fresh cucumbers and placed them on your eye area to reduce the dark circles and puffiness.
Cucumber gel is a natural source of vitamins and enzymes which works wonders in treating skin problems and in hydrating dark and dull skin.
Some of the uses of the cucumber gel are as follows.
Gives skin a radiant glow and controls oil secretion
Due to its cooling and soothing properties, it can be used as a natural skin cleanser making the skin vibrant and healthy.The cucumber's water content also maintains the skin hydrated and even cleanses the clogged pores and reduces excessive oil.
This gel can be used as a natural face pack. You can mix it with milk to get best results. Cucumber can be a substitute moisturizer since it contains vitamins that leave the skin smooth and supple.
Reverses the signs of aging
Cucumber is exceptionally beneficial for making the skin firm. Continuous use of the gel can delay the growth of wrinkles and fine lines. The potassium and manganese that can be found in cucumbers are the ones responsible for fighting off the different signs of aging.
Reduces rashes and heals sunburns
Cucumber gel has a healing property that can reduce the itching and burning sensation caused by insect bites and burns. The gel should be applied to the affected area and kept for 15-25 minutes, then washed with cold water.
Makes hair shiny and healthy
In order to have a shiny and soft hair texture, apply a generous amount of cucumber gel on your hair. Cucumber contains nutrients that leave the skin healthier. It is a natural alternative to your conditioner.
Are you ready for a makeover?
Share this article: