Shakey's nears the culmination of its triumphant return to the Philippine volleyball world with Shakey's Super League semifinal round kicking off on November 11 with a doubleheader featuring the collegiate tournament's final four casts NU, UST, Adamson, and La Salle.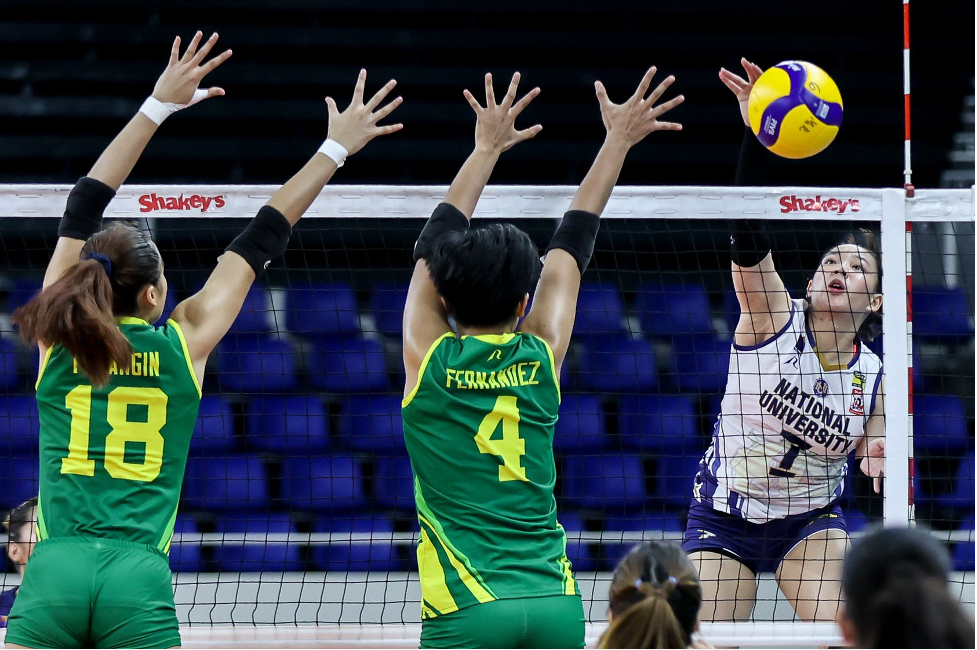 18 teams from UAAP and NCAA schools competed to start the pre-season campaign for the collegiate women's volleyball tournament. Over the weekend, the tournament's quarterfinals concluded with the National University Lady Bulldogs winning over the FEU Lady Tamaraws in straight sets (25-10, 25-17, 25-15).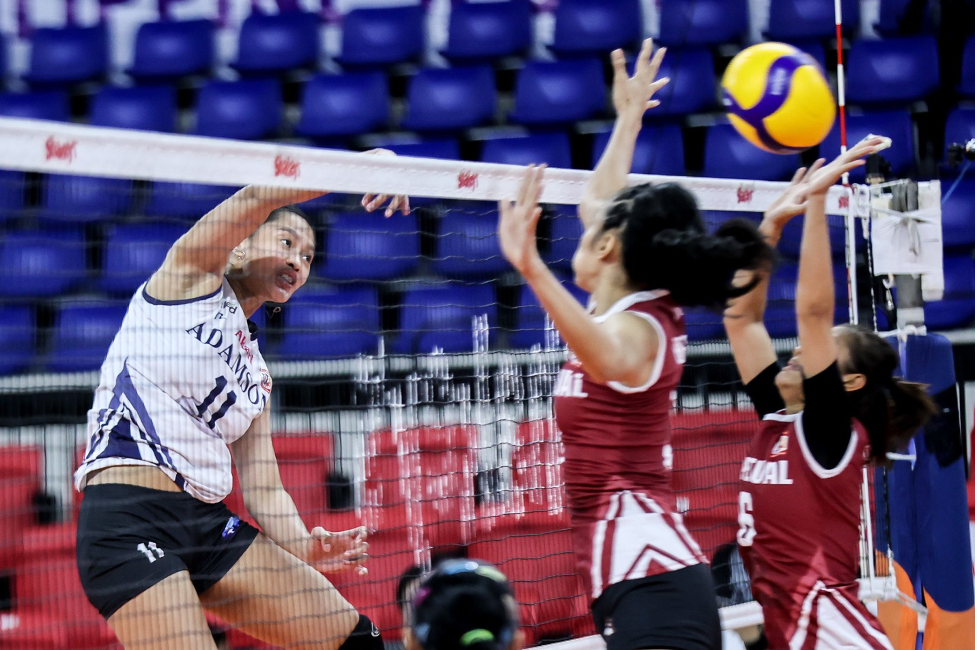 The Lady Bulldogs—considered the team to beat, unsurprisingly became the first semifinalist. The Adamson Lady Falcons followed them after they booted out UPHSD in a straight-set fashion (25-14, 25-16, 25-16).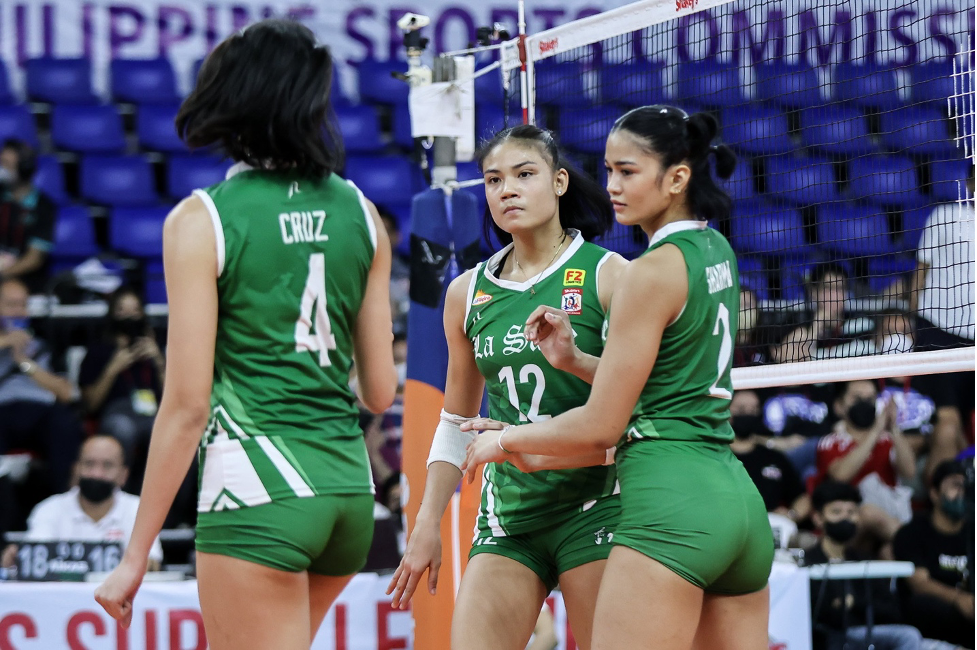 Continuing the weekend quadruple-header, the DLSU Lady Spikers eliminated their UAAP archrival, Ateneo Blue Eagles, with a score of 25-17, 25-23, and 25-10. The UST Growling Tigresses completed the final four cast after defeating the mighty UP Lady Maroons in a thrilling 5-setter match (27-25, 26-28, 25-18, 22-25, 17-15).
SHAKEY'S GETTING CLOSER TO COMPLETING ITS COMEBACK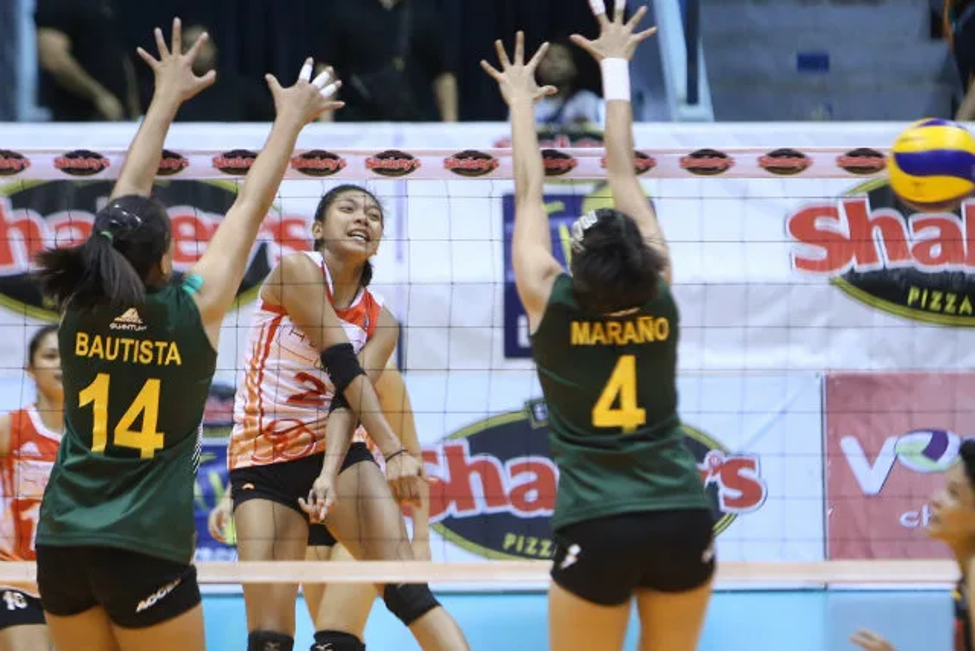 Shakey's sponsored the women's volleyball tournament from 2004 to 2016 before consequently transforming into Premiere Volleyball League in 2017. The shift gave way to PVL to hold the title of the country's first-ever women's professional volleyball league. Furthermore, with the PVL's franchise focusing on setting up tournaments featuring both club and collegiate teams, Shakey's Super League returns to set the tone for the women's collegiate volleyball tournaments this year.
The Shakey's V-League's strong and remarkable history aided its comeback in the taraflex to support the future athletes of the country. The conference's return allows collegiate teams to reinforce further and develop their skills and team chemistry. Significantly since the COVID-19 pandemic halted all sporting events for almost a year.
#AllToPlay FOR THE 2022 PRE-SEASON CHAMPIONSHIP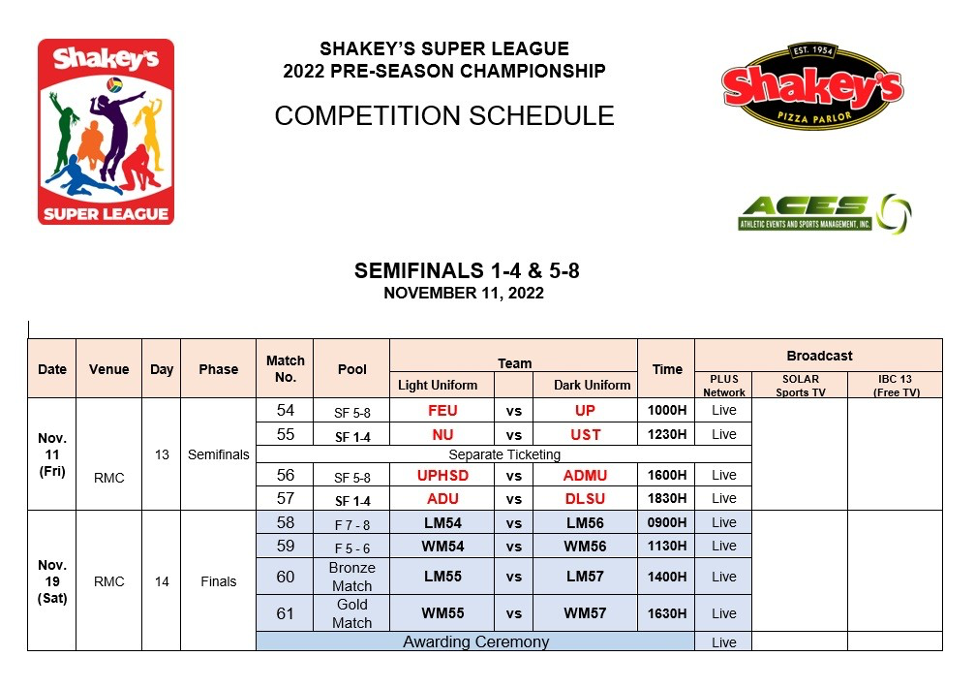 Four games will take place on November 11, 2022, at the Rizal Memorial Coliseum. FEU and UP will battle it out in the morning for the semis ranking at 10:00. The match will be followed by the first final four semis bout between NU and UST. Ateneo and UPHSD will start the afternoon matches. The Adamson versus La Salle match will wrap up the semifinals, with the winning team proceeding to the finals round on November 19, 2022, at 4:30 p.m. against the winner of the NU vs. UST game.