By no means am I well-versed in the nuances of Singaporean hawker food. Truth be told, I haven't set foot in a hawker place in Singapore. I've visited the country briefly only once. I've gone to the Makan Sutra hawker area in SM Megamall (If that counts) but haven't even written about it. That, sadly, all but sums up my Singaporean food experience. Time to make some remedial measures.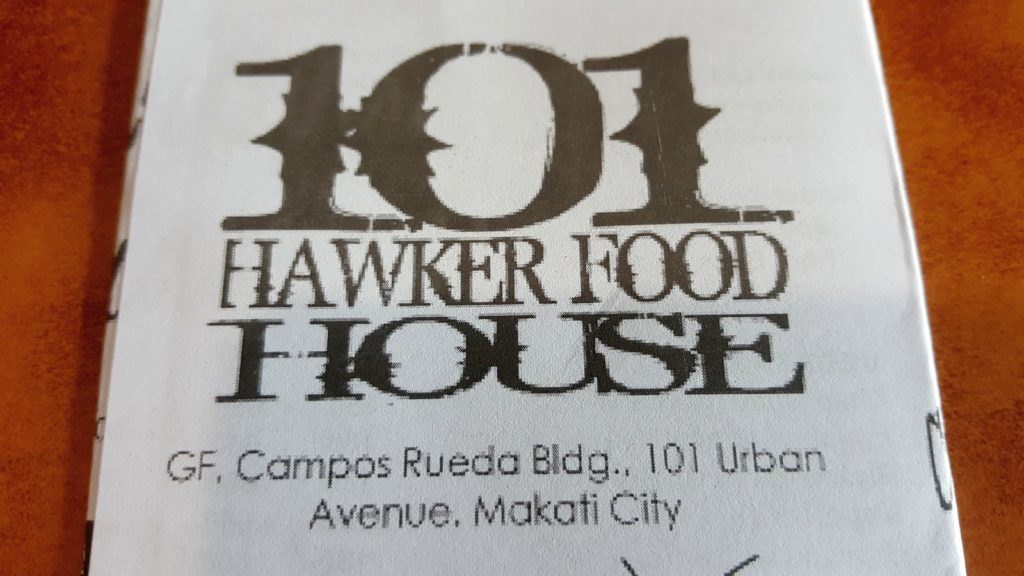 A visit to Makati Medical Center gave me the hurried chance to visit Hawker 101 Food House, a little more than five minutes walk from the hospital.
The menu was a combination of the usual Filipino-Chinese items (lechon kawali, beef with broccoli) and a few readily-recognizable Malay-Singaporean dishes (laksa, nasi goreng, Hainanese chicken).
An order of beef satay gives you ten pieces of skewered meat. You can't order just half, or split the beef with five pieces of chicken satay, which was a separate order altogether. The beef-on-sticks, when they arrived, didn't look appealing. Eating them proved to be a grim ordeal. The meat tasted old (already a bit maanta, actually leaving an itchy sensation on the tongue), tough as rubber and full of extenders. Totally not worth the 240 peso price tag. The accompanying satay sauce lacked real peanut essence.
The char kway teow fared better. The flat noodles were chewy in a nice way, with the odd shrimp and Chinese sausage slices interspersed within the dish if you looked carefully enough.
I'm posting a photo of the char kway teow I had in Singapore years back to show how generously they include the meat and seafood over there.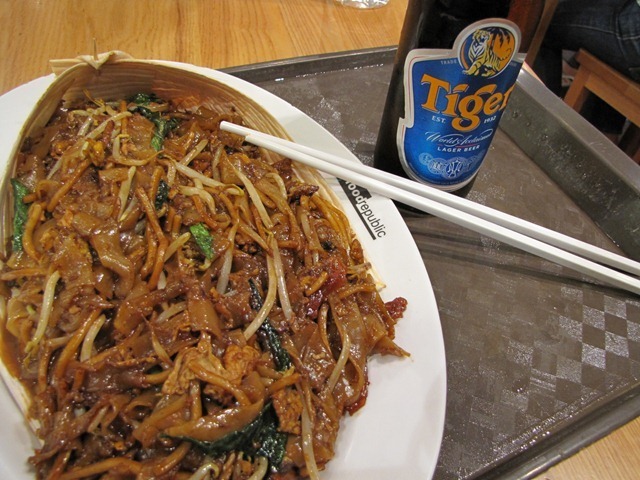 I'm curious to try the laksa and the nasi goreng, maybe even the cereal prawns, but only if I find myself in the immediate vicinity of Makati Med again.